Game Changers: Chris Foley
Game-Changers:  Chris Foley
01/18/2018
Every golfer who reads Golf Digest or schedules a golf fitting or visits us here at USGolfTV is trying to reach one basic goal:
A deeper enjoyment of the game.
For some, having more fun on the course means playing better. Others enjoy golf more when they have a deeper, more analytical understanding of it. Some relish sharpening their skills, and some are simply happy to make longer drives by whatever means necessary.
One thing is always consistent: A golfer's enjoyment of the game depends on several factors, not the least of which is individual personality.
No one knows this better than Chris Foley, PGA Master Professional and Director of Instruction at Chris Foley Golf Schools. His philosophy around golf instruction begins with a holistic approach. For Foley, teaching is about more than sharing tips and guiding students through the mechanics of the game. Rather, he ensures every student is truly set up to enjoy their time on the golf course.
We recently had the opportunity to speak with Chris Foley. He shared some valuable information about fostering a love of the game and how personal self-awareness can lead to lower scores. He also let us in on a bonus golf improvement tip.
His insights are a refreshing reminder that an enjoyable golf game is possible for anyone to achieve. If you've flung a club or two in your day, you may appreciate what he had to say.
(Editor's Note: images provided by and used with permission from Chris Foley)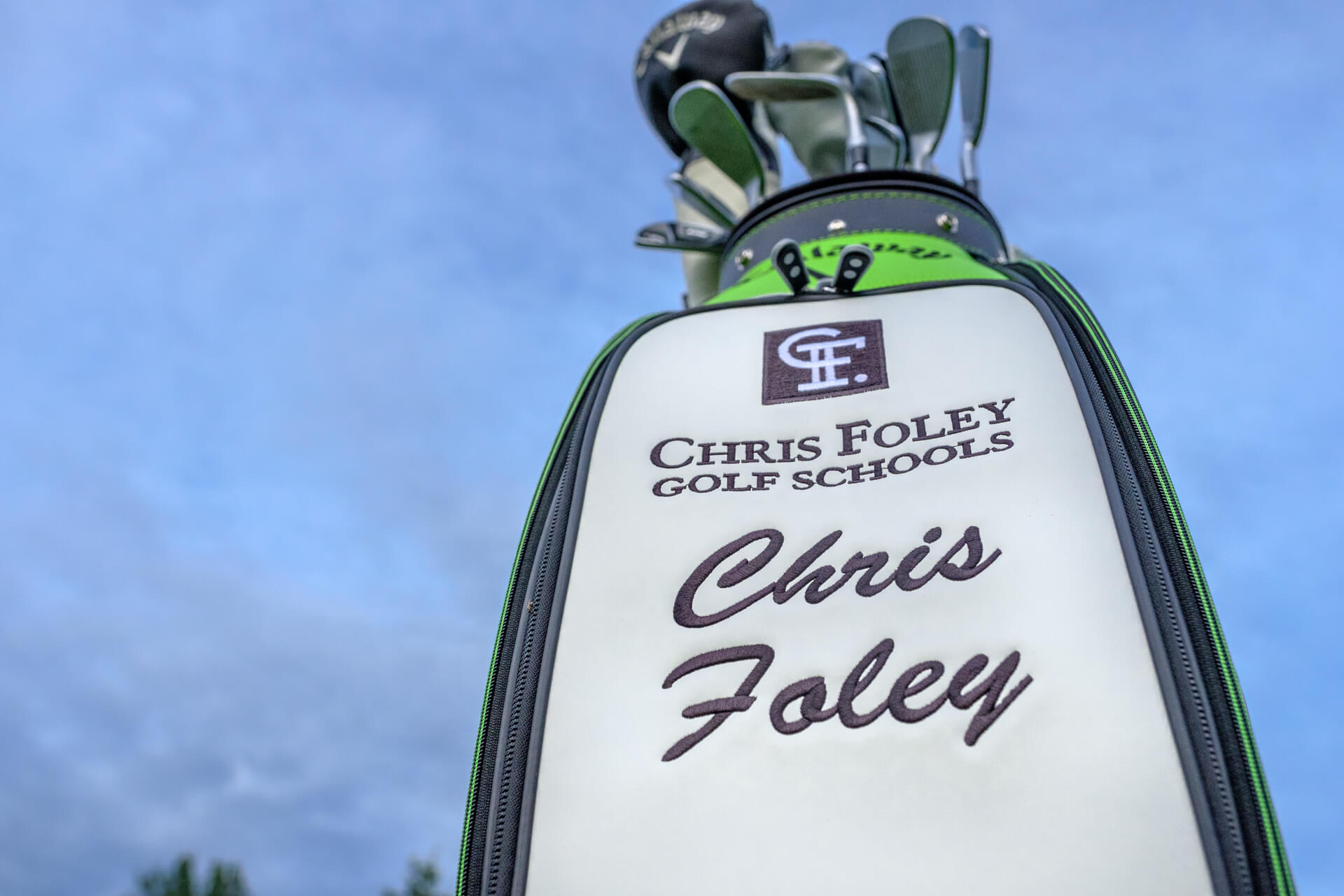 Who is Chris Foley?
First, an introduction:
Chris Foley is a PGA Master Professional and the Director of Instruction for Chris Foley Golf Schools at Cragun's Legacy Courses near Brainerd, Minnesota. He has been a member of the PGA of America since 1992, and was named one of the top two Teachers in Minnesota by Golf Digest. He is a USA Junior National Team Coach, was the 2002 Minnesota Section PGA Teacher of the Year and the 2004 Callaway National Club Fitter of the Year. Chris gives over 1,000 individual lessons every year, not to mention the group programs he leads.
Foley even takes his expertise off the course, co-hosting the golf radio show Lakes, Woods, & Irons with Colin MacDonald.
In other words, he's not new here. He knows golf, and he knows how to share it with his students.
Chris Foley Golf Schools offer a variety of learning opportunities, from private instruction to group programs to private events. Chris Foley Golf Schools also cater heavily to junior golfers, nurturing a love of golf in young players.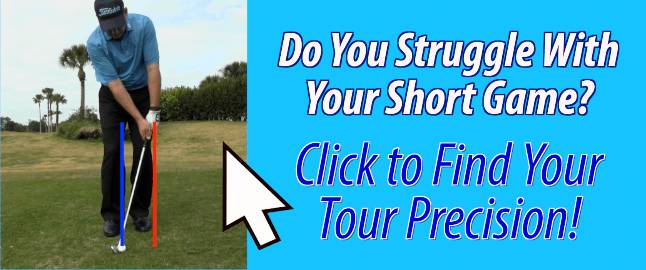 A Holist Approach to Instruction
No matter how students come to Foley for instruction, whether it's through a workshop or private lesson, they are bound to benefit from his holistic philosophy.
Chris believes that golf instruction should support every aspect of a player's development. This includes basic things, like a well-rounded understanding of the game, to the more complex question of a player's mental profile.
Even simply helping new golfers feel at home in the environment makes a huge difference in their enjoyment of the game. As an example, Foley points to how foreign the course can feel for newbies, from pulling into the parking lot to finding the first tee.
"As golf professionals," he says, "we need to break down those barriers and help people feel comfortable and welcome to the golf course." It's a matter of alleviating whatever anxiety a beginner might be bringing with them to those early rounds.
Of course, once a golfer knows how to rent a cart and locate the bathroom, the real training kicks in. Foley's approach emphasizes not only golf instruction, but also awareness of the other factors influencing his students' game. He notes their nutritional and fitness needs, offering professional referrals to golfers who might benefit from support in those areas. He ensures his students have a comprehensive understanding of golf rules and conduct.
And, perhaps most importantly, he instructs them based on their mental game and the needs of their personality.
Foley says a golfer is far likelier to improve and enjoy their game if they have a true understanding of their own personality. Likewise, an instructor is better able to support his student when he's familiar with the student's mental profile.
But how does Foley determine a student's "mental profile?" And how does that profile influence his instruction?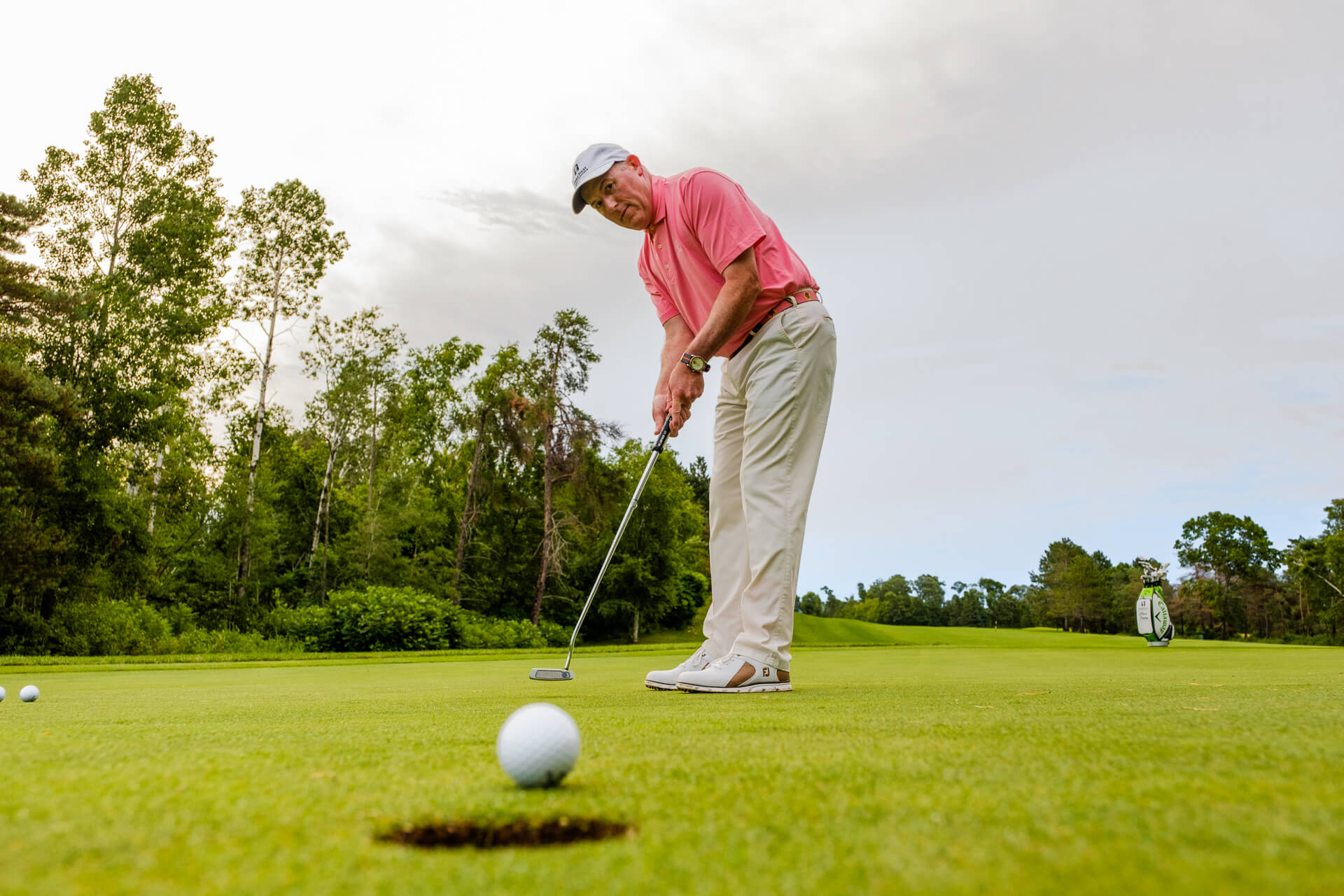 The Mental Golf Workshop Profile
Chris Foley helps his students determine their personality profile through the Mental Golf Workshop Profile. The process begins with a student filling out a brief online questionnaire covering their behaviors and priorities as a golfer. The questionnaire is essentially a DISC assessment tool.
DISC, if you're not familiar, is a theory of psychology organizing behavior into four categories. An individual's personality is defined by the behavior (or combination of behaviors) that are most natural to them.
DISC assessments are often taken in professional settings to determine how and where an individual is likely to perform their best. The Mental Golf Workshop Profile takes that same approach and set of behaviors but applies the language of golf. The results can be very revealing.
"As golf professionals, we need to break down those barriers and help people feel comfortable and welcome to the golf course." – Chris Foley
Within about ten minutes of submitting the questionnaire, you receive a 24-page profile in PDF form. The profile not only assesses your personality, but provides concrete advice for using it to your advantage in your golf game. The PDF includes an exercise workshop to help you actively determine the best steps for practice and improvement. There are sections meant to be shared with your instructor and fitness coach, advising them on your learning style. There is even a list of accomplished pros who share your profile. And finally, there is the "You at Your Mental Game Best" section. This is a convenient, one-page list of ways to turn your individual personality into success on the course.
This may seem like bells and whistles, but Chris Foley can tell you it's anything but. Self-awareness is central to improvement. When a player knows their strengths and weaknesses, they have a compass that sets them on the right track.
Foley says, "If you have an awareness of [your personality profile]… you have more control of how you go about your round, how you go about your preparation, how you go about your practice, so you can best utilize your personality traits for your golf game."
If that doesn't set you up to fully enjoy your time on the course, what will?
Helping Young Players Enjoy the Game
With so many Junior Golf programs at Chris Foley Golf Schools, Foley is often tasked with the responsibility of inspiring young players.
However, Chris says teaching youth is not very different from teaching adults. Each golfer is different, no matter their age. Whether they're 12 or 62, Foley's priority is always to teach the individual based on their experience and needs.
Although, he does admit there is one thing that makes young golfers unique. A junior golfer is essentially a blank canvas with no preconceived ideas about the game. As an instructor to kids who are taking their very first swings, Foley has the opportunity to foster an appreciation of the game from Day One.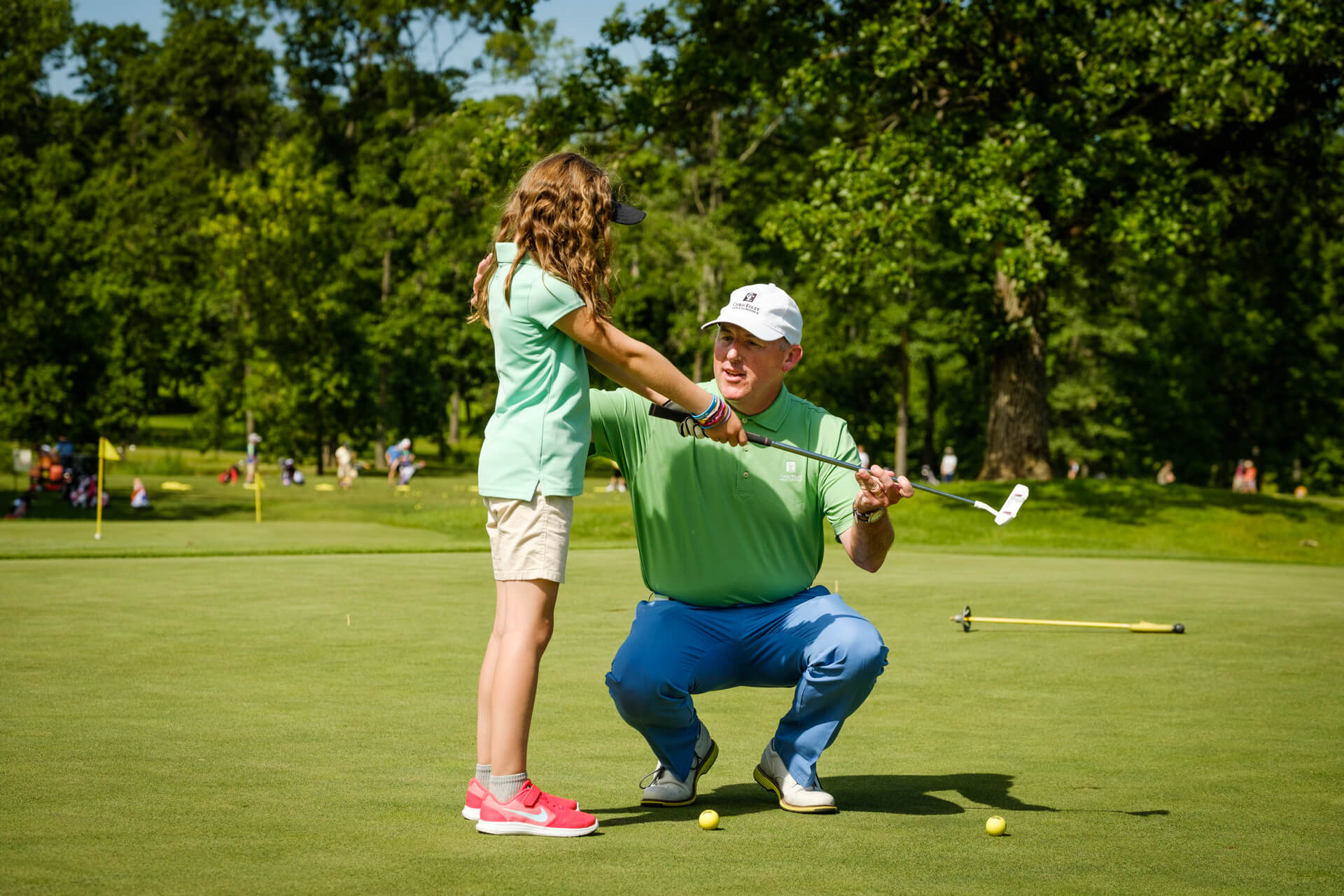 When asked how parents can support their child's enthusiasm for golf, Chris offered some suggestions. Recognizing that golf has a long way to go to be accessible for kids at all income levels, he encourages parents to do their best to provide their child with quality golf experiences. Good equipment helps. Good instruction is essential for families who can afford it.
But perhaps most importantly, a young golfer should have access to a golf course and, as Chris puts it, "somebody who inspires them to be there." Whether it's an instructor, a friend, or a parent, connecting with someone on the course will help a young golfer find joy in the game no matter what.
Again, Foley is all about a well-rounded golf experience. And once he has a full understanding of the individual he's working with, he can help them develop a solid plan for improvement.
Developing a Practice Plan
Whether you get to know Chris Foley through his articles, his radio show, or in conversation, you are bound to catch one recurring theme:
Foley is serious about the importance of a practice plan.
Often, what amateur golfers consider practice time is actually anything but. Many golfers go to the driving range and practice swinging at no target, using only their favorite club. When Foley catches his students doing this, he jokes, "Are you exercising, or are you practicing?"
As far as he's concerned, a golfer who swings a club without a plan for improvement isn't doing much more than getting a workout. When a golfer hits the driving range, they should have an idea of their weaknesses and the drills they can use to work on those weaknesses. They should be swinging at specific targets, setting up circumstances that will force them to grow. Practice should always be a matter of challenging oneself and setting goals, whether you're running drills on the driving range or competing with buddies on the golf course.
Moreover, a sold practice plan begins with that strong self-knowledge mentioned earlier. You need to know how to best motivate yourself.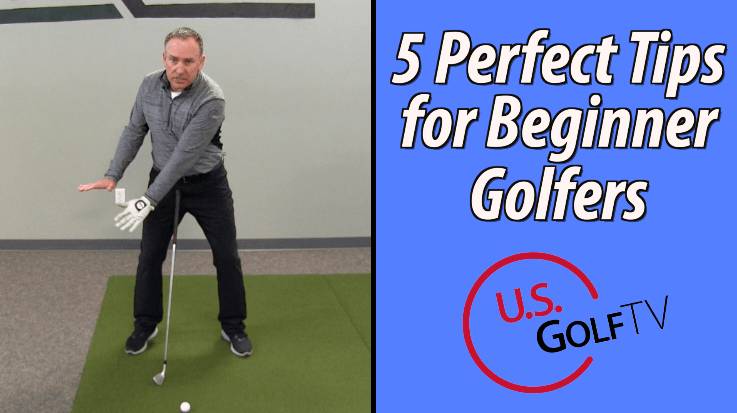 You also need to be honest with yourself about your game. Case in point:
A Bonus Tip from Chris Foley: Know Your Distances
We asked Chris for one game improvement tip we could share with you. It came as no surprise that the instructor who puts so much emphasis on self-awareness offered this piece of advice:
Know your distances.
More specifically, have a realistic understanding of how far you hit each of your clubs.
If you're like a lot of amateur golfers, you may gauge your yardage for a given club according to the best shot you've ever made with that club. This is a common mistake… and why wouldn't it be? Your longest shot is the one you prefer to think of when you reach for that club again. And don't we all want to approach each shot with a little optimism?
The problem is that your best yardage is not the distance you are likeliest to hit time and again. And it is especially not the distance you are likeliest to hit up hill and into the wind. So, even if you once shot your 7-iron 150 yards, that doesn't make it a good go-to for a 150-yard shot, especially not if your average is around 135 yards.
The key, Foley says, is to know your average distance for each club. It will help you make much better decisions in your golf game.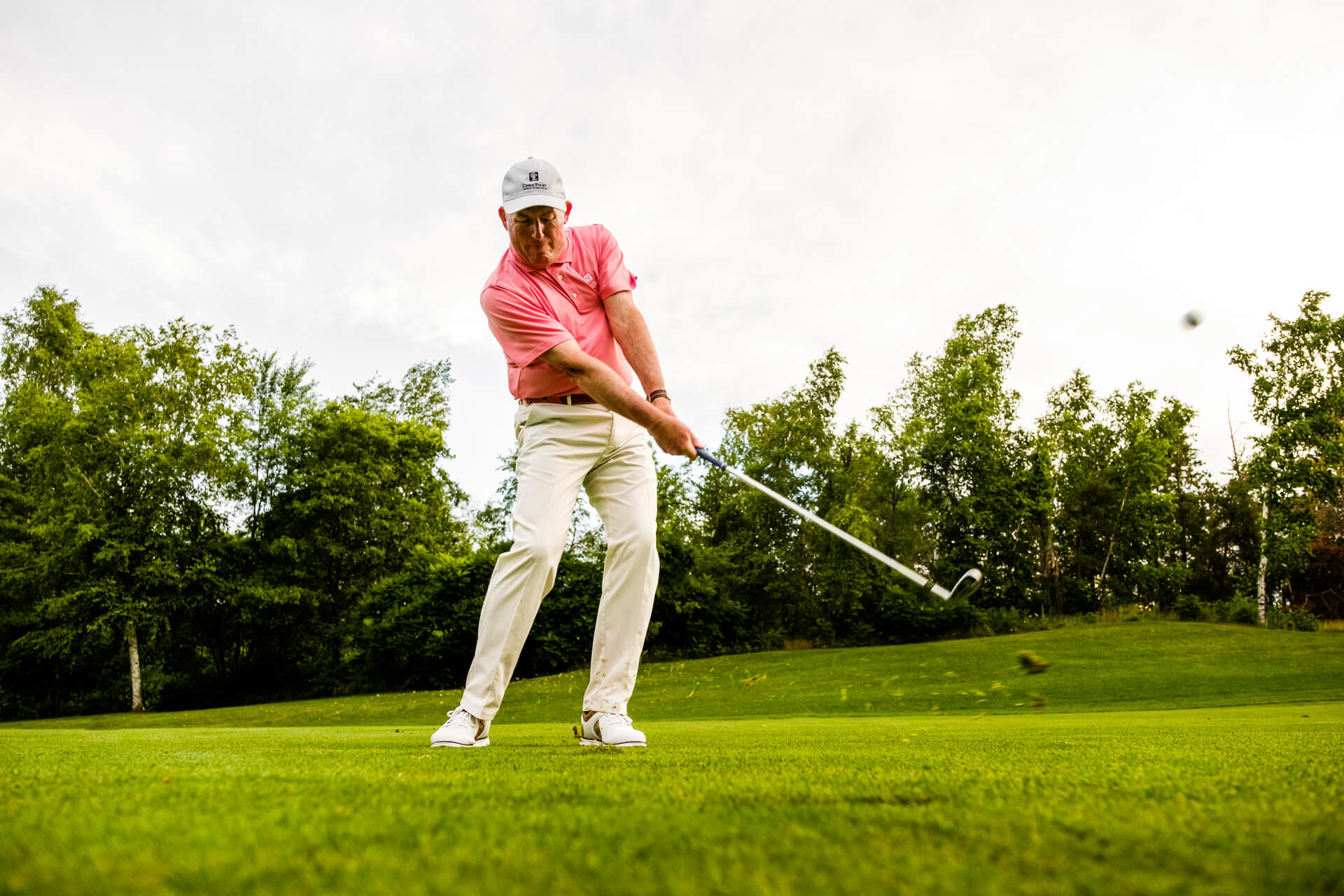 The Foley Approach:  Awareness is Everything
This improvement tip brings us right back to where we started, with the idea that individual awareness is at the heart of an enjoyable golf game.
As Chris Foley says time and again, his goal is to help his students enjoy the game of golf. Helping them find that love of the game begins with a holistic approach. He discovers and addresses the full needs of the golfer:
Getting them acquainted with the culture of the game. Supporting them in finding fitness solutions. Pinpointing their strengths and weaknesses, not just as athletes but also as individuals. Teaching them to play better so they can be more confident and have more fun.
These goals are the same for each and every golfer Foley works with, no matter their age or experience. Even if you don't have the opportunity to work with Chris himself, you might do well to make these your goals, too.
Keep Up with Chris Foley… and with Us!
If you'd like to hear more from Chris Foley, you can hear him on his radio show, Lakes, Woods, & Irons, available online.  You can also follow him on Twitter.
As for us here at USGolfTV, we'd love to hear more from you! Do you have any questions? Any other innovators in golf you'd like to discuss? Any thoughts about Chris Foley's approach to instruction?
Drop us a line in the comments and let us know what you think!