Stability Putter Shaft Review
The Stability Putter Shaft: An Overdue Advancement in Putter Design
In golf, as in all facets of life, we can get stuck picking at the exact same problem over and over again. We see this from time to time in golf technology. A brand new innovation surfaces, proves itself to be a game-changer, and the industry keeps circling that concept, looking for more ways to build on it.
Of course, this is not a bad thing. Golf has seen incredible advancements and more accessible technology because of our instinct to make the best things even better. And fortunately, we also have a handful of innovators who zero in on the more neglected areas of advancement.
One such innovator is Barney Adams. He and his team at Breakthrough Golf Technology have recently come out with the Stability putter shaft. While putter head design has evolved drastically over the years, Adams argues that putter shafts have not kept up. With a state-of-the-art, multi-material design, the Stability putter shaft is engineered to deliver a more square face at impact and improve distance control.
(Editor's Note: images provided by and used with permission from Breakthrough Golf Technology)

But how does it work? And does it truly deliver?
Here's everything you need to know about the new Stability putter shaft.
What Problem Does the Stability Putter Shaft Solve?
To put it simply, current putter shaft design does not provide optimal support for modern putter heads.
As putter heads have evolved over the last half-century, they've become weightier. Putter shafts, on the other hand, have maintained a fairly consistent design. The shaft tends to be a steel rod with the strongest point just under the hands. The weakest point of the average putter shaft is near the head, where strength is needed most—especially considering the increased weight of modern putter heads.
READ ALSO: LEARN 3 PRO PUTTING TIPS ANY AMATEUR GOLFER CAN USE
So what does this mean for your putt?
Well, with an inferior shaft supporting its weight, the modern putter head is prone to twisting during the stroke. This threatens your ability to truly control the distance and direction of your putt.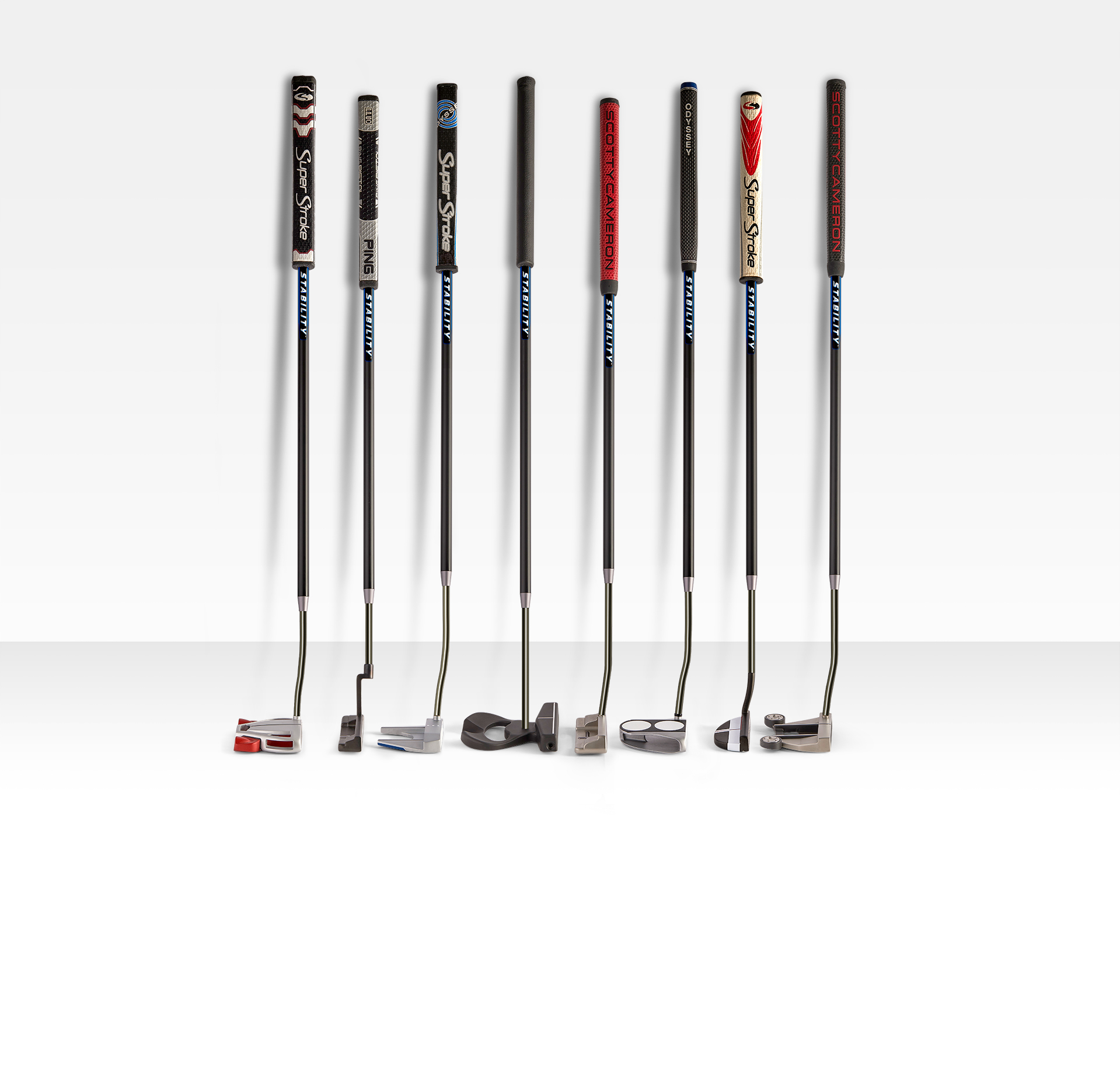 Here's how the team at Breakthrough Golf Technology set out to correct this issue:
The Design of the Stability Putter Shaft
Barney Adams and his team engineered their new putter shaft for greater stability in the putter head without adding weight to the feel of the club.
Accomplishing this depended in part on creating a multi-material design consisting of:
A 7075 aluminum connector that facilitates attachment to the tip diameter of any putter.

Eight layers of high modulus carbon fiber specifically layered, wrapped, and widened with a no-taper design to greatly reduce torque.

Stainless steel tips coated with a smoke PVD finish to prevent corrosion.
But perhaps the most notable component of the Stability putter shaft is the lightweight, 22-gram aluminum insert. The team at Breakthrough Golf Technology pinpointed the weakest area of a typical steel putter shaft. Then, they placed an aluminum insert at that location to reinforce flexural rigidity. That is to say, they increased stiffness to support the heavy putter head. With this more stable design, the Stability putter shaft promises to deliver the face more square at impact, as well as create a lower launch to improve distance control.
The entire shaft measures 37 inches and 125 grams, making it comparable to the putter shaft you already have in terms of weight and feel. So, you should be able to use the Stability putter shaft without having to adjust your swing.
Now that you know what the Stability putter shaft claims to do, the question of validity remains. Is this product really worth making the shift?
It might help to know a little about the minds behind this innovation.
The Stability Team
Breakthrough Golf Technology was founded in Dallas in 2014 by Barney Adams. While the company itself is fairly young, it's packed with decades of expertise.
Adams first made his mark in the golf industry through his first company, Adams Golf, founded in 1988. Adams Golf specialized in custom-fitted clubs and soon became celebrated for their Tight Lies Fairway Woods. Barney Adams himself has won multiple awards for his innovations, including recognition from the PGA by way of the Ernie Sabayrac Award for lifetime contributions to the golf industry.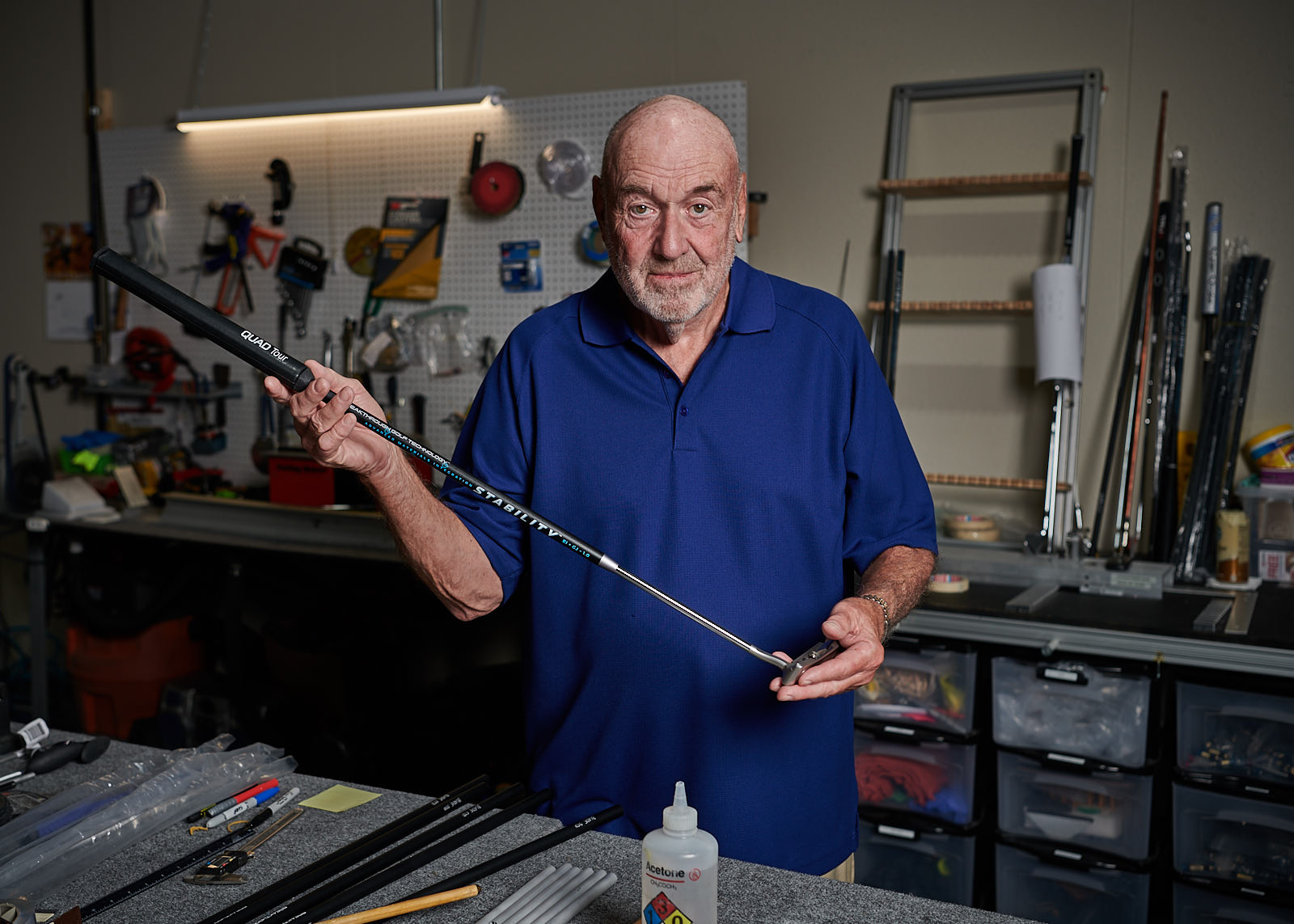 Breakthrough Golf Technology boasts a an experienced team who truly do understand club design inside and out. The only question remaining is how the Stability Putter Shaft holds up to testing and real-world experience.
How Does the Stability Putter Shaft Perform?
One thing is for sure: the Stability putter shaft has full approval from Jim Mackay, President of OnePutt Entertprises, a premier independent putter testing and consulting company. Mackay says:
"Traditional putter shafts are inherently inconsistent and can limit how well you can perform . . . Based upon my work in the testing and development of putters, along with my coaching of tour players, I have been recommending my players use a stiffer shaft in their putters for over 15 years. I can say without reservation, the Stability shaft far exceeds any shaft available."
That's one loud vote in favor of the Stability shaft . . . and in support of Barney Adams' claim that putter shaft advancement is long overdue.
We at USGolfTV took the Stability putter shaft for a test drive, too. We found that the Stability shaft does, indeed, feel more stable than a typical putter shaft. It feels more balanced. We also found that we made more consistent putts with the Stability shaft, even when we hit the golf ball a little off the toe or heel.
Overall, it seems to be a strong option, especially for high-level players.
Bottom Line
You may not have given much thought to the quality of your putter shaft in the past, but the Stability shaft proves you might want to start.
With a multi-material design and a lightweight, aluminum insert to reinforce flexural rigidity, the Stability putter shaft can truly support modern putter heads. Created by a design team with decades of experience, this new shaft prevents the putter head from twisting, helps you deliver a square putter face at impact, and promotes distance control.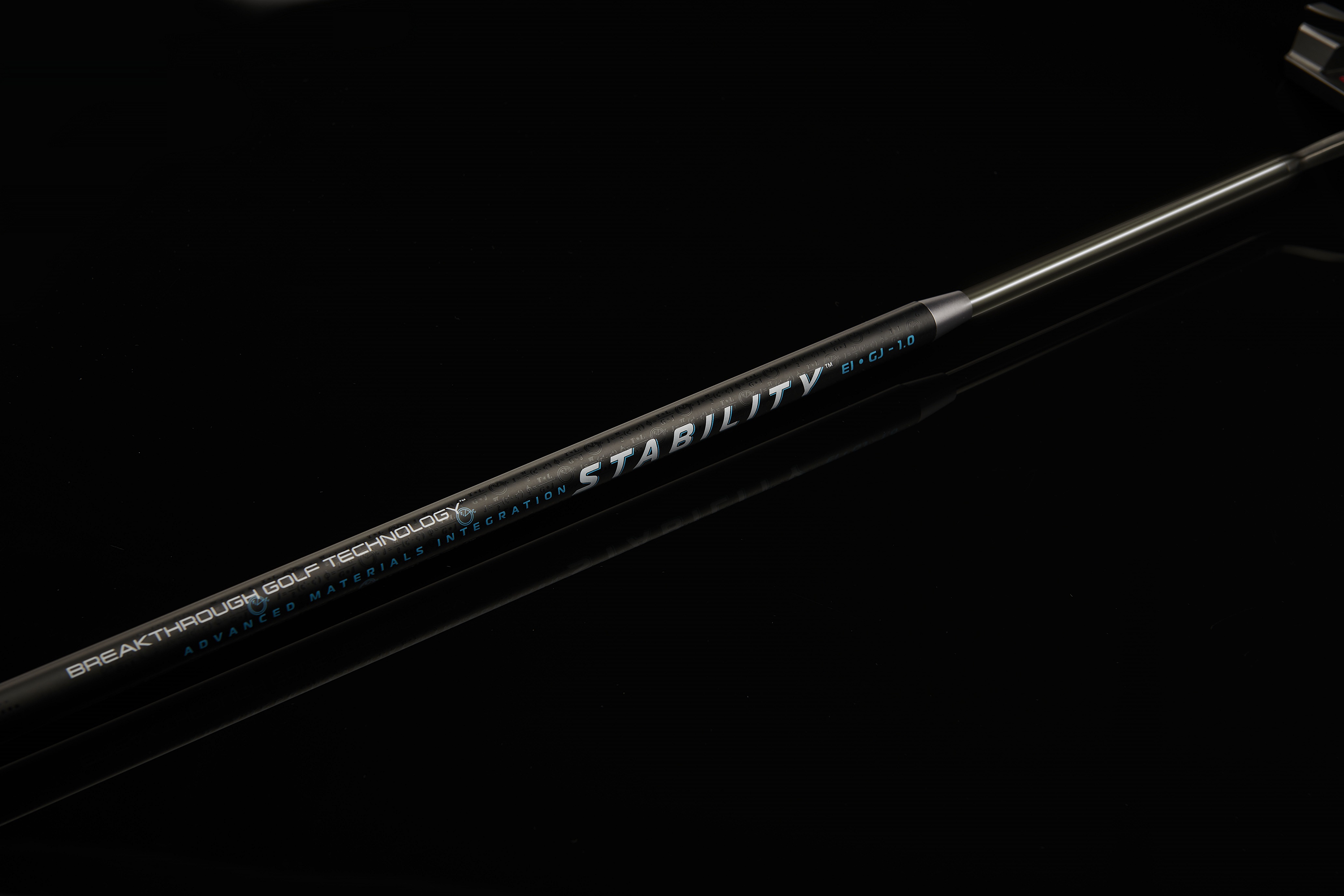 The Stability shaft is priced at $199. As far as we're concerned, it's worth it.
What Do You Think of Stability Putter Shaft?
Have you ever looked into swapping out your putter shaft? Do you think you will now?
Join us in the comments and let us know what's on your mind. Questions, comments, differences of opinion . . . we're game for discussing it all.
Also be sure to subscribe to our USGolfTV YouTube channel and follow us on Facebook and Instagram to see more reviews and information on the latest developments in golf technology.
And please be sure to let us know what else we can do to help you play better golf.