Can the Short Game System Lower Your Handicap?
A Better Short Game is the Secret to Lowering Your Golf Handicap. Can the New Short Game System Help You Finally Reach Your Goal?
Have you heard about the launch of the new Short Game System? This comprehensive video training series is heralded as "the fastest way to lower your golf handicap." But why? And what can you expect from the Short Game System?
We'll go over all the details of this brand new training series. But first, let's breakdown the claim about lowering your golf handicap.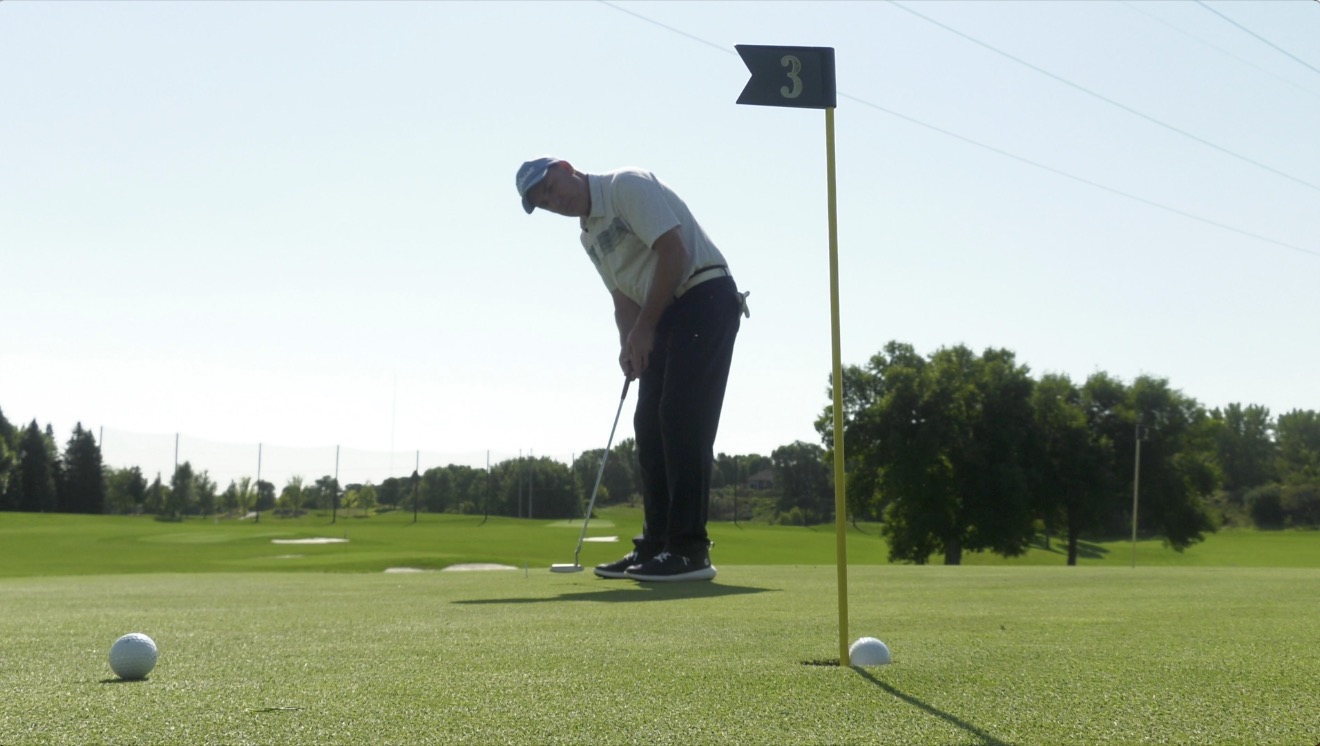 As golfers, we tend to look at distance when we want to reduce our scores. We think about driving the ball farther so we can cover more distance in fewer strokes.
But in most cases, it's not the distance that kills us. It's the time we spend falling short of the green or trying to dig ourselves out of a bunker. It's every putt we should have made but somehow couldn't.
Start counting the strokes on your scorecard that come from a wayward bump and run or a putt that veered off-course. You'll see why mastering your short game is the key to a lower handicap.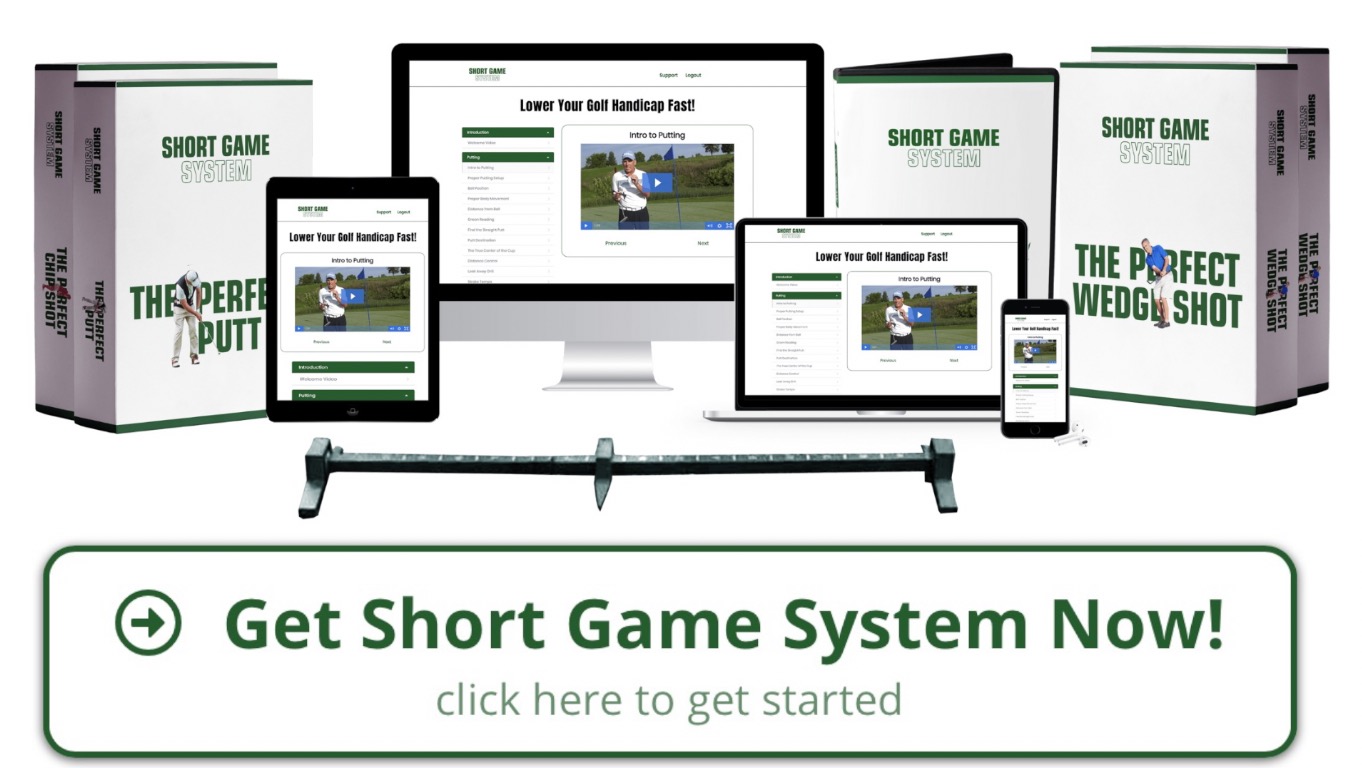 So the question is: Can the Short Game System really help you improve your play on and around the green?
What Makes the Short Game System Unique?
The Short Game System was developed by PGA teaching professional Todd Kolb. Kolb currently serves as Director of Instruction for both the Sanford POWER Golf Academy and USGolfTV. Over the course of his decades-long career, Kolb has coached golfers of all levels, from promising youth to LPGA champions.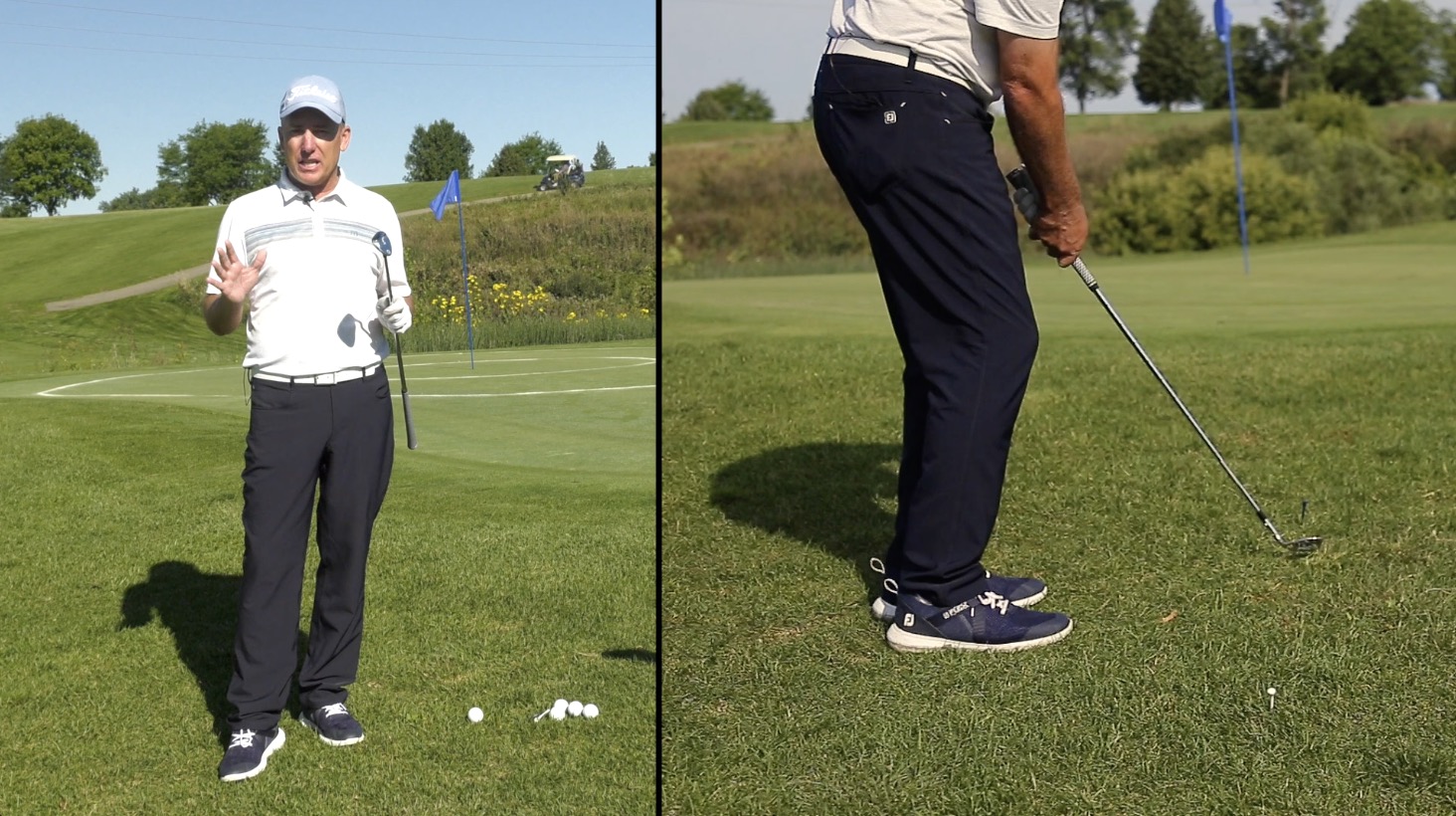 Having worked with golfers of all levels, Kolb understands the habits and misinformation that plague us all. Using this insight, he developed the Short Game System to be a meaningful training series for beginners and skilled players alike.
While the Short Game System is the most comprehensive and accurate approach to short game training, it's designed for accessibility. The entire series consists of over 40 easily digestible videos. Kolb reveals long-neglected insights into short game techniques and provides simple drills for putting those lessons into practice.
The Short Game System is also comprehensive. The objective is to develop accuracy and consistency in all aspects of the short game, from approach shots to putts. Kolb leaves no stone unturned in his instruction. And yet all these lessons can be learned in a matter of days.
What You Get in the Short Game System
Now you know what the Short Game System is designed to do for you. The next question is: How does the training series actually help you improve your short game and lower your handicap? What can you expect when you order the series?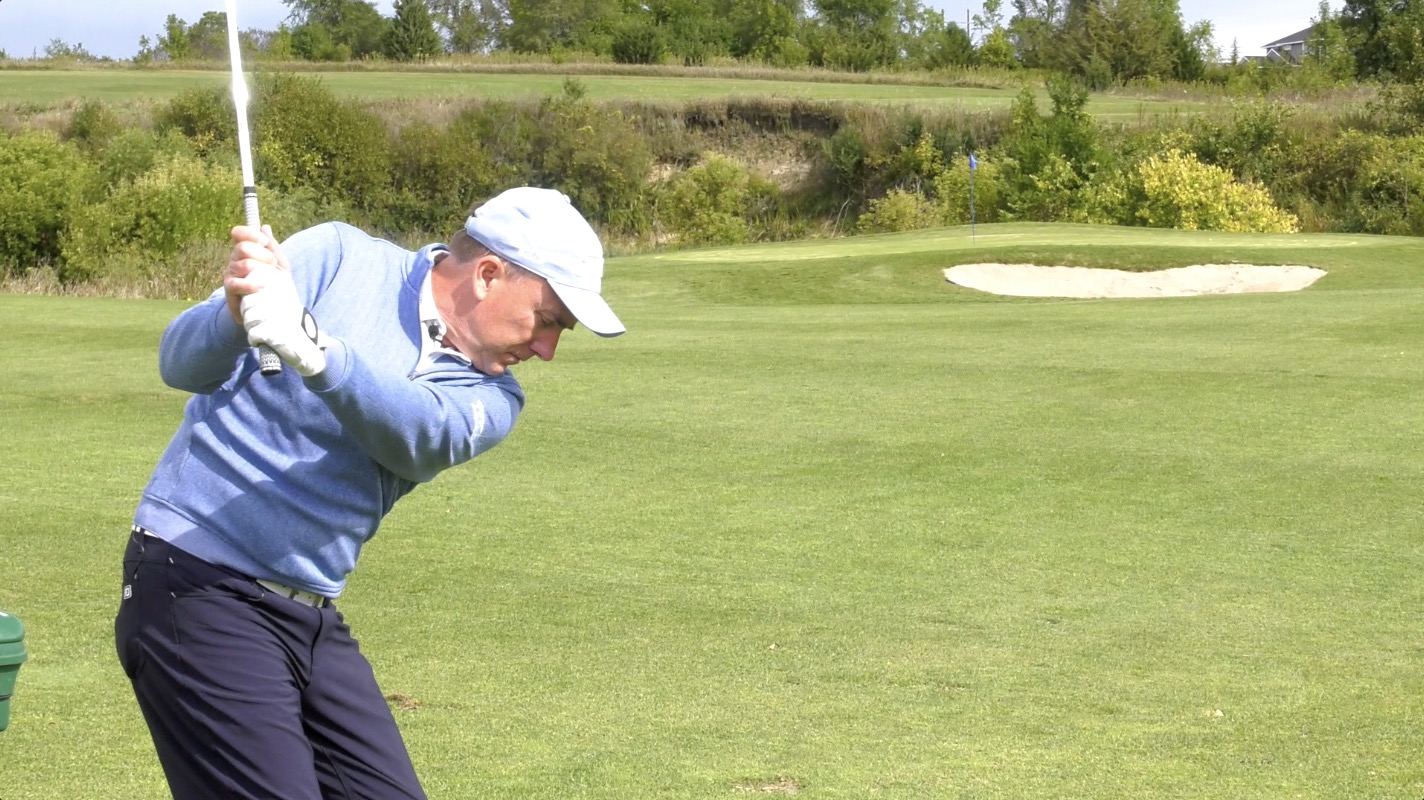 The Short Game System provides immediate digital access to a library of over 40 instructional videos. You can watch these videos anywhere and on any device. The system is even optimized for mobile use so you can review lessons and drills on your smartphone at the driving range or practice green.
The entire training system covers the following four short game series.
The Perfect Putt
Putting is a surprisingly technical skill. Every seemingly minor choice you make influences the effectiveness of your overall motion.
This series within the Short Game System walks you through every aspect of putting technique, including:
Grip
Posture
Alignment
Club path
Face angle
Ball Striking
Tempo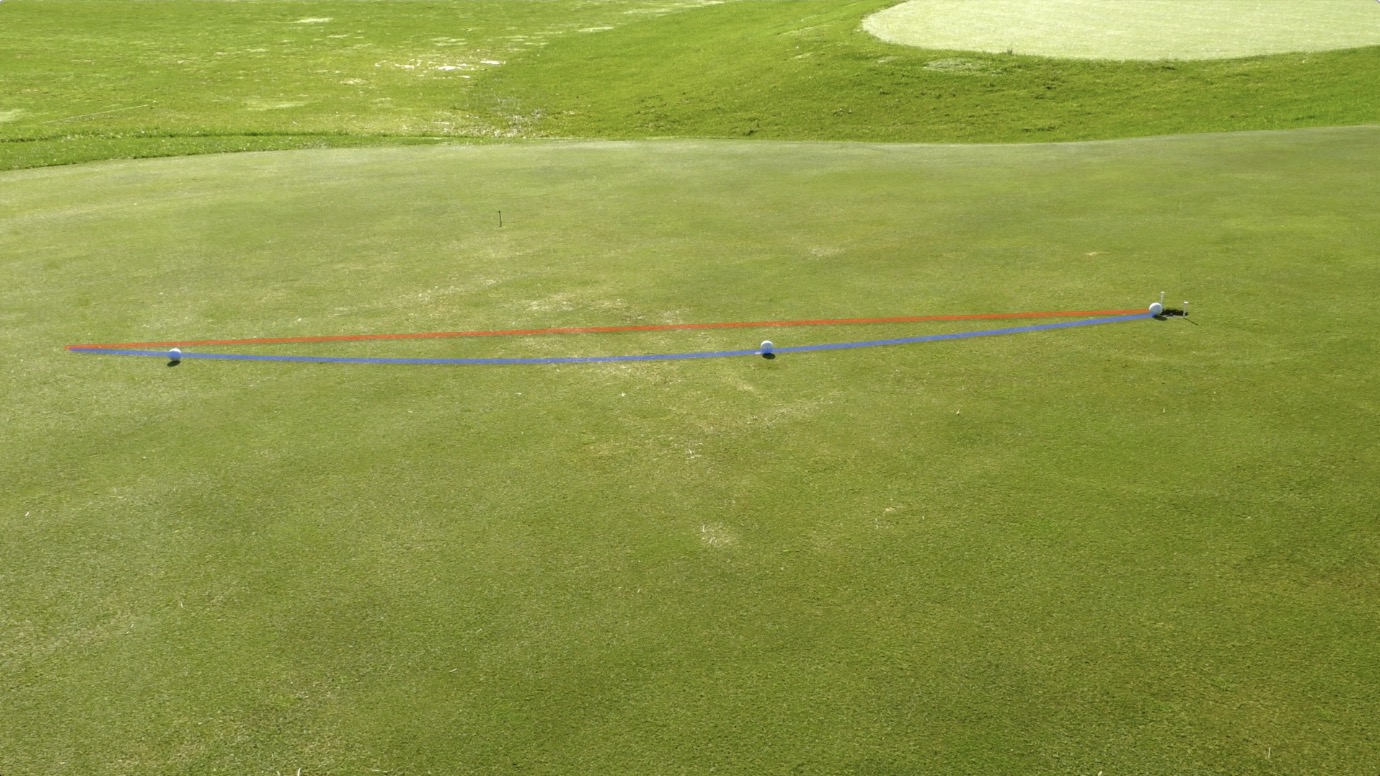 You learn how to adjust the length and motion of your putting stroke for better control on the green. You discover shortcomings in your putting setup and posture you never realized were there. And Kolb provides straightforward putting drills that are bound to help you find a faster, smoother path to the cup.
The Perfect Chip Shot
Most golfers stand to shave a lot of strokes off their game just by improving their chipping. From shanking chip shots to chunking it, this greenside maneuver throws a lot of solid players off course.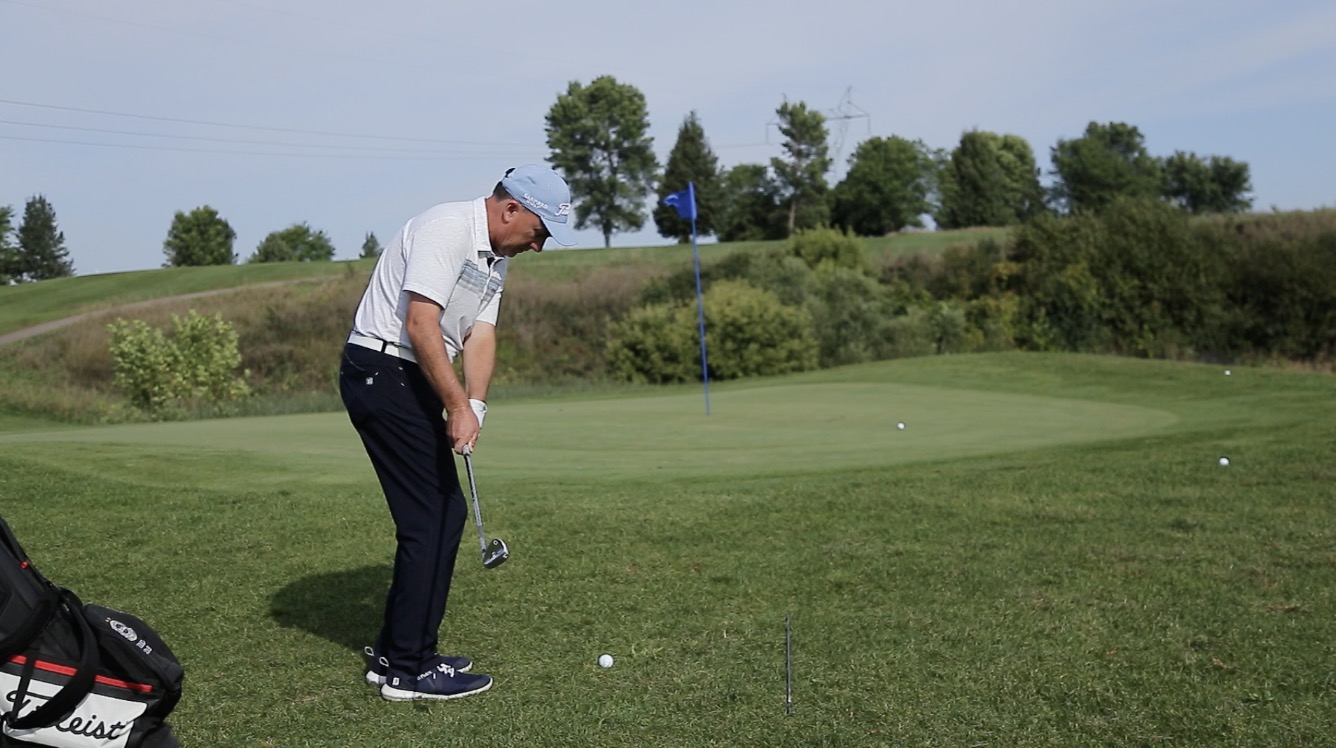 Kolb would tell you part of the problem comes from years of bad advice. This series on chipping includes essential tips that will help you eliminate errors you didn't know you were making. You learn tips and insights that ensure greater control and consistency around the green.
And believe it or not, you'll actually start approaching those chip shots like you know what you're doing. That is a good feeling.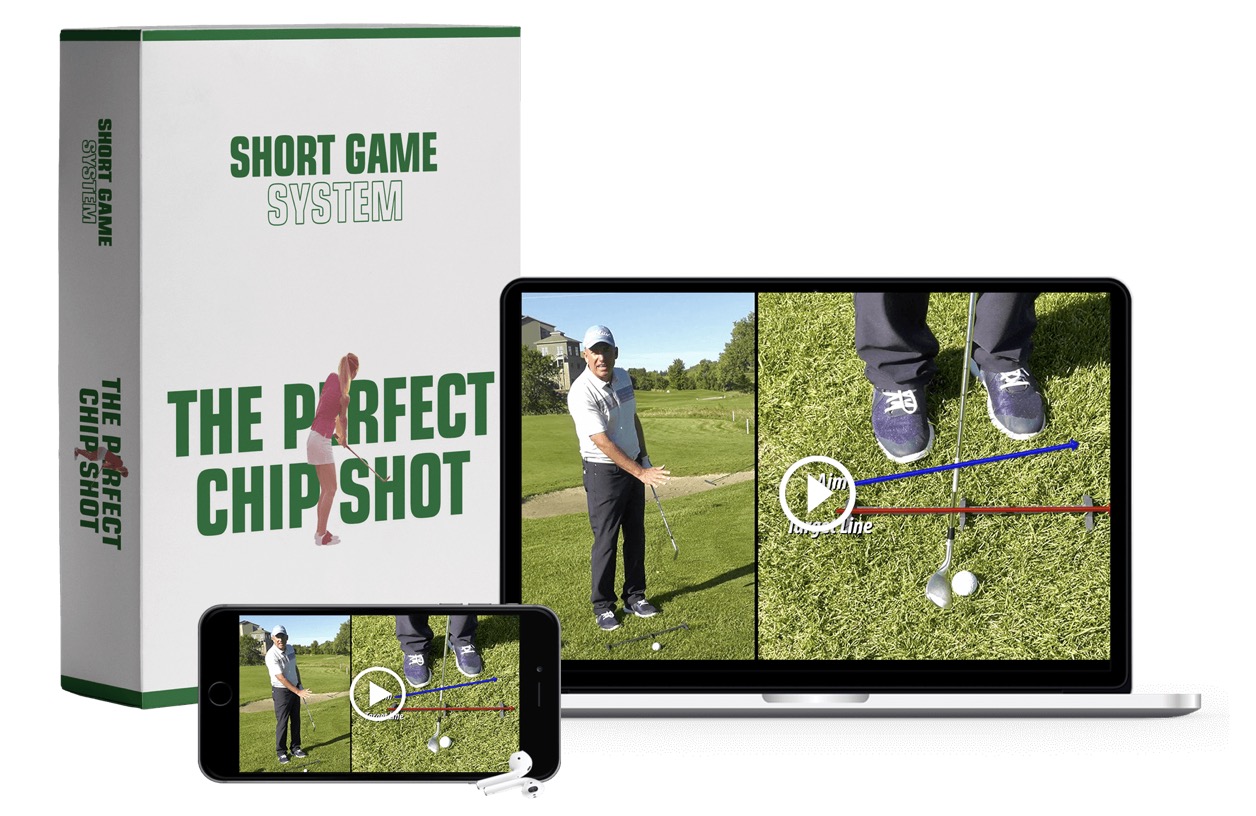 The Perfect Sand Shot
If the name of this series made you laugh, we get it. A lot of us associate bunker play with heartbreak and an embarrassing spray of sand… not perfection. But this series on greenside bunkers proves it is possible to get out of the sand trap with your dignity intact.
Kolb focuses this series around a lesser-known truth about bunker shots. If you want to get out, you have to focus on the sand, not the ball.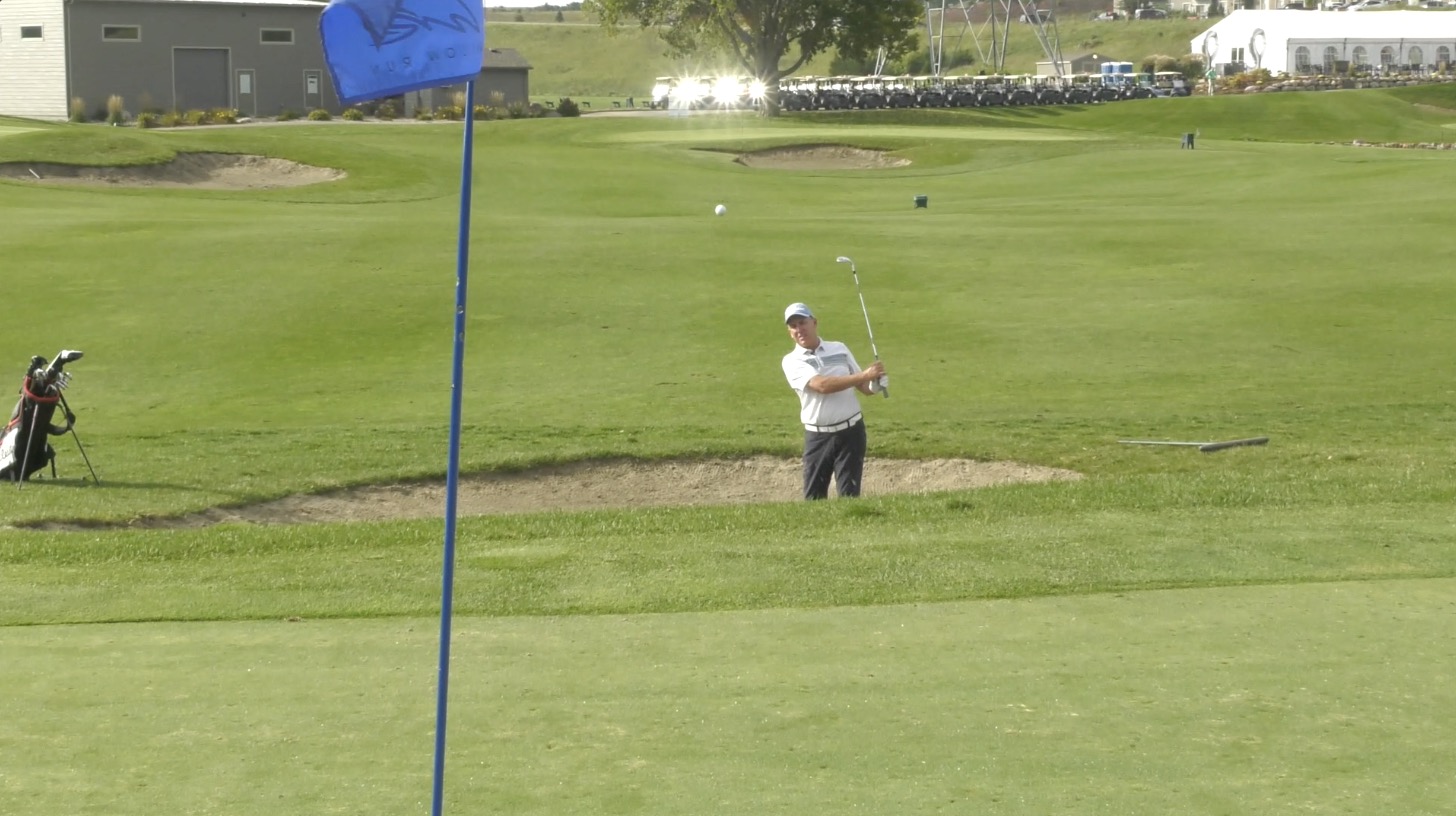 In these video lessons, you learn how to take your set up and position the ball in order to "throw sand." Kolb also shares his favorite exercises and visual tips to help you shift your mentality to better serve those bunker shots.
The Perfect Wedge Shot
The wedge is a powerful weapon . . . if you know how to use it. This versatile club can serve you well for a wide range of shots around the green. But if you hope to make full use of your wedge's versatility, you have to be in command of the club.
Distance control is king for wedge play. And in order to manage ball flight and trajectory, you have to understand club selection, ball position, and swing length. In this game-changing lesson series, Todd Kolb walks you through the essential adjustments you can make to finally master your wedges.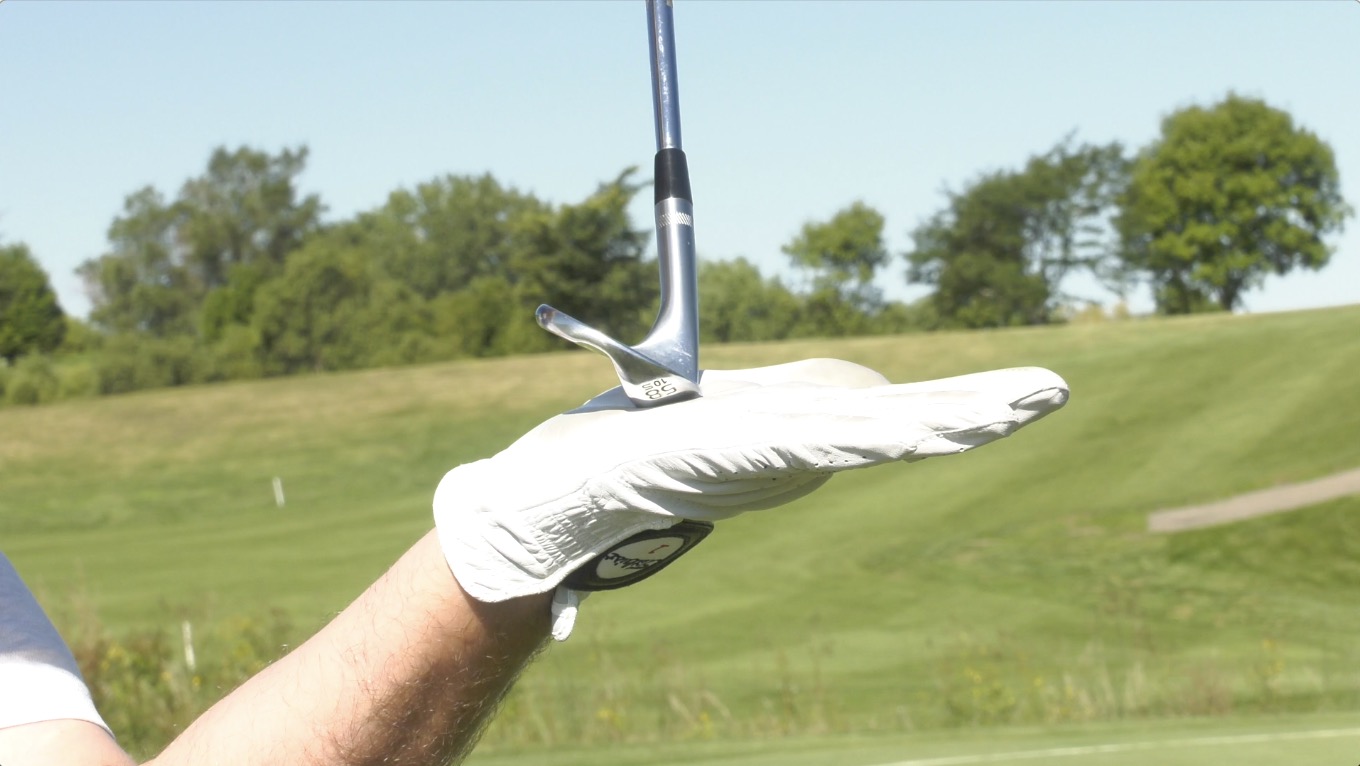 Bonus: The Rimer Ball Position Trainer
The Short Game System includes a bonus gift: the Rimer Ball Position Trainer.
This is one of the things we especially appreciate about this video series. How often do you see golf videos showing you how to practice using gear you don't have?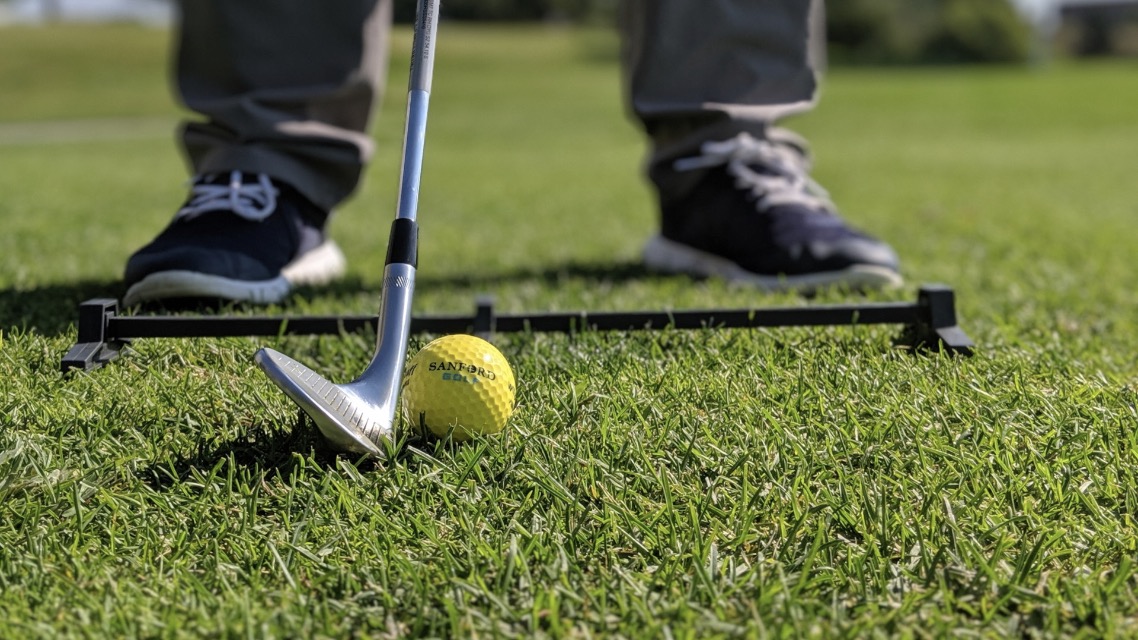 But when you order the Short Game System, you get the same training aid Kolb uses in his videos delivered right to your door. You can immediately put the drills you learn into practice.
So what is the Rimer Ball Position Trainer?
The Rimer is a training aid that helps you improve accuracy in ball position, among other short game skills. The design is simple: an alignment ruler with a bracket on either end and an adjustable slider to help you set (and visualize) the perfect ball position.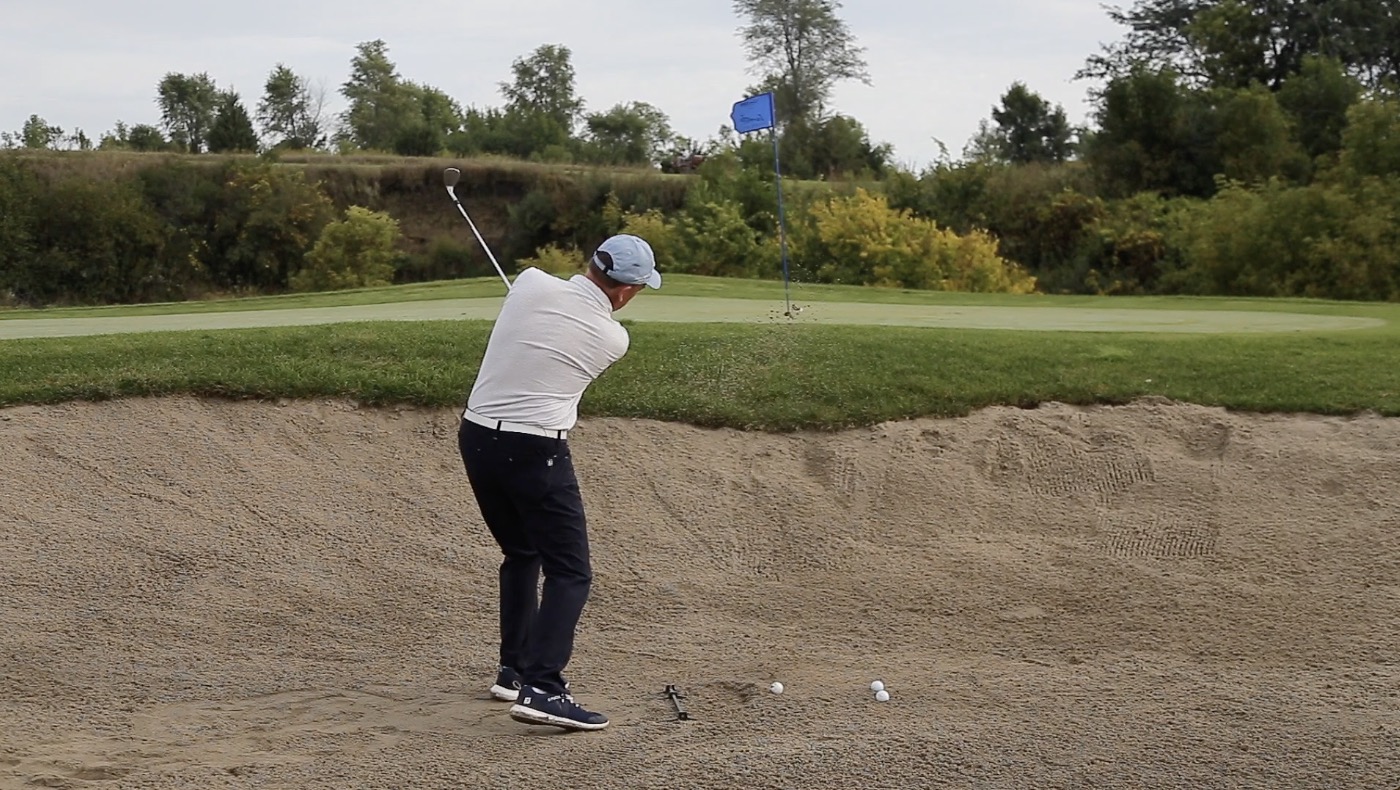 It's an accessible, easy-to-use device. But don't let its simplicity fool you. With the Rimer, you can finally master precision in your setup. And—as we golfers know all too well—precision is key for a better golf game.
So, What's the Verdict?
Is the Short Game System worth it?
We certainly recommend it. You'll find advice in this in the Short Game System that you simply won't find anywhere else. And with 40+ videos, you can bet this comprehensive, in-depth series will transform your golf game.
But that's our two cents. What do you think?
If you decide to check out the Short Game System, leave us a comment and let us know what you thought. And definitely let us know how the lessons you learned affected your handicap.
For more in-depth golf tips, visit us at GreatGolfTipsNow.com. This new video series is completely free and packed with detailed advice to help you play better golf!