02/10/2016
I'm told that 2016 is an election year. Internet research and a quick "where is he now?" googling of Donald Trump has proven it. For me, and I'm sure a fairly large swath of the American people, 2016 is also a Ryder Cup year.
And like President Obama in 2008, America is relying on themes of hope and change. If you haven't checked the records of late here's a reminder: The Europeans have won eight of the last 10 Ryder Cups. The last two were particularly embarrassing for the Americans.
At Medinah in 2012, the United States blew a 10-6 on the final day of competition. In 2014 at Gleneagles, captain Tom Watson alienated his players, to put it lightly, while they got blown out in Scotland.
With a Task Force in place and a captain, Davis Love III, with vengeance on his mind, the Americans are already off to a more inspired start. It's not too early to look to Hazeltine and see who might make the trip with DL3 and European skipper Darren Clarke.
Captain @Love3d talks @JustinThomas34, @RickieFowler's fashion and more in this Captain Q&A: https://t.co/GVMpBexkpW pic.twitter.com/7NL37g4TKJ

— Ryder Cup USA (@RyderCupUSA) January 14, 2016
We'll run a Ryder Cup stock up, stock down throughout the season– so stay tuned.
Stock Down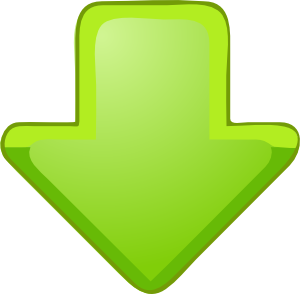 Keegan Bradley, USA
Bradley made noise at Medinah with a stellar debut. His chemistry with Phil Mickelson was so strong that it almost certainly was the main reason Watson tabbed Bradley as a captain's pick in 2014.
But the fact of the matter is, Bradley's reputation as an intense, big-time competitor is quickly fading as he struggles to find consistency. He last tournament win also came in 2012 and he sits 37th in the Ryder Cup standings, one spot ahead of Andrew Loupe.
To add to his misery, Bradley has yet to prove he can putt well enough without the anchor to compete on the PGA Tour. That luggage he's left untouched from Medinah may just remain that way for eternity.
Ian Poulter, Europe
I'm sure this was the first name (Okay, in the non-Tiger category) that jumped to readers' minds at the top of this post.
Poulter sports a stellar 12-3 career Ryder Cup mark, a record punctuated by his eye-bugging performance at Medinah. His string of birdie putts keyed the European comeback and was enough to earn Poulter a captain's pick in 2014 at the expense of countryman Luke Donald among others.
But like Bradley, Poulter's intensity can only go so far. He needs to play well week-in and week-out and he hasn't.
The way I'm playing, I couldn't afford to fill it with fuel…… https://t.co/Sf50Pqhr6L

— Ian Poulter (@IanJamesPoulter) February 6, 2016
Not only has the Englishman not won since 2012, he hasn't come particularly close. After a T6 at Augusta last April, Poulter posted T54, cut, cut at the remaining three majors. At 33rd in the European World Standings, Poulter is at risk of becoming a casualty of the younger class.
But no one can deny his contributions.
Jim Furyk, USA
Furyk announced earlier this week that the wrist injury that kept him out of the 2015 Presidents will sideline him another three months to start 2016. It was a sad turn of events for a player who has flown—figuratively despite that beak of his—under the radar much of his career.
Furyk, at 45, is still a top-10 player in the World Rankings. However, his Ryder Cup record is a poor 10-20-4. If he knew what was wrong he would have fixed that…stuff…years ago.
On a serious note, there are too many young players coming into their own. Some of the holdovers from the disastrous 2014 team have to make way. Furyk, because of his age, record and injury, will likely be one of them.
Joost Luiten, Europe
The Dutchman was once thought to be one of Europe's rising stars. Now he's treading water in the Ryder Cup standings.
He sits 27th on Europe's World Points List, well short of automatic qualification. Seven professional wins for the 30-year-old never translated into worldwide success. Luiten will need to produce his best season to date to even sniff a spot on the loaded Euro's.
JB Holmes, USA
This isn't an indictment on Holmes per se. The Kentuckian enjoyed a fine 2015 season and earned a call-up to the Presidents Cup once Furyk couldn't go. But just look at the names ahead of Holmes in the standings. Who's dropping from that list?
More importantly, there are players, namely Matt Kuchar and Jimmy Walker, who trail Holmes and have more cache than the big bomber. He'll need to be even better in 2016 to book a trip to Minnesota.
One thing that could help Holmes? His 2-0-1 record in his lone Ryder appearance back in 2008.
Shane Lowry, Europe
Similar to Holmes, can Lowry do enough to stave off the youngsters as well as the veterans behind him? The Irishman made noise in 2015 with a dramatic win in Akron that marked the highpoint of professional career. Lowry's meddle down the stretch at Firestone turned heads.
But he followed up that performance with a 78 opening round at the PGA Championship before being cut. That's the biggest knock against the big man—his inconsistency. Consider this past weekend. Lowry's T6 finish at the Waste Management Phoenix Open is made even better by those who placed ahead of him. Then again, he followed a Thursday 65 with two rounds in the 70's.
Lowry needs to show that he can string rounds together to threaten the European roster.
Stock Up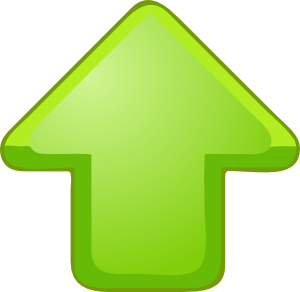 Jason Dufner, USA
Healthy and a winner again, Duf-Daddy brings Ryder Cup experience to a group that could be the youngest in decades. His injury prior to the 2014 event contributed in part to America's folly in Scotland. Not that Dufner was at the top of his game, but he doesn't need to be to garner at least a look.
His iron play and ball striking are so good that he could make the team as somewhat of a specialist. Pair him with one of the big bombers—Bubba, DJ or even Fowler—and you have the makings of a deadly duo.
Dufner holds the last automatic qualification place. Even if he slips a little, he's off to a good start in 2016.
We plan to watch the #TeamTitleist slo-mo swings like @JasonDufner's on repeat: https://t.co/9jGg6Mq61o.https://t.co/YYUYKybdix

— Titleist (@Titleist) February 3, 2016
Danny Willett, Europe
The 28-year-old enjoyed his best season to date in 2015, finishing third in the Match Play before claiming T6 at the British Open. Willett has picked up where he left off. This past weekend, he won the Omega Dubai Desert Classic. He's up to 13 in the Official World Rankings and third on the European Points list.
Barring a dramatic fall, Willett's place at Hazeltine is all but assured. He will help usher in the new era of English stars at the expense of the Poulter's, Donald's and Westwood's of the world.
Danny Willett's world ranking 📈

February 2014: 103rd
February 2015: 47th
February 2016: 13th pic.twitter.com/xXhsCQ6zGK

— The European Tour (@EuropeanTour) February 8, 2016
Thanks everyone for the kind messages!! What an awesome week it's been!! It's a honour to win such a great event!! @OmegaDDC #mydubai #golf

— Danny Willett (@Danny_Willett) February 7, 2016
Brandt Snedeker, USA
Another somewhat obvious entrant here, Sneds has shot up to second in the American Ryder Cup Standings thanks to a playoff loss in Hawaii and a win at Torrey Pines.
After a poor 2014 season, which kept him off the losing Gleneagles effort, Snedeker needed to come back in a way. So far, so good. He won in 2015 and is arguably the hottest American golfer at the moment.
Of his 16 competitive rounds this year, 10 have been in the 60's. A statement at Augusta would go a long way in clinching a spot for the former Vanderbilt Commodore.
Matthew Fitzpatrick, Europe
We can't expect the European standings to stay unchanged.
Of the nine players holding automatic qualification positions, six would be Ryder Cup rookies. That includes Willett as well as Fitzpatrick, a Northwestern product. Fitzpatrick, at 21, will someday soon earn the moniker "the English Spieth." Which is to say, he's played well beyond his years.
A win at the British Masters in 2015 elevated Fitzpatrick from Ryder Cup sleeper to bona fide contributor. He punctuated last season with a fourth-place finish in Dubai at the European Tour Championship.
Now Fitzpatrick faces his most grueling campaign to date. He'll play in all four majors and all WGC events thanks to his 44th place in the World Golf Rankings. If his track record is any indication, he'll perform just fine.
By the way, supposedly he wants to be called "Matt" now.
Great event this week @OmegaDDC not one of my good weeks unfortunately! Good to see my pal @Danny_Willett get the win! Thanks @golfindubai

— Matt Fitzpatrick (@MattFitz94) February 7, 2016
Kevin Na, USA
A Golf.com feature solidified what we all expected of Kevin Na. He struggles immensely with the mental aspect of golf. He plays slow. He battled what appeared to be a great fear of failure, although he cleared that up in the article. Having said that, Na has played very well over the last two-plus seasons. From 2014-the present, he's racked up 17 top-10's—four this season alone—and five second place finishes.
DL3, and most likely the American fans (not that they matter as it pertains to this), will challenge Na on his mental game. But here's a stat that defines the 32-year-old more than any other. He ranks 126th in driving distance. He's 10th in birdie average. Na rarely fails to capitalize on his opportunities.
Ripped from the pages of this week's SI, my deep dive into Kevin Na's head: https://t.co/Lf3OY4WdUa

— Alan Shipnuck (@AlanShipnuck) January 13, 2016
David Lingmerth, Europe
He's a nice player. Certainly one that doesn't scare his opponents. After all, he stands just 5-7 and fell on the quiet side of the Swedish spectrum (Henrik Stenson and Jesper Parnevik are holding down the opposite end).
One look at Lingmerth's track record suggests he's a boom or bust player. Take 2015. In 28 PGA events, he made just 17 cuts. In those 17 tournaments, he posted four top-10's and won the Memorial in a playoff.
We can dig a little deeper into the results as well. Of his 11 cuts, nine came before June. Then Lingmerth got hot. Here are his results in the summer months: P1, T64, T6, T74, 3, T6, T12 (at the PGA), cut. He ran out of steam in the FedEx Cup Playoffs, but he had played a ton of golf.
Lingmerth has already been in contention in 2016. He's 23rd in the European Rankings as of this writing. I expect him to continue to climb.
Thanks, follow me on Twitter @noclassfriday.