Angela Stanford: 2018 Evian Championship Winner
USGolfTV Celebrates Angela Stanford's Victory at 2018 Evian Championship
The 2018 Evian Championship came to an emotional close . . . both for victor Angela Stanford and for the USGolfTV family.
With no wins for six years and a frustrating number of near-misses in previous majors, 40-year-old Stanford's win at Evian was a true testament to her unshakeable determination.
"Deep down, I'm a fighter," Stanford said in an emotional interview moments after her long-fought-for victory. "I'm a grinder. And I've always been that."
Todd Kolb, Stanford's coach and Director of Golf for USGolfTV and the Sanford Power Golf Academy, knows how true this is.
Angela Stanford sought out Kolb a year ago at the recommendation of LPGA tour player Kim Kaufman, who has worked with Kolb since the age of six. When Kolb began coaching Stanford, she hadn't had a win since 2012 and was truly beginning to wonder if her dream of winning a major might never come true. Together, she and Kolb designed a plan to rebuild her game. Kolb's coaching focused largely on her short game, putting, and new strategies for addressing misses.
It's funny how I took this photo weeks ago but never ended up posting. Perhaps it was waiting for it's time. I know everyone in this pic is so darn proud/happy/overwhelmed with emotion for you! @Angela_Stanford a major champion! @toddkolbgolf pic.twitter.com/FfAnn9HSA4

— Kim Kaufman (@KimKaufmanGolf) September 16, 2018
At the Cusp of Breaking Through
After a year of working with Stanford, Kolb could tell you her performance at Evian comes as no surprise. Her career has had the mark of an unrelenting champion from the very beginning. She was a four-time All-American at Texas Christian University. She went on to win five LGPA titles. Stanford was a six-time U.S. Solheim Cup Team member—in 2003, 2007, 2009, 2011, 2013, and 2015. She was ranked number 6 in the world in 2009.
Angela Stanford expected to win a major a long time ago. But that particular victory always managed to slip through her fingers.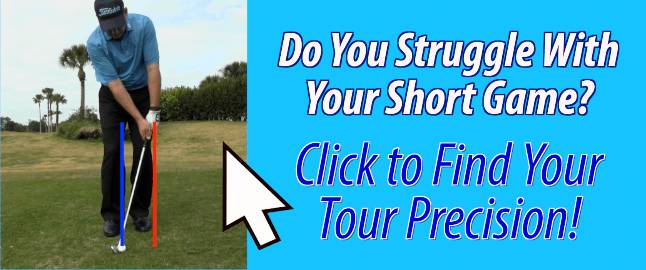 This year, she came to the Evian Championship with a ranking of 76 in the world. She'd seen enough disappointment to know her hopes could be dashed again. Nevertheless, Stanford stayed true to her persevering nature, fighting hard with the full intention to win. As it turned out, that fighting spirit would be what saw her through to victory.
The championship round proved to be a roller coaster. After initially falling five shots behind, Stanford made an eagle on the 15th hole, pulling herself even with Amy Olson for the lead. What followed was a three-hole tug-of-war between hope and yet another lost shot at a major win. Stanford shot a double bogey on the 16th hole. She made a birdie on the 17th. Then, she narrowly missed a birdie on the 18th hole and walked off the green all but certain this was another trophy lost . . . until Olson double-bogeyed the 18th.
Angela Stanford, LPGA Major Champion
Angela Stanford won, marking not only a first major win for herself, but also the first American win at Evian since it was designated a major championship in 2013.
Now that is cool! Thank you Mr. Player!! https://t.co/B9oKzGJqId

— Angela Stanford (@Angela_Stanford) September 17, 2018
Stanford's victory has been widely celebrated in the world of women's golf. Golfers Kristy McPherson, Stacy Lewis, and Kim Kaufman have all voiced their excitement over Stanford's well-deserved win. Every golfer knows that no victory is achievable without a strong mental game. And there's no pressure quite like the stress of feeling your last shot at a major championship slipping away. Stanford's success speaks not just to her skill and strategy, but also to her mental and emotional stamina.
As her coach Todd Kolb says, "She plays with a lot of grit. She's tough, and tough people, they keep fighting."
Kolb knows better than anyone how hard Stanford has worked for this win. From her focused determination in their work together to the very core of her character, Angela Stanford has always been a champion. Now she has the hardware to prove it.