Golf on YouTube: How You Can Improve with YouTube Golf Instruction
11/09/2016
It turns out there are some 25 times more free golf instruction videos available online than there are golf instructors in the world. Fact: a YouTube search for golf instruction videos reveals "about" 650,000 hits, while the World Golf Teachers Federation boasts 25,000 members worldwide.
No one has watched all of those videos (it would take over 4 years, 24 hours a day) and there might be some in there that give bad advice or aren't really that instructional.
For example, on the second page of my search results there's a video from RealGolfTalk, titled "Golf Lesson Gets a Little to (sic) Sexy" – that one probably isn't going to help you sink a birdie putt, though as Johnny Carson once joked, it may "make your putter stand up."
How do you choose among over half a million options?
My advice is to stick with instructors you've heard of—most of them have their own YouTube golf video channels—or choose videos on specific topics that you want to explore in depth.
With a little search, you'll quickly find well-known instructors like Butch Harmon, David Leadbetter and Jim McLean, and videos from pro golf greats like Seve Ballesteros, Johnny Miller and even Bobby Jones, who has a fascinating black-and-white instructional series shot in 1930's Hollywood.
Then there are the channels of some of today's more popular YouTube golf instructors like Derek Hooper and Mark Crossfield. (Full disclosure: I recently reviewed Crossfield's Choosing a Putter video for USGolfTV. Our team also has a fine instructional video series hosted by PGA teaching pro Todd Kolb.)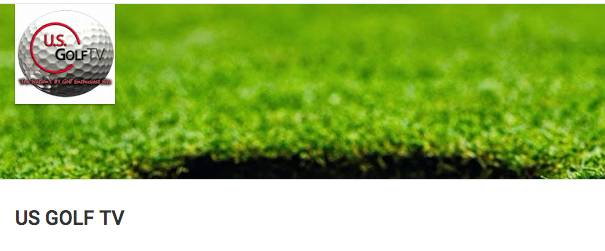 Hooper (@DerekHooperGolf) has 74 videos on his channel ranging from "Downswing Sequence Part 1" to "Two Steps to Fix a Slice," while Crossfield's (@4GolfOnline) channel, AskGolfGuru, has over 2,000 titles. Not all of Crossfield's videos are instruction: some are equipment reviews, golf course vlogs, and interviews with golf pros and celebrities.
Armed with 11,000+ subscribers, this is one of Hooper's most popular videos with well over 1,000,000 views:
---
If you don't have a favorite instructor, simply choose a topic and search for videos about it.
For instance, a YouTube query on addressing the ball results in about 2,380 hits. Titles range from "How close should you stand to the golf ball?" from Meandmygolf, to "Golf Setup Routine Tip: How to Sequence your Golf Posture, Club Face, and Golf Feet Position" by the National University Golf Academy. (I knew I had golf posture, but I'd never before considered that I have golf feet.)
Most of the videos are from two to five minutes in length, but some are over 10-minutes. Unless the topic is pretty broad, my advice is to stick to a five-minutes-or-less video because, frankly, most golf drills don't take that long to demonstrate – even if they show video from three different angles plus slow motion.
For example:
Some of the videos are very specific, like Crossfield's "Do you stand too close to the ball with your driver?" Others are more generic, like "How to address the golf ball easily every time" by Danny Maude.
Most of the videos are straight and serious, like the Golf My Way series from Nicklaus, who has over 200 videos on his channel.
But a few use some humor to illustrate their concepts, like the "In Your Face" videos by Derek Nannen, the Director of Instruction at Eagle Mountain Golf Club in Fountain Hills, Arizona. Or if you want the opposite of golf instruction, do a search for videos of bad golf swings; they're not popular on the tee box, but they are watched thousands of times online.
YouTube tells you how many times each video has been viewed. I don't know if popularity is necessarily a real indication of quality golf instruction or not. Shawn Clement, the Director of the Richmond Hill Golf Learning Centre in Toronto (where they spell Center funny), claims to be the "#1 MOST POPULAR INSTRUCTOR-TEACHER ON YOUTUBE."
That may or may not be true, but the majority of Clement's videos have been viewed between 80,000 and 350,000 times.
If you search for most watched video, not most popular, you find "Drive the Ball Without Slicing It" by Rob Bernard posted in 2009 with over 2,600,000 views. That's impressive. View the video for yourself, here:
That's pretty impressive until you see that "Long Drive Trick Shots" by Dude Perfect has over 17 million views in just over one year, and the Dude Perfect video "Stereotypes: Golf" with Rickie Fowler and Dustin Johnson has been watched over 24 million times. (Those Dude Perfect videos are not instructional, unless the lesson is how cool it would be to hang with the Dude Perfect gang.)
And now the weather is changing and for many of us, the days on the golf course the next few months are numbered in single digits. However, we can still spend some quality time learning more about golf, or at least be moderately entertained, by watching the golf videos on YouTube.