Holiday Golf Gifts Guide
Looking for the Right Holiday Golf Gifts? Here's Our Picks to Get You on the Right Track
There are a lot of parallels that can be drawn between golf and holiday shopping.  Especially for holiday golf gifts.
Both require strategy. Both require patience. And both can be overwhelming.
Fortunately, we come across a lot of golf products that we can deem gift-worthy.  And instead of giving you a big run-up that forces you to scroll through a bunch of fluff you don't want to read, here are some of our favorite golf gifts for the holiday season.
GOLF GADGETS
LiveView Pro
This is a gift that keeps on giving.  There are many golfers out there who like to practice their golf game.  Even more, they like to see what it actually looks like (novel concept, I know).
What if you could set up a camera and see, record and rewatch your swing in real time?  That is exactly what you get with LiveView Pro (FULL REVIEW).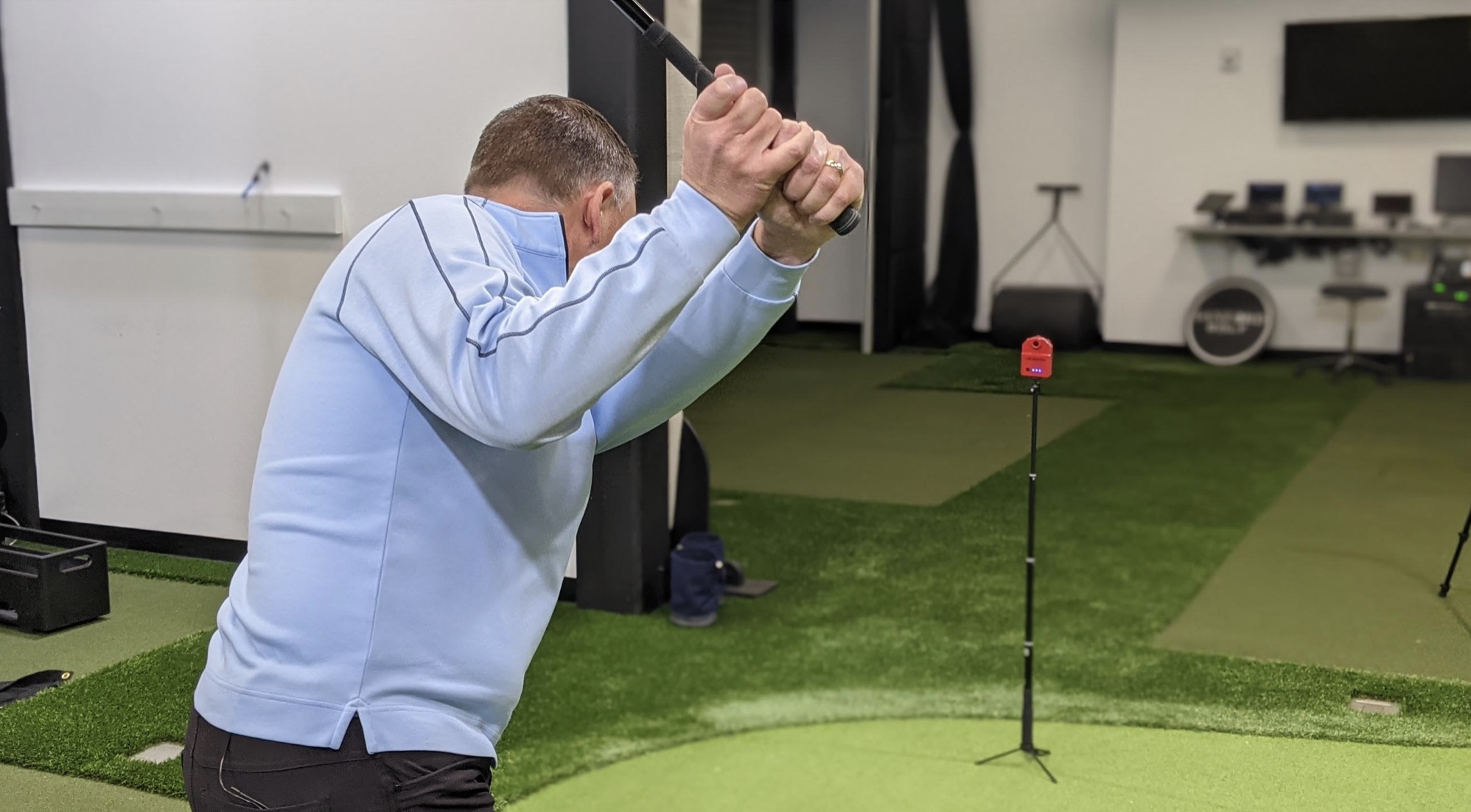 Skip the hassle of setting up your phone, getting your spot right. Recording, swinging and stopping, recording, swinging and stopping.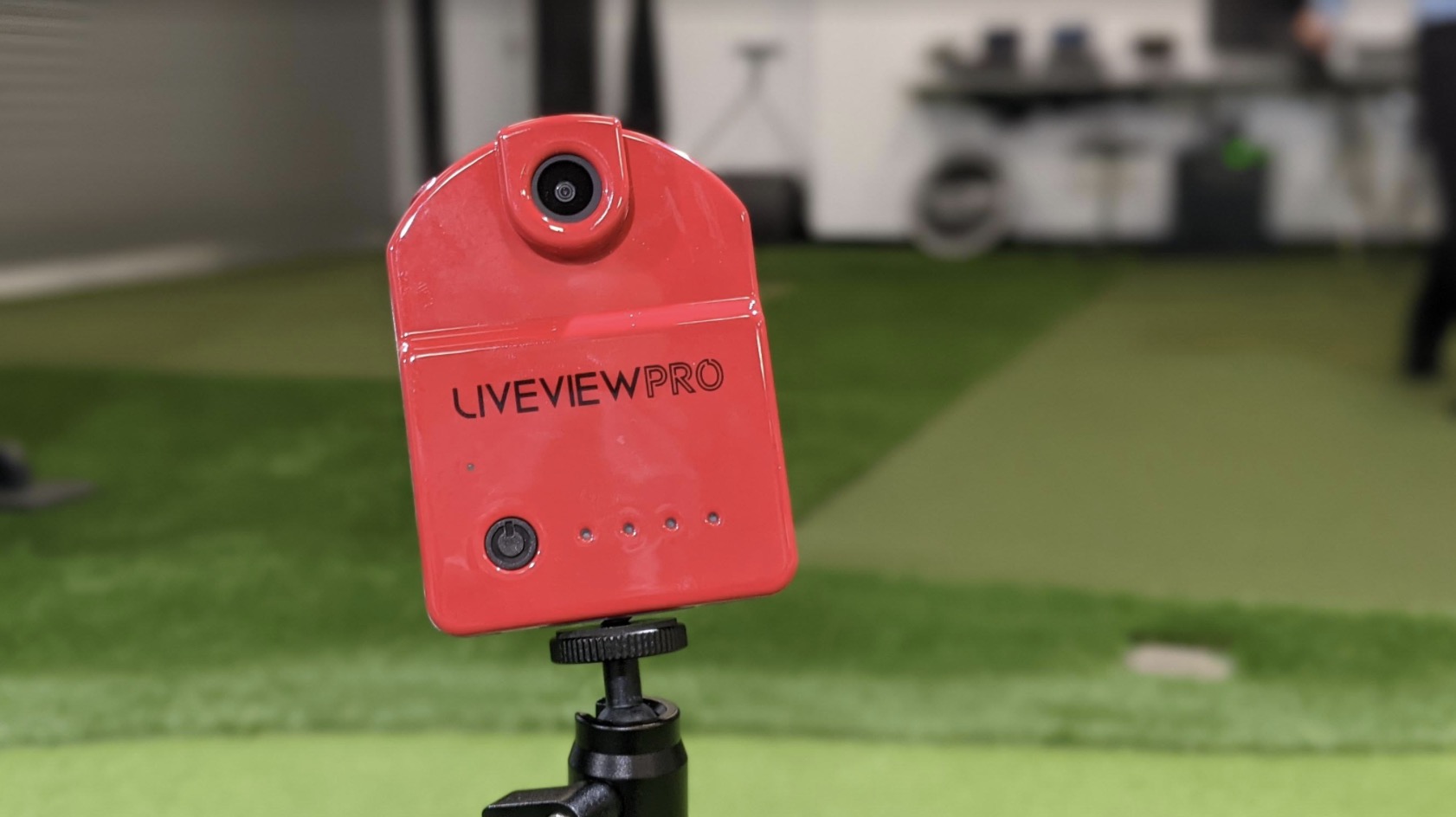 Get a LiveView Pro and take your golf game to a completely new level.  (Side note: if you like our instruction and subscribe to our YouTube channel, we do plenty of tips using LiveView. Check them out here.)
Bushnell Tour V5 Shift
When you see the name Bushnell Golf, you know exactly the kind of quality and performance you should expect.
Bushnell has always led the way in laser rangefinder technology, and they're holding their own with their latest product, The Bushnell Tour V5 Shift (FULL REVIEW). The magnification is higher than previous models, the display is more vivid, and maintains the accuracy you've come to expect from Bushnell.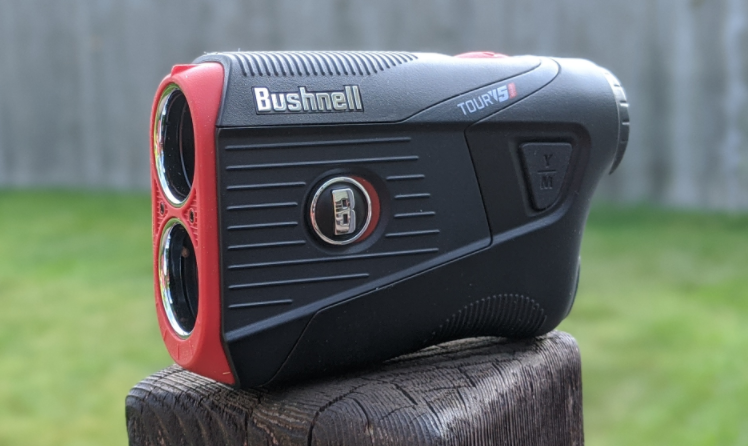 They've revolutionized slope readings to differentiate between actual distance and "play as" distance. They introduced JOLT technology to ensure accuracy, generating a vibrating pulse when the rangefinder locks onto the target. Even Bushnell's "BITE" technology enhances your golf game by making it easy to access your rangefinder throughout a round.
BUY A BUSHNELL TOUR V5 SHIFT HERE
Bushnell Wingman GPS Speaker
If you are a more casual golfer, just want simple Front/Center/Back of green distances, and like to play some tunes on the course, you need not read any more of this article.  The Bushnell Wingman is for you (FULL REVIEW).
This portable GPS Speaker syncs to the Bushnell app to get you distances to holes on over 30,000 preloaded golf courses.  And with a 10+ hour battery life, you will be able to get music from the first tee to the clubhouse, no matter how slow the play is.
TRAINING AIDS
Rimer Ball Position Trainer
Fundamentals are the key to success in every sport. So having the Rimer Ball Position Trainer (FULL REVIEW) in your bag can really help your golf game.
Many amateur golfers either struggle with proper ball position, consistent ball position, or just are unaware of ball position altogether.  More than that, having good alignment, stance width, and aim can really make or break your golf shot.  Get back to the basics, and order a Rimer to find the easiest strokes your golf game can save.
Lag Shot Swing Trainer
Golf lag is a tough concept to teach, especially to casual golfers.  So having a training aid that gives you a feel for how to store and unload your golf lag can really be beneficial.  That is what the Lag Shot Swing trainer (FULL REVIEW) can do for you.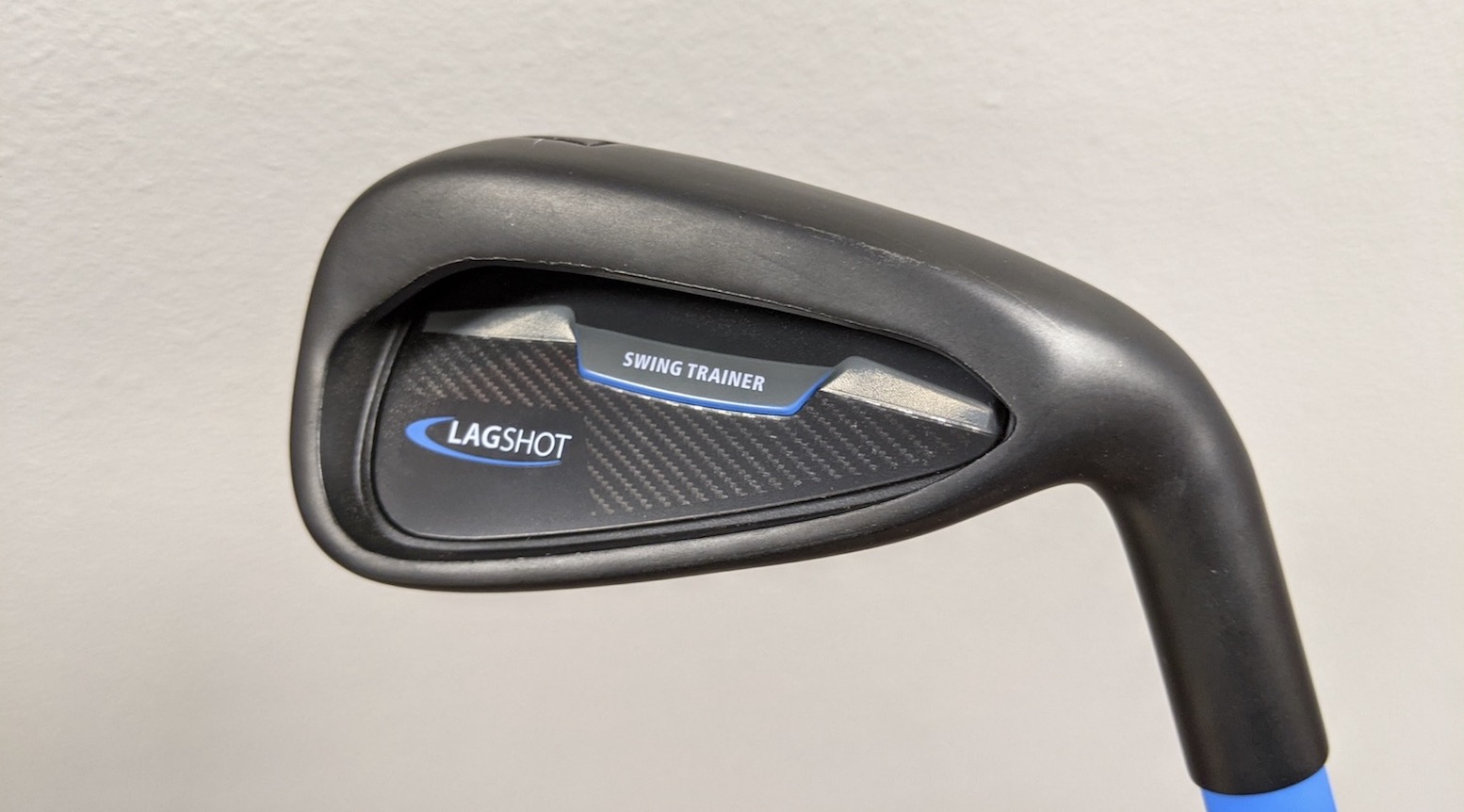 The Power Stick
Both the design and function of the Power Stick (FULL REVIEW) are surprisingly simple.
The training aid is essentially a club shaft without a clubhead. It's the length of a standard driver, and features a special grip to guide your hands into proper position. Now, the grip is more of a bonus in the Power Stick's design. But the heart of the training aid's purpose lies with the Speed Bullet.
The fully adjustable 5-setting magnetic Bullet allows you to not only learn how to store lag, but also how to release it to create more club speed.
GOLF CLUBS
Speed System Driver
Lighter = faster. It's a pretty simple concept, but if you are swinging a club that's too heavy for your swing speed, you are probably losing some distance as a result.
The Speed System driver (FULL REVIEW) is designed for the 80% or more of golfers who cannot reach 100+ mph swing speeds, resulting in longer drives–21 yards longer–and better accuracy.
BUY A SPEED SYSTEM DRIVER HERE
Hummingbird H7 70 Degree Wedge
You read that right…the Hummingbird 70 DEGREE wedge (FULL REVIEW).
2 of the hardest shots to hit in golf are a towering flop shot and a greenside bunker shot.  Both require a high-lofted wedge, and both require a different setup and swing than a traditional shot.
What if you had a wedge that had the extra loft built in, and you could take a simple straight back and through swing to hit both of these shots?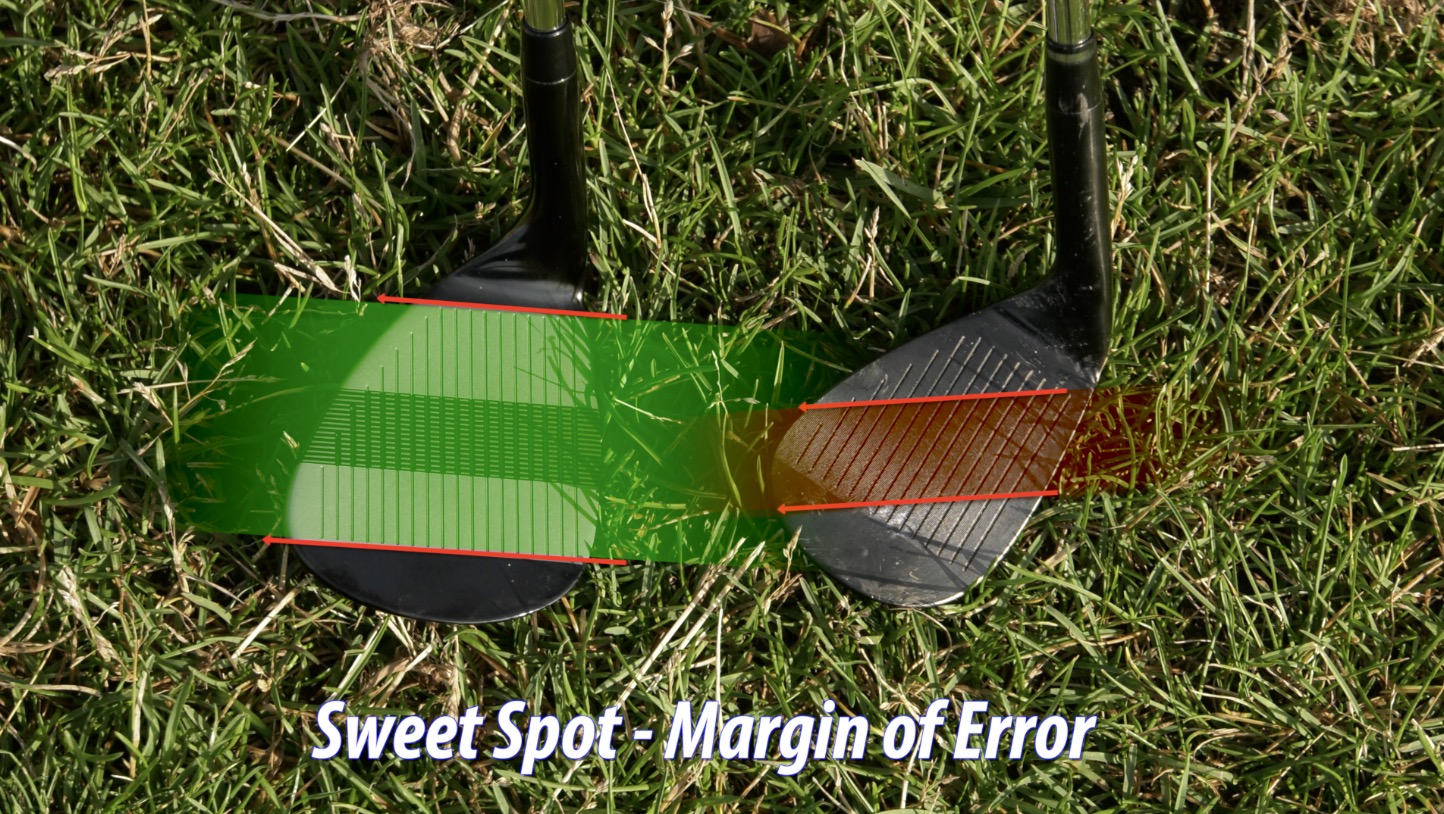 Enter the Hummingbird Wedge.  No more opening the club face. No more opening your stance, and no more swinging across the ball.  Simply take a regular setup, swing straight back and through, and you will be hitting moon shots onto the green in no time.
BUY THE HUMMINGBIRD WEDGE HERE
Teton Hybrid Driver
Do you hit long, straight drives on command?  Most of us don't.
Can you reliably hit 250+ yard drives time and time again?  We're not talking Sunday best; we're talking all the time.
If you can't swing a club 100…110…120 mph, why are you using a driver that's designed for people who can?
The Teton XD Hybrid Driver (FULL REVIEW) aims to give you driver distance with the ease of hitting a hybrid.
Hitting a driver is a ton of fun when everything goes right. Unfortunately, for every tale your buddy tells about a 265-yard drive, there are a dozen stories he's not telling you. Like when he dribbled one off the ground at the next hole for a 20-yard "drive." Or when he snap hooked it into the weeds and made a triple bogey.
BUY A TETON XD HYBRID DRIVER HERE
ONLINE GOLF INSTRUCTION
If you are looking for last-minute holiday golf gifts, or just want a little gift for your own golf game, maybe one of our online programs is the way to go.  Instant access, watch on the range on your phone, and find yourself playing the best golf of your life!
Tour Draw – stop hitting that nasty slice already!  Turn it into a nice, high, beautiful draw for longer shots that stay in the fairway.
Tour Distance – everybody wants more distance!  This long drive series comes bundled with a Power Stick to help you learn and practice how to get more speed and distance.
Short Game System – the best way to finding the lowest scores of your life!  The Short Game System bundles wedge play, chipping, putting and bunkers into easy to follow instruction, and comes with a Rimer Ball Position trainer to help you understand and master the concepts we teach.
ONLINE SHOPPING
If you still aren't sure what to get, you can always shop on Austad's website, get set up for a custom club fitting, save big on clearance items, or even just pick up a gift card if all else fails. Because inevitably, there's usually at least one impossible person to shop for on your list.

From major club brands like Titleist or TaylorMade, to apparel from Travis Mathew, Under Armour and more, chances are good that Austad's will have what it is you're looking for.
But what really sets Austad's apart is their award-winning club fitting services, not to mention club repair and club customization. And let's face it: if you are going to splurge and get a new set of sticks, you better make sure they fit right.
What is the Best Holiday Golf Gift You Ever Had?
Are there past holiday golf gifts you are particularly fond of? We have a few on our list!  Let us know in the comments below!
And be sure to follow us Facebook, Twitter and Instagram for product reviews, golf tips, and information on new brands. For helpful video tips, subscribe to our YouTube channel!
Also visit us at GreatGolfTipsNow.com for more tricks and insight on all aspects of the game. We're always here to help you play better golf.