ICYMI: Solheim Cup News and the Latest Golf Tips
In Case You Missed It: The Solheim Cup, PGA TOUR Player of the Year, and All the Golf Victory and Heartache You Missed This Week
A lot happened in golf this last week, so let's just jump right in.
Top 10 Headlines
If you're looking to start the week off with some good vibes, we recommend watching Jack Nicklaus surprise 2019 PGA TOUR Player of the Year Rory McIlroy with the Jack Nicklaus Award. (@PGA TOUR)
This week, Tiger Woods announced that he'd teamed up with Justin Timberlake to create the ONE Bahamas Fund to support relief and recovery in the Bahamas after Hurricane Dorian. (Golf)
Golf has changed lives in countless ways. We loved this story about a teen golfer dealing with depression and finding purpose through our favorite sport. (Golfworld)
Stacy Lewis was forced to withdraw from the Solheim Cup due to a back injury. (Golf Channel)
Seems like Tiger might be planning to serve as a playing captain at the Presidents Cup. (Golf)
The golf world took to social media to remember Arnold Palmer on his 90th birthday this week. (Golf Channel)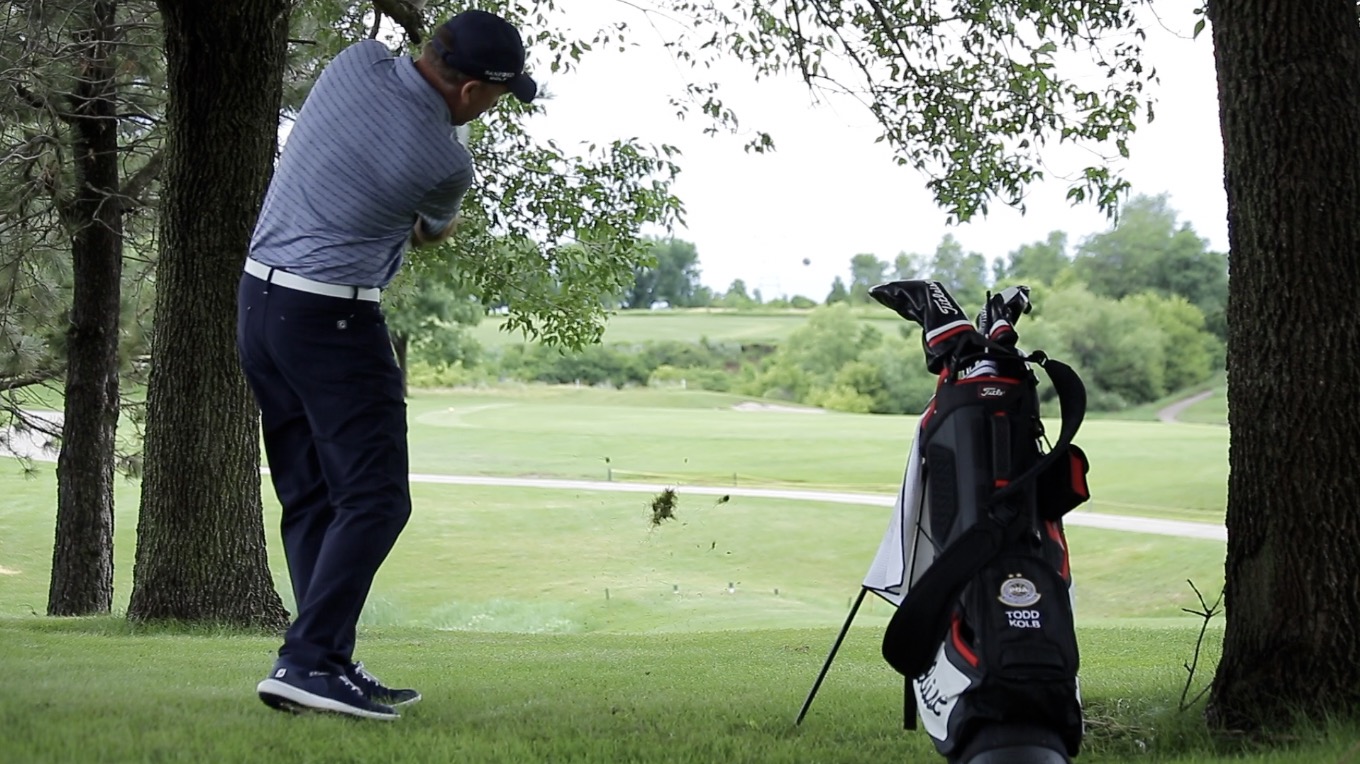 Justin Thomas had a cancer scare and used the opportunity to remind golfers to be diligent about skin protection out on the golf course. Now is a good time to make sure there's sunscreen in your bag. (Golf)
Joaquin Niemann won A Military Tribute at The Greenbrier, making him the first PGA Tour winner from Chile. (Golfworld)
In European Tour news, Sergio Garcia won the KLM Open on Sunday. (Golfworld)
As for the Solheim Cup, Suzann Pettersen claimed a thrilling victory, then announced her retirement. (Golf Channel)
Golf Articles
Don't give up on breaking 80. Todd Kolb has some great advice to help you meet the ultimate goal in golf. (USGolfTV)
A great golf game is as much about your brain as it is about your body. Here are four tips for playing smarter. (Golf)
Make longer drives by correcting these 3 common driver mistakes. (USGolfTV)
No matter where your golf game is, these shoes make you look like a pro. (USGolfTV)
Check out these golf tips for seniors and find out how to keep loving the game no matter your age. (USGolfTV)
This Week in Golf Video Tips
Want a quick, easy tip for fixing a hook or slice? (Was that a dumb question?) (USGolfTV)
Haven't mastered your wedges, yet? You might discover the problem—and solution—in the three biggest mistakes amateurs make with wedges. (USGolfTV)
Keep pulling your head on putts? This simple drill helps you break the habit once and for all. (USGolfTV)
Your thumbs are key to your short game. (Seriously.) (USGolfTV)
Check out these great tips for practicing lag putting. (USGolfTV)
That's it for this week! We'll see you back here next Monday for your next golf news roundup.
To keep up-to-date with the latest in golf news, tips, and equipment, follow us on Facebook, Twitter and Instagram. For helpful video instruction, subscribe to our YouTube channel!
Also visit us at GreatGolfTipsNow.com for more tricks and insight on all aspects of the game. We're always here to help you play better golf.