04/18/2014
It's only April and yet it's looking more and more likely that American golf fans' fears may come true. Tiger Woods withdrew from The Masters, Phil Mickelson missed the cut, and the steady Steve Stricker might finally be showing signs of his age. We could be heading overseas for the Ryder Cup without this impressive trio in stow come September.
It's a sign of the times. This has been a season of change for the PGA Tour and American golf in general. First-time winners, emerging youngsters, and veterans who have finally found their game. Players who have struggled since the Medinah meltdown have regained their form.
With The Masters in the rear view, let's take a look at who has made the most of the early season in this Ryder Cup year. One thing is clear. American team captain Tom Watson will have a lot to ponder from here until September.
---
Stock Up
Bubba Watson
Watson went nearly two years without a Tour win. He failed to make the Presidents Cup team last fall. But Bubba is finally back. His Masters win is the latest and best in a string of impressive performances. Bubba would have likely gotten captain's pick consideration had he continued to struggle. His ability off the tee is just too good to ignore. This season, however, he's shown to be more than a long bomber.
Jimmy Walker
One of the aforementioned veterans who has figured it out. Jimmy Walker has put together his best season to date- 13 made cuts in 14 events, with five top tens, and three wins. The 35 year old also showed tremendous composure at his first Masters. He finished at even par, good for eight place. Expect Jimmy Walker to rep the Stars and Stripes at the Gleneagles Resort in Scotland.
Jordan Spieth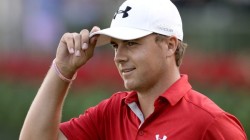 People were calling for Spieth's name last August. He had already won on Tour and had finished second twice. Well it's safe to say he's earned his place in Scotland. Spieth hasn't won yet in 2014 but he's continued the hot start to his career. This past weekend, he showed that no spotlight is too bright for him. Spieth held the lead at The Masters on Sunday. That will do wonders for the 20 year old Texan.
Rickie Fowler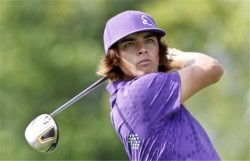 Like his good friend Bubba, Rickie Fowler had found himself in a prolonged golf malaise. Now he's tweaked his swing with the help of Butch Harmon and it's done wonders. Fowler reached the quarterfinals of the matchplay earlier this season before finishing with two top tens in the last two weeks- sixth at the Shell Houston Open and fifth at The Masters. Fowler is not only playing well, he's regained the confidence that boosted his young career. He could see his first Ryder Cup action since he made the team as a 21 year old in 2010.
---
Stock Down
Phil Mickelson
With the help of his 2013 Open Championship victory, Phil Mickelson still sits eighth in the Ryder Cup standings. But there are serious concerns. Lefty has battled new injuries in 2014. He's 43 years old. More importantly perhaps, Mickelson will play a significantly reduced schedule this season. He has the reputation and won twice in the UK last summer. But his name is now written in pencil rather than pen.
Hunter Mahan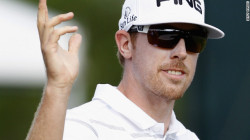 Before the season started, I suggested that Hunter Mahan would make a surprise appearance on the Ryder Cup team. That conjecture looks off some five months away from the event. Mahan has failed to play with any consistency in 2014 after a strong 2013 season. That lag in play is reflected in his Ryder Cup standing- 23. Mahan has experience in the tournament, which is important, but he has too many players to pass. And frankly, there are too many good players nipping at his heels too.
Harris English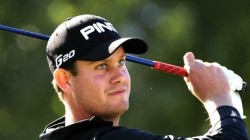 If the Ryder Cup started next week, Harris English would head to Scotland. He sits in the ninth and final qualifying position. However, the former Georgia Bulldog has a tenuous grasp on that position. English has 13 made cuts in 14 events, but that one cut came at The Masters. It's not a death sentence by any means, but the pack behind English is a talented one. Zach Johnson sits in tenth place. Webb Simpson is in 12th. Fowler is at 15, Jim Furyk is at 17. Keegan Bradley and Brandt Snedeker, 2012 qualifiers, are a bit further down the list. It will be a challenge for English to hold on.
Tiger Woods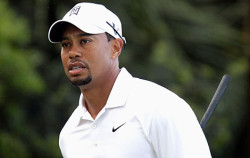 Is this too obvious a selection? Maybe so. Tiger currently sits 45th in the Ryder Cup standings. Now, his ranking is somewhat obsolete. If he's healthy, he'll go. But Tiger isn't healthy. He hasn't been all season. Who's to say that will change over the next few months? There's already talk that Woods might miss the US Open in June. Backs don't magically get better. That's even more true for 38 year old golfers.
It will be an interesting 6-months of golf.