Online Golf Instruction: 6 Great Side-by-Side Comparisons
Your Side-by-Side Comparison of the Best Online Golf Instruction
01/30/2018
If you are looking for online golf instruction and are struggling to find the right fit for your game, look no further.  We have compiled some of the Best Online Golf Instruction in the industry, to help you make the educated, informed decision you desire.
US Golf TV exists for one simple reason:
We want to help you play better golf.
This is why we've been continuously providing you with the best information available on the most popular online golf video courses out there. Not everyone has the time or budget to invest in private lessons. But if you're serious about improving your golf game, there are several options for learning within your budget and on your own schedule.
The only question is: What is the best online golf option for you?

If you've been following us for a while, you've probably caught our previous articles outlining what you can expect from the many options available to you. However, we know the information can be overwhelming. You most likely don't have the time to sit down and analyze the pros and cons of every video course, laying them out side-by-side.
We understand. That's why we did all that work for you.
What follows is a side-by-side look at your best options for independent learning. This way, you can determine which online golf course is appropriate for your commitment level, the needs of your game, and your personality. We will compare instructors, content, and prices. We've also included a downloadable chart as an easy cheat sheet to see the most basic information laid out, side-by-side.
All we ask in return is that when you pick the course that's right for you, you report back to us in the comments and let us know how it went.
The Contenders
In this article, we'll be covering six popular online golf video courses. Each one has a different approach to instruction, a different area of focus, and its own special features. Every course has great reviews, so choosing one isn't a question of quality as much as it is simply a matter of what's right for you.
Here's a quick overview of the courses we'll be looking at.
Tathata Golf
Tathata Golf is a training program that incorporates Eastern philosophy and emphasizes an athletic approach to the game. It is appropriate for all levels and especially good for golfers who are eager to try something completely different.
DECADE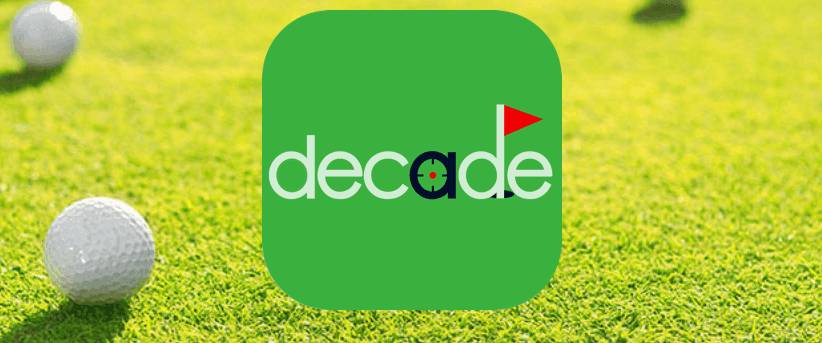 The DECADE system is significantly different from the five other courses in terms of format. DECADE is first and foremost a course management app that includes video instruction. This system takes a deep dive into statistics and the decision-making process. It is the only one of the six courses geared specifically towards serious and high-performing golfers.
The Strike Plan
The Strike Plan is a 6-Module course that guides golfers to strike more effectively. The course includes drills taught with an understanding of motor learning techniques. The Strike Plan is accessible and informative for golfers of all experience levels.
RotarySwing
RotarySwing is a subscription-based program that focuses on perfecting the golf swing through "Anatomical Absolutes." All concepts presented in this course have been developed with the assistance of medical professionals. Through RotarySwing, golfers learn how to use their muscles and joints to their greatest advantage. All levels can benefit from this program.
The Skill Code
The Skill Code is put out by Revolution Golf, an NBC company. Basically, the primary goal of this course is to teach golfers how to read and evaluate their own shots through a "ball-first" approach. The Skill Code is accessible to golfers at any level.  In fact, we did a video review on the Skill Code.
Tour Draw
Tour Draw is put out by us here at US Golf TV and taught by our resident PGA Professional, Todd Kolb. Now this course helps you hit long draws by implementing brand new discoveries in the science of ball flight. Because the Tour Draw program is based on science that is brand new to the field of golf, this course stands to benefit golfers at every level.
The Instructors
You've known it since first grade: your enjoyment of a lesson depends first and foremost on the person teaching you. Here are the instructors behind each of these six online golf courses.
Tathata Golf

Founder

Bryan Hepler

began his own golf training thirty years ago with Ben Doyle. In the years since, he has also

trained under Mac O'Grady

. Hepler's background includes

extensive study of Shambala and Satori, methods of mental discipline

with roots in Tibetan Buddhism and Zen Buddhism.

DECADE

Scott Fawcett

is a

former pro golfer

who holds

multiple math degrees

which have helped him develop his statistically sound approach to course management. He has also

caddied over 1,500 winning holes

and has used his DECADE system to help an amateur golfer advance from

#3,300 in the world to #3 in three months

.

Strike Plan

Golf coach

Adam Young

has actively supplemented his deep knowledge of golf with

extensive study in brain function and motor learning techniques

. His instruction is designed to work with brain function to help golfers ingrain the lessons and make permanent improvements.

RotarySwing

Instructor

Chuck Quinton

 has coached golfers at all levels,

including players on the PGA Tour

. He emphasizes joint and muscle function in his course development and

designed RotarySwing under the guidance of a medical panel including a biomechanist, an orthopedic surgeon, and a neurosurgeon

.

Skill Code

Cameron McCormick

is perhaps best known as the

coach to three-time Major Champion Jordan Spieth

. He was also the

2015 PGA Teacher of the Year

.

Tour Draw

PGA Teaching Professional Todd Kolb

was named

Minnesota PGA Teacher of the Year

in 2008. He was also named the

Best Teacher in South Dakota by Golf Digest

in 2017.
What You Learn and How You Learn It
Each of these online golf courses seeks to solve a specific problem, whether it's about improving an area of your game or the way you approach golf altogether. And each instructor has his own theory about the best way to solve those problems. Here is what you can expect from each program.
Tathata Golf

Brian Hepler incorporates

elements of martial arts and meditation

to teach his "MIND, BODY, & SWING training." This system is designed to

sharpen mental discipline

(MIND), teach crucial elements of

anatomy and effective movement

(BODY), and incorporate

analysis of how the greatest golfers play the game

(SWING). Although a subscription includes access to multiple courses and hundreds of instructional videos, Hepler introduces all members to the Tathata method through his

60-Day Training Program

. In this course, Hepler begins by

breaking down the smallest movements

of your golf swing, building up to the full swing lesson by lesson. His goal is to help you

develop a swing that is more athletic and reactionary

, rather than thinking of your swing as a static pose.

DECADE

DECADE is a

course management system

, teaching you how to

mathematically evaluate each shot to select an optimal target

. Scott Fawcett encourages golfers to recognize that they are essentially shooting with a shotgun, not a sniper rifle. When we evaluate our shot patterns, the shotgun effect is clear, and Fawcett teaches you to

set realistic expectations so you can make mathematically sound decisions

on the course. The DECADE system is also praised for

increasing patience and confidence

among its users, as they take their focus off the pin and put it on their course strategy.

The Strike Plan

The goal of The Strike Plan is clear is enough – Adam Young wants to help you

strike the ball more effectively

. What makes his approach unique is that his goal is not just to teach you what works; it's to teach you how to

evaluate each situation so you can find solutions yourself

. In this course, Young takes you through the

concepts behind an effective strike

and the

drills that will turn these tips into easy habits

. Along the way, he makes sure you understand why he gives you the advice he does. Therefore, you can go forward, evaluating each shot without his help.

RotarySwing

Chuck Quinn's RotarySwing technique was inspired by the realization that

the most common golf tips are not universally effective

. Quinn reasons that a golfer with one body type cannot effectively mimic the swing of a golfer who has an entirely different build. That's true no matter how many Tour trophies that golfer has. RotarySwing is designed around what Quinn calls

"Anatomical Absolutes"

—a

focus on the muscles and joints

(universal for every body type) and how they move safely and effectively for a better, more consistent golf swing. Quinn teaches

golf swing physics, proper use of the body, and how make proper movement an ingrained habit

.

The Skill Code

Cameron McCormick uses what he calls a

"ball-first" approach.

He focuses on what happens to the ball at impact and works backward into the mechanics of the swing. It's all about

understanding what the golfer needs to do to instruct the ball in the best possible way.

By breaking it down in this way, McCormick also provides you with the type of understanding that allows you to

make decisions and problem-solve on your own

, without the aid of a coach.

Tour Draw

Todd Kolb presents you with

groundbreaking scientific information

that has not yet been made publicly available. With new discoveries in golf physics, Kolb has learned that

a lot of our most steadfast golf tips are dead wrong.

Tour Draw

clears up old misunderstandings

with clear and simple explanations. Then Kolb teaches you how to use the information we now know to

clean up your swing and hit long draws.

 
What You Get
Now, these online golf courses vary significantly in terms of content, hours of instruction, and bonus material. Some offer you the opportunity to immerse yourself in the material for a full year. Others are preferable for those who just want a quick course in a problem area. Here are your options.
Tathata Golf

Tathata Golf is

subscription-based

. Your subscription includes access to

four online courses

: The 60-Day Training Program, Uneven Lies, Trajectory, and Mind Training On-the-Go. You also have access to a

regularly updated video library

, including

over 200 training routines

. Finally, your subscription includes some

personalized training

: you get a

one-hour session

online or in-person to evaluate your swing, as well as the option to submit a video of your swing to Tathata staff for a

personalized video reply

.

DECADE

The DECADE app

contains two hours of video instruction from Fawcett's DECADE seminar

in addition to

regularly updated video content

. Aside from direct instruction, the app is used

to track your statistics

as well as trends within your peer group. There are several features enabling you to

filter and compare your data

. The app also

recommends instructional videos to you based on your statistics

.

The Strike Plan

The Strike Plan is a

6-Module course containing a total of 17 videos

that break down concepts and guide you through the drills that will help you make a permanent change to your game. Purchase of The Strike Plan

includes bonus video analysis of the world's best strikers

, including Tiger Woods and Jordan Spieth.

RotarySwing

RotarySwing is

subscription-based

and offers either

Free Membership or Premium Membership

. Free Membership comes with access to

over 25 instructional videos

. Premium Members can access

over 300 videos

. Membership also includes

70 free analyses of pro golfers' swings

. All members have the option to

submit video of their swing for customized analysis

. However, the video replies to Premium Members include video recommendations based on the needs of the member's swing. Free Members get analysis only.

The Skill Code

The Skill Code is spread out over

four DVDs of instruction

. Purchase includes

four units of bonus material

.

Tour Draw

Tour Draw includes

several videos totaling over 2 hours of instruction

, including

scientific concepts, warm up routines, and drills

. Purchase includes a

bonus Short Game video series

.
What You Pay
Of course, all of these factors need to be weighed against the big question. So how much do you have to invest in these online golf courses? Let's take a look.
Tathata Golf

Tathata Golf is available through a

one-year subscription of $199.99

. They offer a

7-day free trial

.

DECADE

There are two versions of the DECADE app.

DECADE Elite

comes with two options. A monthly subscription starts at

$199 for the first 6 months, then $19.95/month

after that. There is also a yearly subscription option for

$290/year

.

DECADE Lite

is available at

$49.99 for 6 months

.

The Strike Plan

The Strike Plan is priced at

$59.95

.

RotarySwing

As discussed, RotarySwing offers a

Free Membership

. For added perks, the

Premium Membership costs $14.95-$19.97/month

, depending on your preferred payment schedule. RotarySwing offers a

30-day money back guarantee

.

The Skill Code

The Skill Code is priced at

$87.00

and includes a

365-day money back guarantee

.

Tour Draw

Tour Draw is priced at

$97.00 and includes a 60-day no hassles refund.
Which One is Right for You?
It truly is an exciting time to be a golfer at any level. Technology offers so many opportunities for anyone to learn and improve.  That's true no matter where they are or how much time they have to commit. The only hard part is sitting down with the information and figuring out which course is right for you.
We hope we've helped clarify these Online Golf Instruction options, or introduced to you some opportunities you didn't even know were there. USGolfTV has covered every one of these courses in a more extensive article. Click here if you want to learn more about:
And if you've already tried any of these online golf courses, share your experiences!  Please drop us a line in the comments and tell us all about it! Did the online golf course you tried work for you? Would you recommend it? Furthermore, is there another great course we should have included?
We're always eager to hear from our readers, and we're all about helping you play better golf.