Francesco Molinari Wins the Open
Francesco Molinari Wins the Open Championship
07/23/2018
As he stood over his second shot on the par-4 18th, Francesco Molinari did not look the part of a deer in the proverbial headlights.  All he needed to do was take a simple par for the hole–much as he seemed to casually concede for most of the 17 holes prior–and he would be the low man in the clubhouse.  With 113 yards to go and a suddenly vintage Tiger Woods standing by, Francesco Molinari took his sand wedge and stuck his pitch within 10 feet of the hole.
Then, while Johnny Miller quipped of "like, another level of pressure" as he stood over his putt, Molinari casually rolled the ball straight down the pipe.  There was nothing anybody else could do behind him after that.  The birdie put him at 8-under par and suddenly, he sat alone atop the leaderboard.  Francesco Molinari was the Champion Golfer of the World for 2018.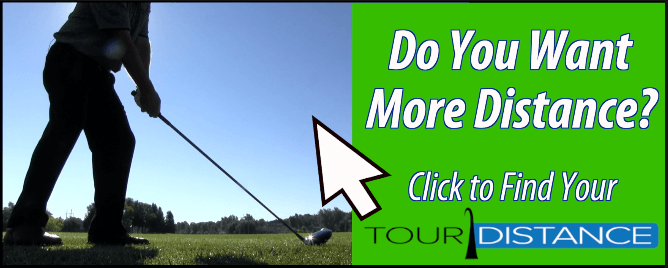 While big names like Jordan Spieth and Tiger Woods–with whom Molinari played his final round–took their turns at the top of the leaderboard, it seemed the day was shaping up for an epic playoff.  Who would not have loved seeing a Spieth/Woods playoff after all?  Or how about when Rory McIlroy drained his birdie putt at 14 to put him at 6-under?  Add in Justin Rose going from a last-ditch birdie from missing the cut to nearly winning?  There was intrigue everywhere down the stretch!
But alas, slow and steady wins the race.  And while scores kept tumbling, one man stayed his course.  Francesco played a bogey-free round of golf, and slowly picked players off one by one.  In fact, he played the final 2 full rounds bogey-free, and in the end, that consistency net him his first career major.
Takeaways from the 2018 Open
Francesco Molinari winning the Claret Jug marked the first time an Italian golfer won the Open Championship.  Not only that, but it was only his second PGA Tour victory.  His lone other victory came at the Quicken Loans National earlier this month.  Not a bad month of golf!  But there were some other takeaways from watching the Open this weekend.  Here they are, in no particular order
Tiger Woods is Back
That's right, Tiger Woods really is back now.  Watching him walk up to the first tee in that vintage black and red combo gave me goosebumps.  And all he needed for the day was a chance.  Unfortunately for Tiger, his early round success seemed to be his downfall.  At the point he hit the top of the leaderboard, Eldrick was humming along.  He even survived finding bunkers at 8, 9 and 10 and saved par each time.  All that scrambling seemed to make him think he could do no wrong.
Then he hit a fan.  Then double bogeyed.  And then bogeyed.  And like that, the glimmer of a back 9 charge to major number 15 was gone.
But still, my expectations were pretty tempered coming into the week.  They were no different after back-to-pack even-par performances.  But gone are the days of wondering IF and WHEN Tiger would return.  2000s Tiger Woods is not returning, but Tiger Woods is back nonetheless.  And I'm thrilled.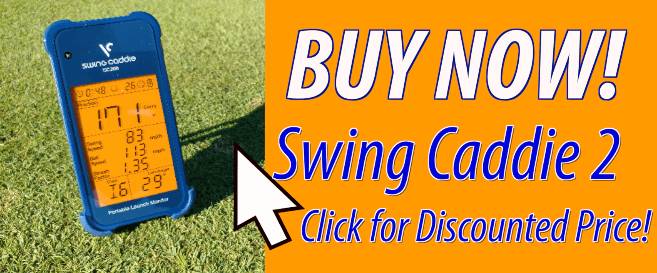 Rory McIlroy is Back Too
Sounds silly to think a 4-time major winner who is still in his 20s ever left (he never really did).  But really, Rory McIlroy had a Jordan Spieth-like run for his 4 majors, then nothing.  He blew up in the final round at the 2011 Masters, then rallied to win his first major at the Open Championship that year.
He followed that up with a 2nd major at the 2012 Championship, and 2 more at the 2014 Open and PGA Championships.  Suddenly, he was this 25 year old 4-time major winner with nothing but possibility in front of him.  A lot of these young guns were not there, and Phil and Tiger were out of their primes.  It was Rory's time.
Then suddenly everyone had a chance to win a major (and kind of did).  Since Rory won his last major at the 2014 PGA Championship, there have been 11 golfers who have won their first major (Brooks Koepka now has 2, Jordan Spieth has 3).  But somehow it feels like Rory has been minimized by the likes of the Dustin Johnsons and Jordan Spieths and Justin Thomases.
That is not the real case here, there are just far too many good golfers at the top for anyone to dominate like Tiger once did and Rory McIlroy nearly has.  In fact, Rory has 8 top-10s in the past 4 years.  So yeah, he has gone nowhere, but how has he not won lately?  The answer:  too many players are now too good to dominate.  And that is awesome for golf for the foreseeable future.
Speaking of Which…
Francesco Molinari wins his first major, which means 9 of the last 12 majors have now been first-time winners.  So who will be the next first-time winner?  And will it be at the PGA Championship next month?  We'll have to wait and see (and I've already got a guy or two in mind), so stay tuned for our PGA Championship Preview in the coming weeks!
But let's see how I did on my picks for the Open Championship:
Odds-on Favorite: Dustin Johnson (Missed Cut) – wasn't one of my picks, and I pointed out his success seems to stem from front-running.  So his early exit was not a surprise, especially on a course that doesn't forgive missed shots.
Contender: Sergio Garcia (Missed Cut) – also not a surprise, but I did have higher hopes for the aging Spaniard.  Maybe the Open is to him what the U.S. Open is to Phil Mickelson.
Dark Horse:  Matt Kuchar (T-9) – the conditions Sunday seemed to favor the methodical golfer in Matt Kuchar, but he never really got any steam.  A top 10 is still nothing to balk at.
Champion: Tommy Fleetwood (T-12) – Tommy Fleetwood came out and birdied the opening hole on Sunday, and it was about the last time his name was mentioned all day.  Overall his week was good, but he just didn't have that Sunday magic for a second straight major.  I still think he will get it done down the road, but alas it was not in the cards this weekend.