06/23/2014
I've never seen it before. The amazing happened.
About two hours before Kevin Streelman's final hole birdie dropped at the Travelers Championship, he was trying to distract himself from thoughts ahead to a fishing trip and looking at a top-20 finish. What happened after the re-focus may be the most memorable finish to a golf tournament I've ever seen.
Streelman got off to a pedestrian start (+2 through 7) before a birdie at the 9th turned him in 36. At that point, two pars on 10 & 11 brought him to the 12th hole needing fireworks to lock a top-10 in Connecticut. What came, was a zone that Streelman tried explaining after the round. A zone where he went birdie, birdie, birdie, birdie, birdie, birdie, birdie.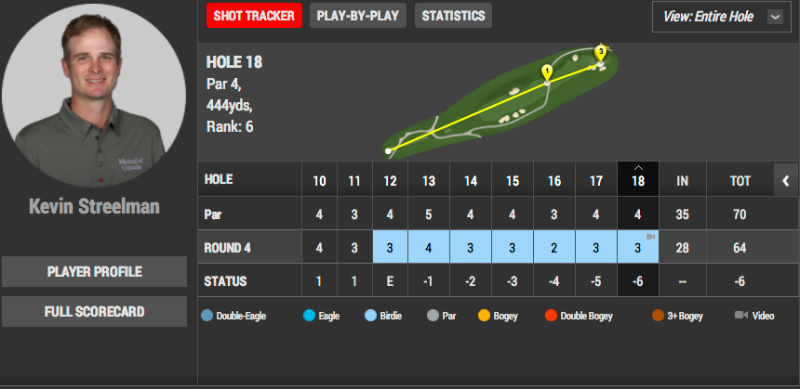 "When you're in the zone like that, when athletes talk about being in the zone, everything is really slow, and it's really clear and concise, and it's very vivid," said Streelman. "The lines are easy to see. The hole seems to appear bigger. It's almost to a point it doesn't matter how you read the putts because you just know they're going in before you hit them."
Streelman had reeled off 7 straight birdies, ending his round on the longest birdie streak in PGA Tour history to finish a round. He had the lead and was now able to sit, watch and spend time with his daughter– who is the bundle of blessings he credits with his new life perspective.
The cast of K.J. Choi, Sergio Garcia and Aaron Baddeley had chances coming in to make birdies and match, but none could catch the number posted by Streelman– who also won in Tampa last year. Streelman was again, a PGA Tour champion.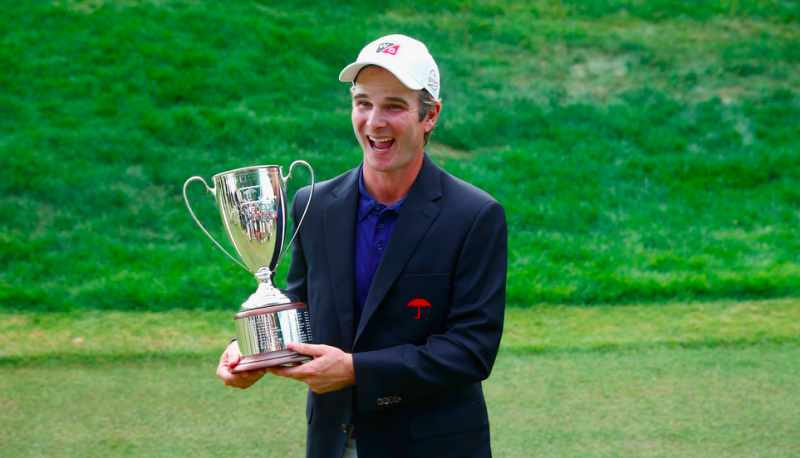 It always strikes me the fashion in which the amazing happens in golf. Look at the cast of names who've fired 59's in PGA Tour events. Besides Duval, none were atop the game at any point in their career. Hole-outs, amazing double eagles and pitch-ins all seem to happen less to the household names. Perhaps its the law of averages coming to fruition, but Streelman's amazing feat is something we feel we'd seen from Tiger, Phil, Rory…someone. But Kevin Streelman may be the most normal looking guy on Tour. And what he did to finish out the 2014 Travelers was anything but normal.
---
Streelman's 7th Straight Birdie:

---
---