03/17/2014
Scroll through the list of past Bay Hill champions by eliminating the name Tiger Woods and it would appear the tournament has been played on a limited basis throughout the decade. Tiger has owned this event. His eight victories give new definition to the word dominance. Dynasties in other sports look slender in stature when stacked against Tiger's record at Arnie's place.
And Arnie's place it is. When the world's best fly to Orlando for this week's Bay Hill, more is on their mind than the state of their iron play or the condition of their putting stroke. They come with ulterior motives– the main of which, is to impress the man affectionately known as "The King" with their play.
The media's focus this week will remain fixated on the injured Tiger Woods and his top-10 drought. They will talk about Arnold Palmer and Bay Hill Invitational pasts will be highlighted. World amateur #1 and Northwestern dropout Matthew Fitzpatrick will be in the field per invitation, as well.
But the purpose of this article is to give golf fans some players to watch.
Our Bay Hill Preview (I was on point last week with my triple-D threat: Dufner T14, Donald T4, DeLaet T8):
---
Contenders
Matt Every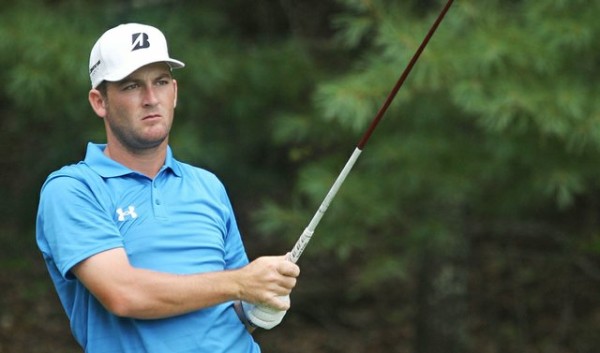 Not one of my favorite personalities on Tour, I can't deny my hunch for Every this week at Bay Hill. Over the course of the past three weeks, Every has registered sneaky top-25 finishes in each, posting top-10s at the Northern Trust and Valspar. No scores higher than 73 in the past month and a half, Every comes into Bay Hill possessing the type of form which indicates another strong finish.
Last spring, Every was playing some sloppy golf before and after his stop at Arnie's event. Three missed cuts prior to the event was followed by three more events where he didn't record a 72-hole score, but his time at Bay Hill yielded a T34. In 2012, Every finished T24.
Now he really peeved me off last year before the Masters, but this week I believe Every will have a solid finish at Bay Hill.
---
Gonzalo Fernandez-Castano
Almost went with Luke Donald for a third straight week, but deferred for the Spaniard. Now GFC hasn't played this much event at all, in fact, he's only played here once. His average finish? T3– a finish which came last spring.
His -8 finish was overshadowed by the 8th Bay Hill win by Tiger Woods, but was nonetheless impressive. He doesn't have a single high finish yet in 2014, but his 4 straight cuts made points to the up-trend in his golf game. I say the breakout of his brief spring thus far comes at Arnie's place.
A top-10 for Gonzalo.
---
Winner
Bubba Watson
Is it even possible? Does Bubba have two wins in a month in him? My answer: yes.
So he obviously has his multifaceted game sharp, evidenced by 4 consecutive top-10s and 6 top-10s in his past 7 events. His track record at Arnie's place is strong as well, with his past two visits yielding top-15 finishes. If not for a final round 78 in 2011, he would have elevated his name to the top of the leaderboard again.
Bubba's win at the Masters was a breakthrough, but it was a breakthrough in a sense of popularity and superstardom on Tour. It won't be until he wins consistently on Tour where his next breakthrough will come. Golf is a "what have you done for me lately" sport. When Bubba didn't win for over a year, skeptics began calling for him. He's turned it on in 2014 and I see him with his foot stuck firmly to the gas this week.
And he'll ride that lead foot to a win this week.
Troy Klongerbo