03/04/2014
Last week's Honda Classic was the first event of the Florida swing. Folks, we're going to be in Florida for a while. This week, the top-50 players in the world are slated to play the new Blue Monster at Trump National Doral for the WGC-Cadillac Championship.
With course renovations spearheaded by Donald Trump and 2016 Rio de Janeiro Olympic course designer Gil Hanse, rumors leaking from the insiders are telling us the course looks nothing like the old course. Gil Hanse himself was quoted saying, "It's a completely different golf course."
For an extremely interesting hole-by-hole analysis by Hanse, click here.
Different course, yes. Tiger Woods back ailment, yes. Rory bounce back,  yes. We have those storylines, but now we need some picks. Last week's picks weren't great (Rickie Fowler's T24 highlighted MC's by both Billy Horschel and Charl Schwartzel), and I apologize for that.
Let's get off the "schneid" and give you some great picks this week:
---
Contenders
Steve Stricker
If you spend your weekends scouring leaderboards for the Wisconsinite during the months of January and February, your efforts will be shortchanged. The semi-retired Stricker doesn't play much any more. The man has one competitive round under his belt in 2014, losing in the first round of the Accenture Match Play to George Coetzee. Now you're asking–he doesn't play, he's old, he's semi-retired–how the hell is he going to compete this week?
My reason, his track record. Steve's track record at this event is great. Sure, the hole designs are different and people are saying it's going to be hard to completely re-learn a golf course, but I can't eliminate the "vibes" he has from coming to Doral. His finishes since 2008: T6, T13, T16, T18, T8, 2. Nothing outside the top 18 since 2007. Incredible track record. Last season, the man was one of the few even close to Tiger, finishing 17-under par for the weekend.
By the way, last season he only played the Match Play before heading to Doral, as well.
Stricker has proven that time off–for him anyways–leads to good golf. Expect some strong play from Strick this week.
---
Luke Donald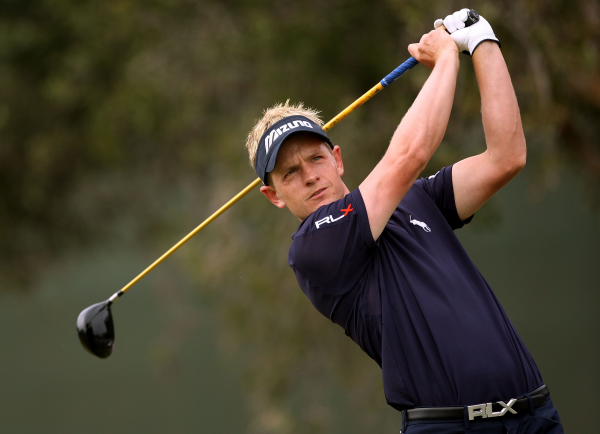 If we take out his performance here in 2013, Luke's liked playing in Miami. 2011 and 2012 witnessed back-to-back T6s for the Englishman and last week's Honda Classic saw Luke finish in a T8. His putter seemed to have arrive last week, making a boatload of putts on his way to finishing 3rd in strokes gained putting for the week.
His 3rd round at PGA National was bogey-free. Luke's 2013 wasn't a bad season, but something about a 55th place finish in the FedEx Cup Standings doesn't ring well from a former world #1. Luke will sneak another quiet, back door top 10 this week.
---
Winner
Sergio Garcia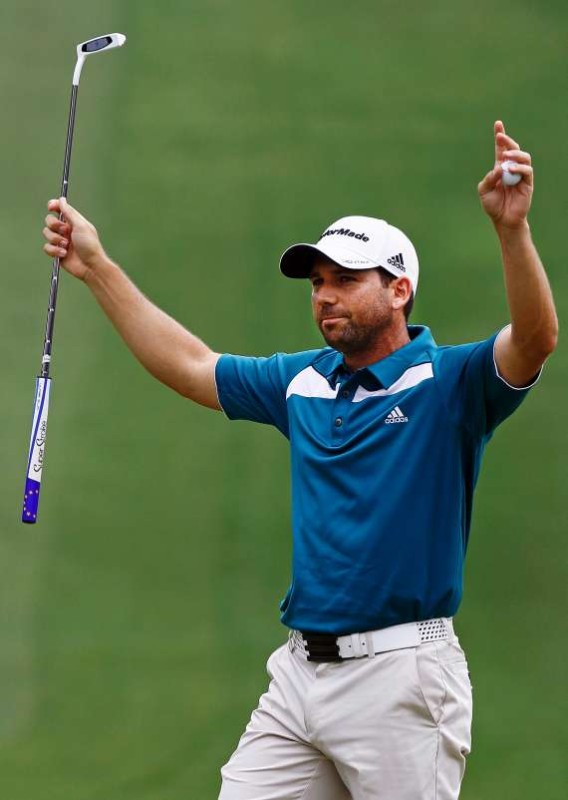 It's hard to find any players in the world playing quite as well as Sergio has played thus over the past few months worldwide. In his last 2 starts, he's locked top 10s. Going back to 2013, a 63 at the CIMB gave him another high finish, a solo 4th. The NedBank Challenge in December saw Sergio finish in another solo spot, this time a solo 2nd. In fact, 8 of his last 11 starts have found himself inside the top-10.
Pretty good golf from Sergio lately…wait, oh yeah, he also won a tournament. A few, in fact. A touch more than one month ago, Sergio prevailed at the CommercialBank Qatar Masters with scores of 71, 67, 69, 65. Tack that onto his win in Thailand and Sergio's winning all over the world.
Sergio puts it together this week and captures his first PGA Tour event since the 2012 Wyndham Championship.
And our staff writer Levi Smith can unveil a smile….
Troy Klongerbo
---