Power Clinic Golf Review: Is Traditional Golf Instruction Failing You?
Power Clinic Golf: Swing Faster, Hit Farther, and Finally Ditch the Advice That's Killing Your Game
If you're wondering if Todd Kolb's FREE Power Clinic Golf is right for you, consider:
Are you dying to get more power and distance?
Do you follow popular golf tips to the letter and see zero results?
Are you haunted by a nagging feeling that golf should be more fun than it actually is?
Do you sometimes think your best golfing days are behind you?
A yes to any one of those questions is a strong indicator that Power Clinic Golf could transform your game in meaningful ways.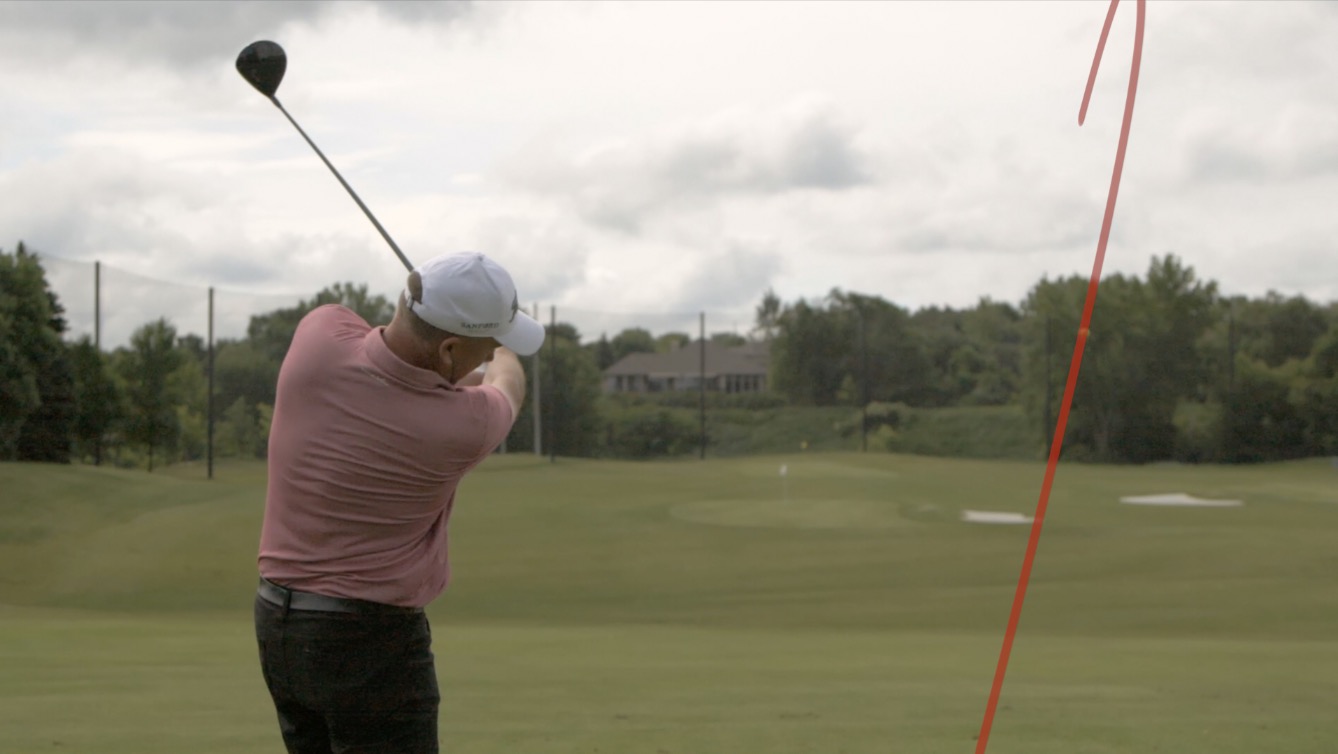 The Power Clinic is a FREE mini clinic offered by PGA Teaching Professional Todd Kolb of USGolfTV and Sanford POWER Golf academy. This six-part video series presents one very compelling argument:
You can hit a par five in two. And you can experience the thrill of an eagle putt.
But if you are an average golfer, you cannot do these things using traditional golf instruction.
Traditional instruction, Kolb argues, assumes the golfer is in peak physical condition. In other words, the advice works well for strong athletes and young bucks, or golfers who can get to the range and work on their games for hours on end. But for the average golfer just looking to enjoy a weekend round? Well, the standard golf tips just don't cut it.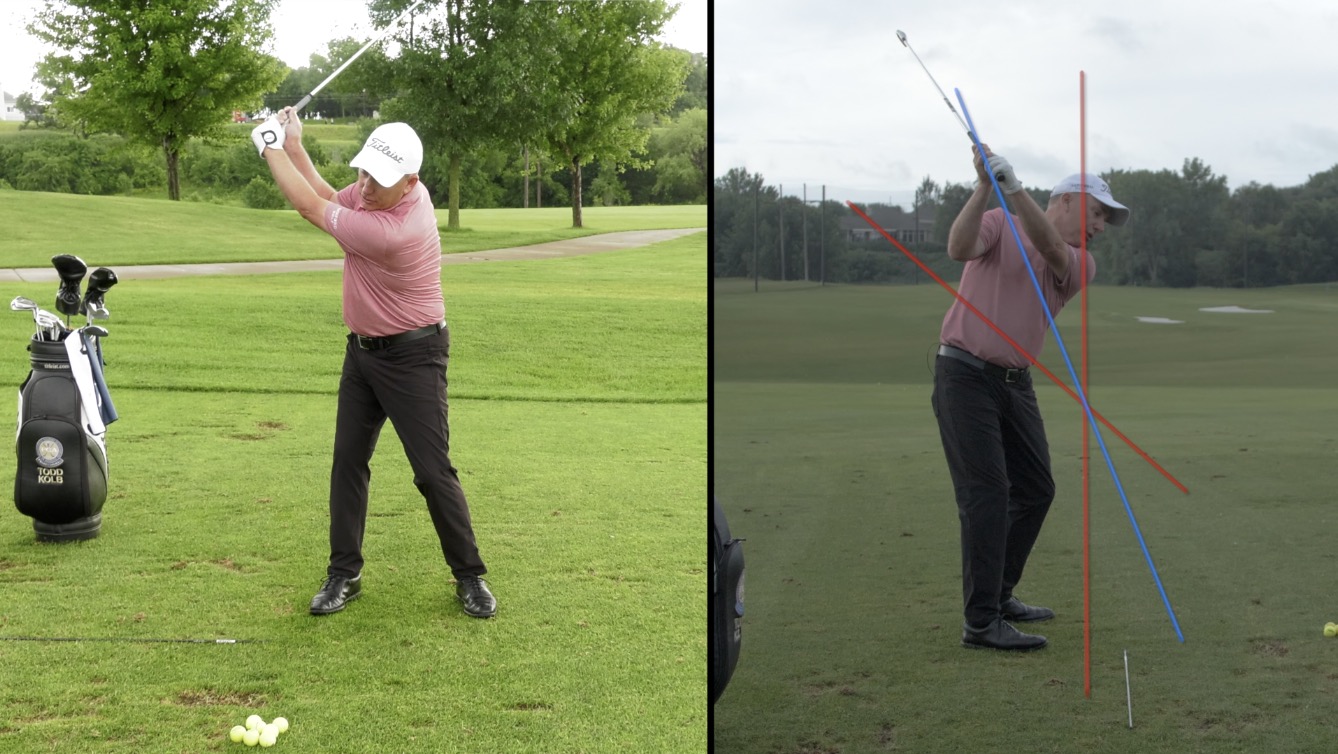 Power Clinic Golf offers an alternative. Kolb's instruction is easy to follow and doesn't require you to veer too far away from your long established habits. Best of all, you risk absolutely nothing by trying this series because it doesn't cost a dime.
Still need more information? Here's a clear-cut breakdown of everything you can expect from Power Clinic Golf.
What is Power Clinic Golf?
The Power Clinic is a short, six-part series that zeroes in on the moves that are killing your game. But Todd Kolb isn't just here to tell you what you're doing wrong. He shows you never-before-seen techniques for making it right.
In this mini-clinic, Kolb identifies three "Death Moves" that destroy your speed and distance. He also introduces the new Vertical Line Swing approach, specifically designed to work with the capabilities of the average golfer.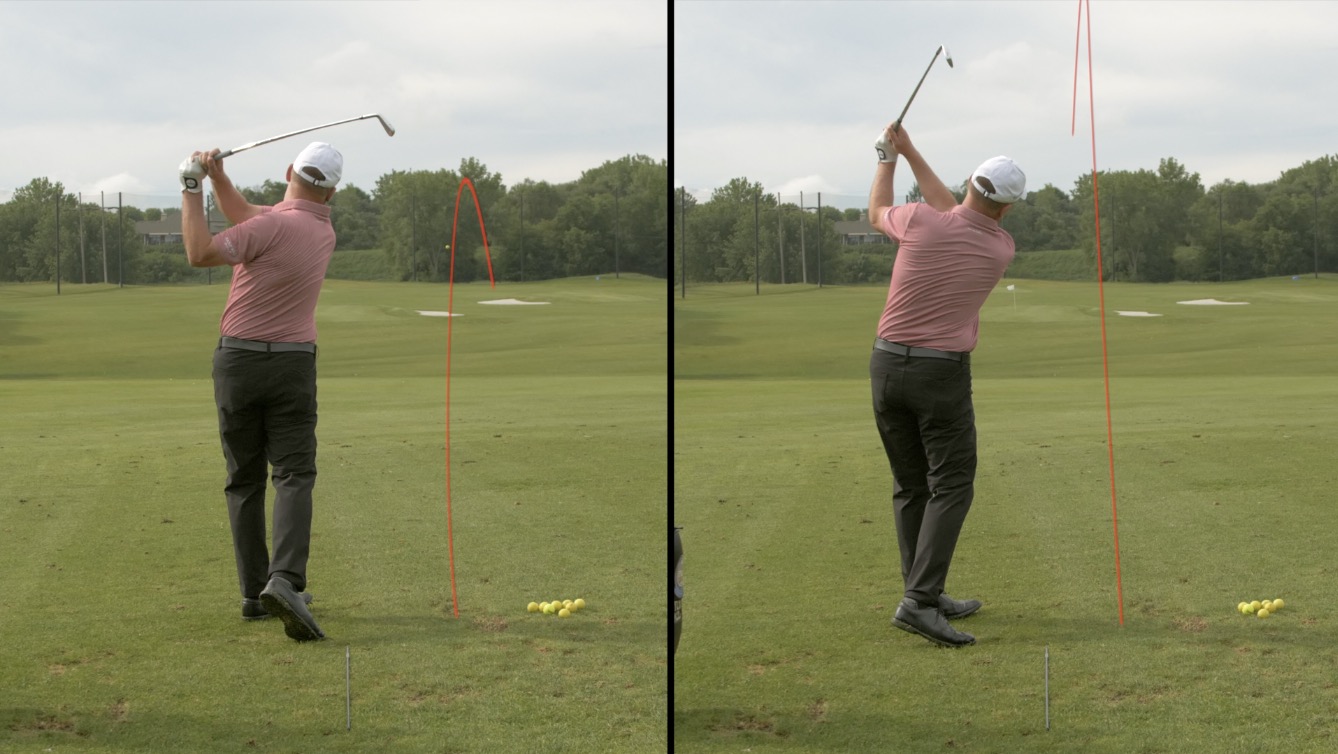 The goal behind each tip is straightforward and simple:
More power. Better speed. Longer distance.
How is Power Clinic Golf Different from Traditional Instruction?
Most tips you learn from a golf instructor or magazine articles are based on a best-case scenario. This advice is often the same wisdom used by professional golfers. At the very least, traditional instruction assumes the golfer is young and flexible.
But many of us are not playing golf at a professional level. And there's no denying that those body turns get a little smaller and even more painful as the years slip past us. It's no wonder that the golf tips that work for PGA players fail weekend golfers.
Consider the well-known tip to get your hands low and deep on the takeaway. Unless you can still twist your body like an 18-year-old, this advice is probably preventing you from getting enough length in your golf swing.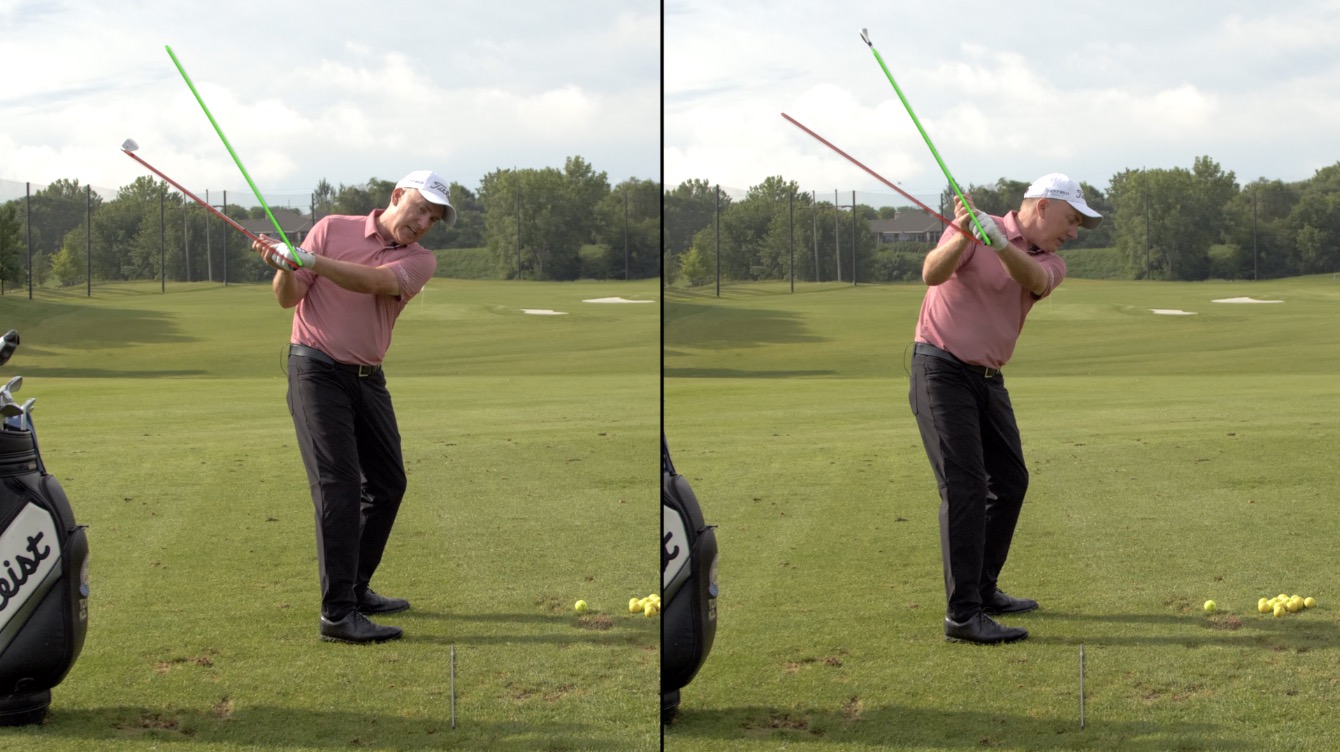 Or what about that well-meaning instructor who advised you to get more shoulder turn? Solid tip. But odds are, you can't get the turn you need without killing your back . . . not anymore.
In Power Clinic Golf, Todd Kolb shows you a unique method for getting full turn in your shoulders and better distance with your swing . . . without the aches and pains.
He also offers an alternative tip for getting your hands deep on the takeaway. And you can look forward to discovering his Vertical Line Swing approach. This is a strategy that vastly improves your impact position for better contact and greater distance.
You will not find these tips anywhere else.
Who is the Instructor?
If you follow USGolfTV regularly, you already know Todd Kolb. He's the PGA Teaching Professional you see in most of our instructional videos. Kolb is the Director of Golf for USGolfTV and Sanford POWER Golf Academy.
For those who are not familiar with his insightful and accessible instruction, here are a few more reasons you can trust his guidance:
Todd is a three-time PGA Teacher of the Year.
He has been named a Golf Digest Top Instructor three times.
He is an LPGA Major Champion Coach.
His experience as a golf instructor spans nearly three decades.
Perhaps most importantly, Kolb has worked with golfers at all levels, from beginners to touring professionals. He understands the unique strengths and challenges that come with each tier of experience and each phase of life.
In other words, he knows how to tailor instruction to fit the golfer.
Who is Power Clinic Golf For?
Every golfer stands to benefit from this free clinic. The instruction you receive is exclusive to Power Clinic Golf, which means you will not find this advice anywhere else.
That said, the golfers who have the most to gain are those who have not been able to make traditional instruction work for them.
It could be that you've lost some range of motion. You don't have the strength you used to have. Or something just isn't clicking, even after you've followed every tip tossed your way.
This clinic is designed to demonstrate how surprisingly easy it is to add power and distance to your golf game. Take it from Jay Nelson (40), who tried Power Clinic Golf for himself.
"You're still using your original swing, you haven't changed anything there; just the way you're standing, and I added nearly 30 yards."
You don't have to be super serious about golf or committed to a daily practice routine. If you're a casual golfer, this series was made with you in mind.
How Can I Access This Series?
The Power Clinic is completely free and easy to get your hands on. Just follow this link, enter your email address, and you'll have access instantly.
Have You Tried Power Clinic Golf?
Let your fellow golfers know what you thought! Share your insights in the comments. Your feedback may help other players decide if this series is right for them.
You can also find free, in-depth golf tips at GreatGolfTipsNow.com. This golf instruction costs nothing and is packed with detailed advice to help you play better golf!