Absolute Distance Killers for Older Golfers
Can Older Golfers Still Pick Up Distance? Find Out Why Your Age is Killing Your Golf Game and How You Can Get Back in Control.
Older golfers know how it goes. There comes a point when adding more years to your life means adding more strokes to your scorecard. And yet, we all know that one golfer who only seems to get more distance as they get older. What's that about? How do they do it?
It all comes down to clubhead speed. While age can certainly slow you down, some golfers know the tricks and techniques to work around their physical limitations. And if they can do it, you can do it.
I'm going to teach you
Why you keep losing distance as you get older
What you can do to work with the body you have now instead of fighting against it
A few key tips and drills for increasing speed in your golf swing even as you age
Put these ideas into practice, and you'll start seeing shots you didn't even think were possible at this phase of life.
Why You Lose Distance as You Age
Before we dive into the exercises and drills that will help you pick up clubhead speed, let's clarify the problems we're trying to fix. What are some common distance killers for older golfers?
First, a lot of senior golfers struggle with balance. Do you ever feel like you might fall over as you swing back and through? Even if you haven't noticed it, you may still unknowingly struggle with balance. As you age, you feel less stable in your golf swing. And when the body feels less stable, it instinctually slows its motion. This results in a slower clubhead speed.
There's also the aggravating truth that we all simply lose strength as we get older. Without the power of your youth, it's hard to generate speed.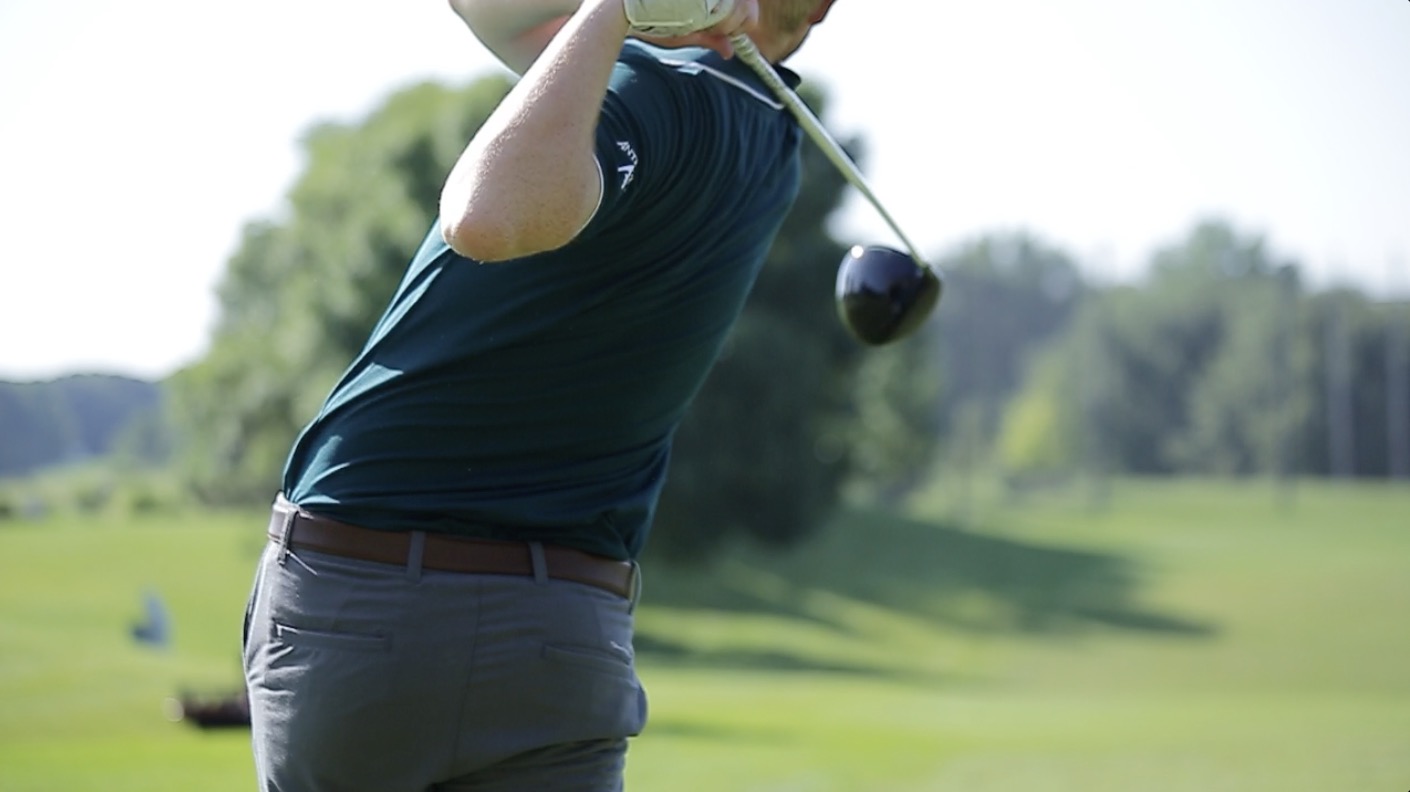 Finally, the aging process brings with it a gradual loss of flexibility. And stiff movements can severely limit your ability to build momentum in your swing motion.
You see, the golf swing is a sequence of smaller motions that work together to generate speed. An easy rotation in your hips supports good rotation in your upper body, which then allows your arms to get a longer swing.
The result is speed. And when your range of motion decreases for any part of your swing, it holds back the entire sequence.
So that's the bad news. Here's the good news.
How to Stop Losing Distance
In a moment, I'll share some great exercises that will help you actively increase your swing speed and driving distance. First, here are some extremely simple changes you can make today to work with your body instead of against it.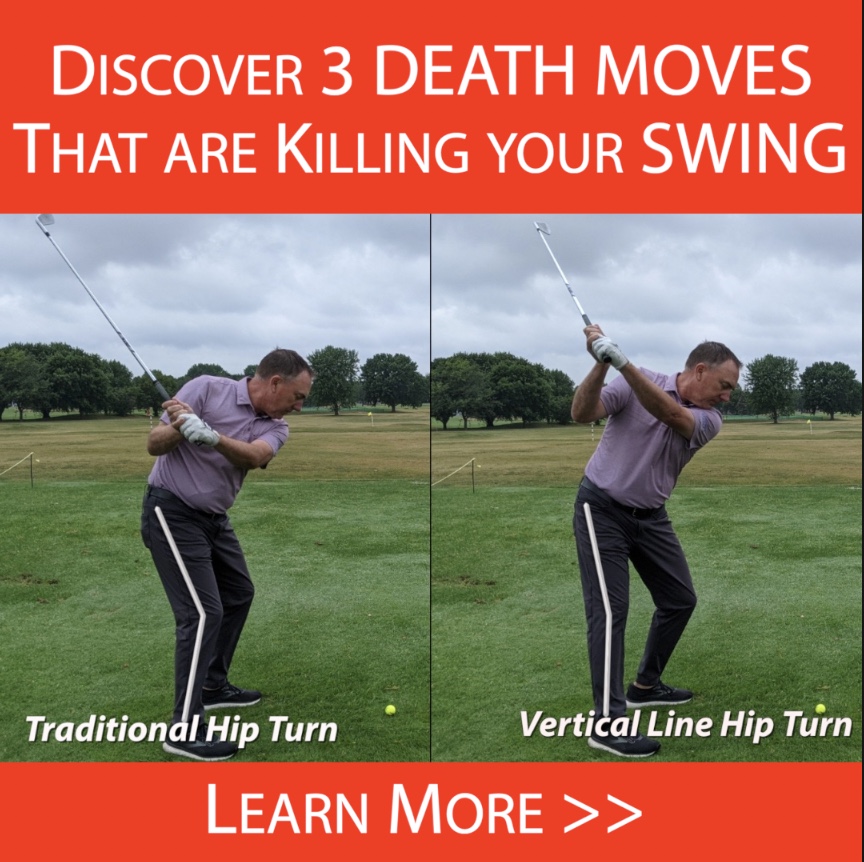 Try these simple adjustments and let us know if they helped your game.
Update Your Equipment
This is the easiest and most obvious tip I have for you. Older golfers and young golfers alike tend to look at their equipment first when it comes to improving their game. We're all constantly on the lookout for that incredible new driver that's going to help us increase distance and play better golf.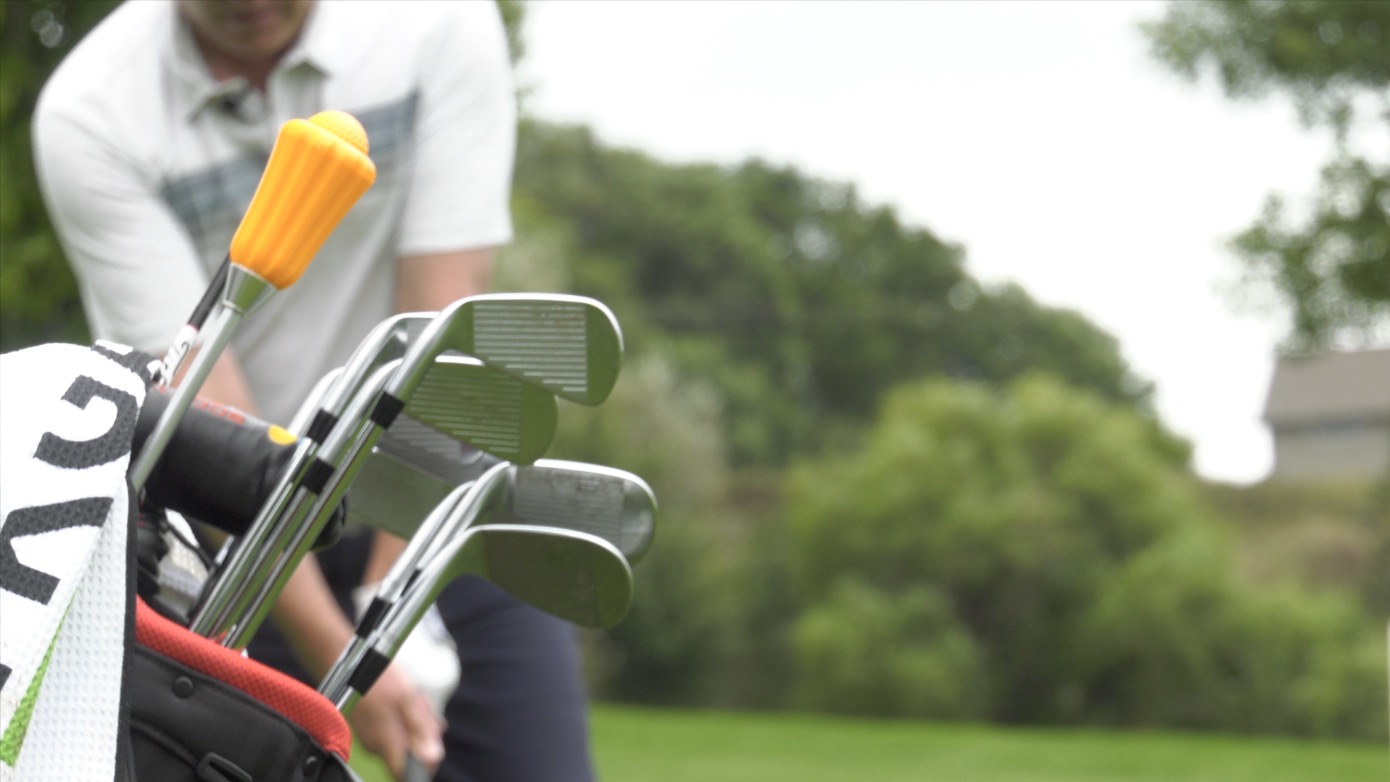 Even so, it's easy to get used to an old routine and get attached to the gear that made a huge difference for our game fifteen years ago. Take a look at everything you use on the golf course, from your golf gloves to your six iron. When did you buy each item? If your driver is twenty years old, well . . . that's a driver that was fitted for a golfer twenty years younger than you. It's time to update.
To get the most out of your golf swing, you need equipment built for your swing speed, skill set, and age. Senior golfers benefit from a lighter golf club with a more flexible shaft. An upgrade like that immediate helps you generate more speed and pick up extra distance.
I'd also recommend using your hybrid more frequently. If you don't have a hybrid in your bag, add one. Hybrids are way easier to hit than your 3-iron and 4-iron. You may even prefer a hybrid to your 5-iron.
Adjust Your Golf Setup
A few adjustments to your setup can also make a world of difference in your golf swing. There's a lot working against you when you step up to the tee, from loss of mobility to loss of your fast twitch muscles. These quick changes help you find more stability and more motion in your body.
#1: Change the position of your feet.
If you typically take your golf setup with your toes pointed straight ahead, think about flaring them instead. Rotate each foot out about 25-30 degrees.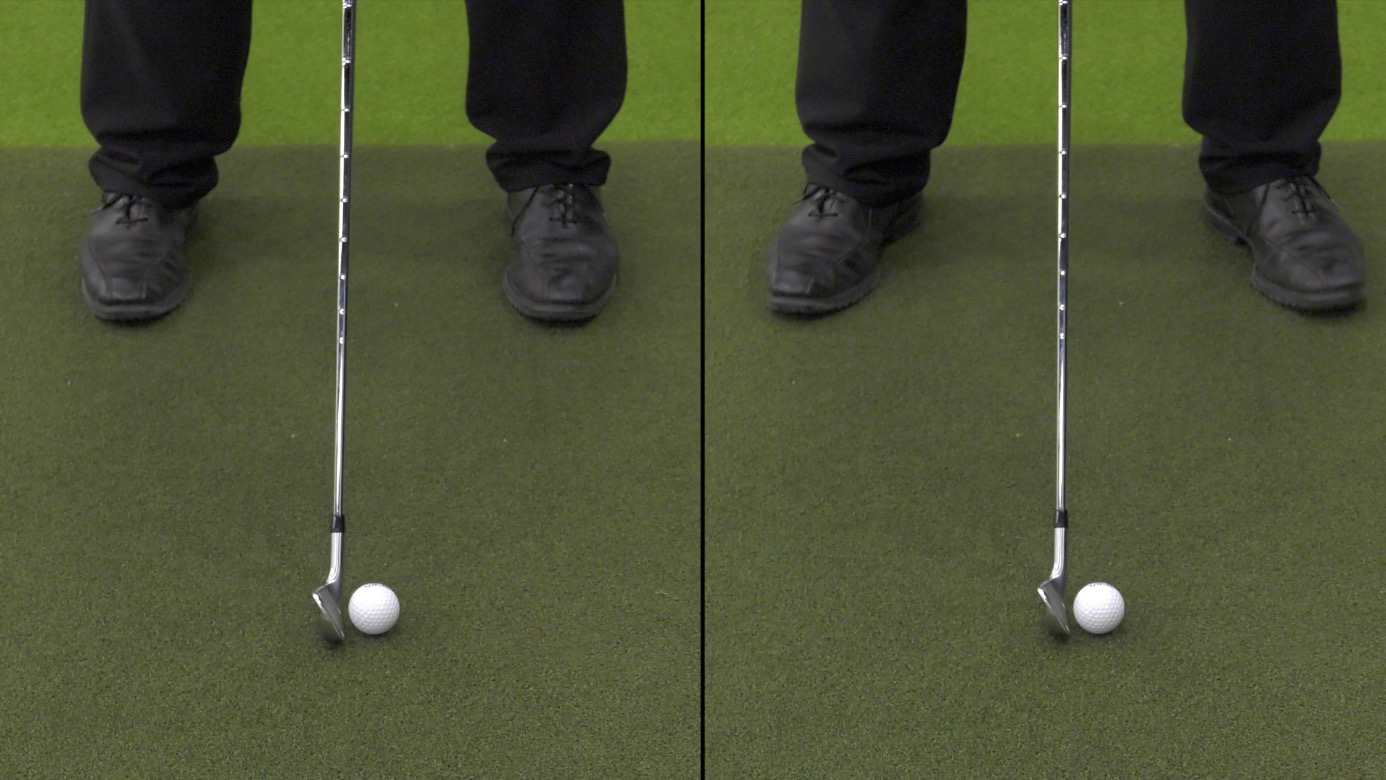 This simple move helps you get more rotation in the hips. Think about that sequence of motion. More rotation in the hips means more rotation in the chest. This allows the arms to travel farther, which allows the clubhead to travel farther, which means you get a longer swing. A longer swing means more speed, and we know more speed means more distance.
#2: Tilt your upper body when you use your driver.
As I've mentioned before, you want to hit up on the golf ball for those shots off the tee. That upward motion helps you decrease spin, increase launch, and get better distance.
To get the correct upper body tilt, start by bumping your lead hip towards the target. Then, tilt your shoulders away from the target. Your lead shoulder should be higher than your trail shoulder. Now you're in a great position to hit up on the ball.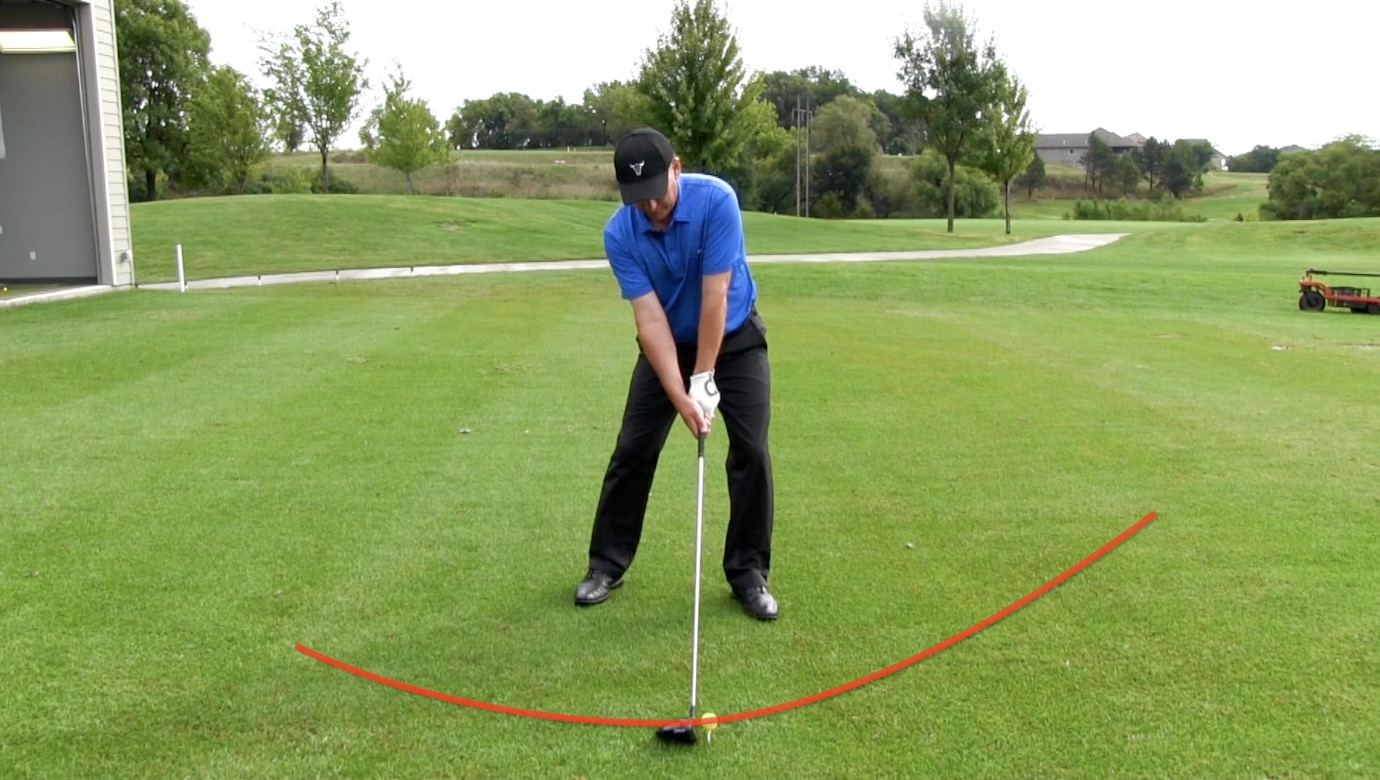 #3: Widen your stance at setup.
This helps address the balance issue that plagues many older golfers. When you don't feel steady, you naturally protect yourself by moving slower. A wide golf stance provides a more stable base, so you can still make a powerful swing motion without fear of losing balance.
These simple changes help you limit the amount of speed and distance you lose due to age. Now, let's talk about what you can do to actively increase speed . . . and become that older golfer who just keeps getting better with time.
Exercises to Increase Your Distance
Older golfers have countless options for improving mobility, gaining strength, and recovering balance. The exercises I'm about to share with you only scratch the surface. However, these are among the best drills I know for senior golfers.
But the important thing is to take your time as you practice picking up swing speed. Listen to your body and challenge yourself without pushing yourself.
Mobility Exercise for Older Golfers
I love this simple exercise for improving strength and flexibility. It puts a little pressure knees, however, so try this one only if it feels safe for you.
Take a kneeling position beside the wall, with the foot closest the wall flat on the ground. Both legs should be bent at a 90-degree angle.
Place a pad or mat under the knee farthest from the wall.
Position a foam roller between the wall and your upright knee. This provides some stability.
Hold your arms straight out in front of you, palms touching.
Rotate your outside arm out away from the wall, opening your upper body and rotating your back towards the wall. Spread your arms as wide as you can.
Rotate back to the original position.
Try a few rotations on one side, then switch to the opposite side. This exercise allows you to test and develop the upper body mobility that helps you pick up speed.
The Feet Together Drill
While flexibility and rotation are key to generating power and speed, you can also increase your distance by putting more focus on your arms. We'll look into this with more detail in a moment, but for now, just know that swinging with your arms is essential for getting distance as an older golfer.
Here's a drill I use to help my senior golfers work on finding more power in the arms.
Take a 6 or 7 iron.
Take your setup with your feet together.
Swing your arms back and through. Don't worry about hitting a ball for now. Just practice that swing motion.
The first few times you do this, you will probably feel your body sway from side to side. That's because this exercise takes away the wide stance you need to create that sense of stability. But as you run this drill, you quickly build up more control in your core and begin to feel centered.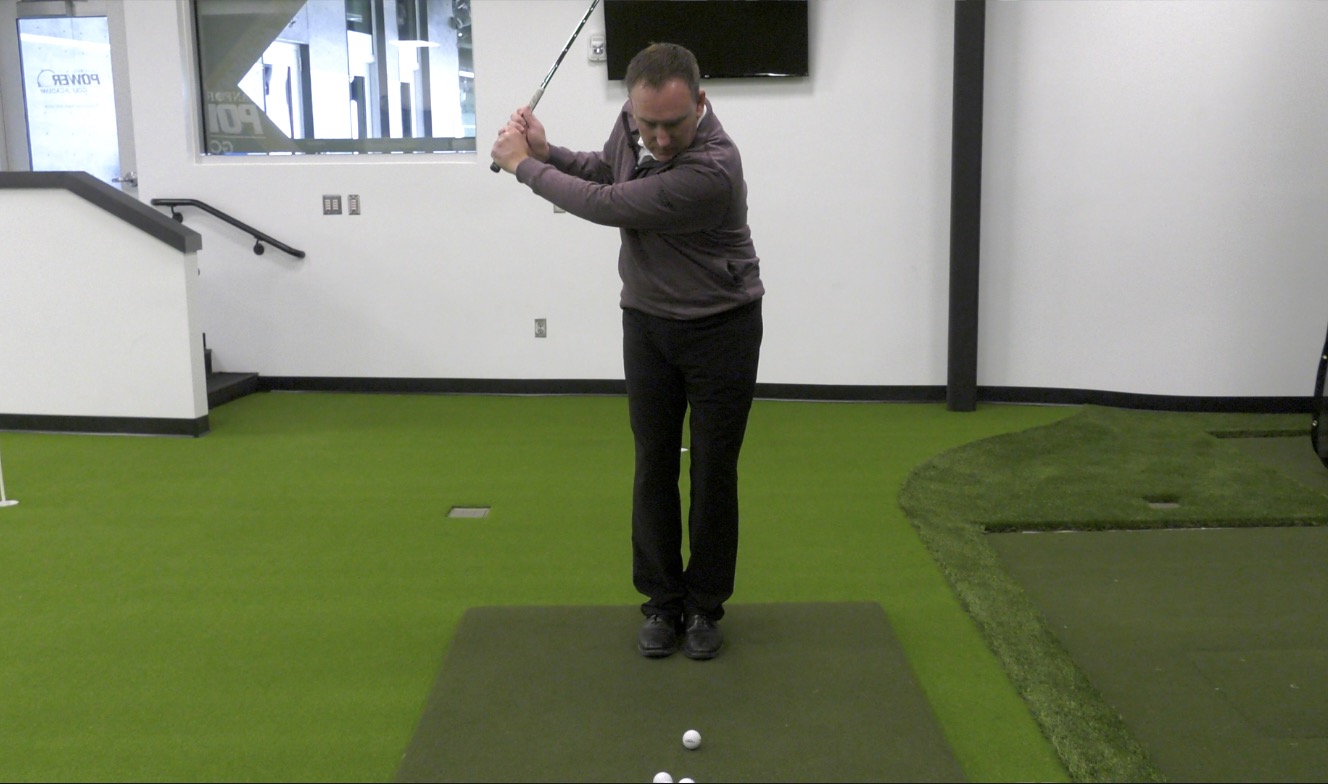 This exercise helps you find power in your arms by limiting how much the rest of your body contributes to your swing. Your hips and upper body cannot rotate very well. You can't build momentum through a dramatic pressure shift in the feet. It's all about the arms.
Try this drill several times without the ball. Then, add the ball and take a few shots with your feet together. Or use this drill as a warm-up before you take your normal setup and make your shot.
The Right Left Drill
This drill is incredibly simple, but it accomplishes so much.
The Right Left Drill helps you find balance, rhythm, and tempo. It also trains your body to naturally shift weight over the course of your swing motion. And if you've been following my articles and videos, you know how important that pressure shift is for increasing speed.
Here's how it works:
Take your setup a little ways back from the ball. You're not going to hit it, yet.
Take your backswing, saying the word "right" as the clubhead swings back over your right shoulder. Make sure you feel pressure shift into your right foot as well. (This is for a right-handed golfer. If you're left-handed, reverse these directions.)
Then as you swing through, say "left." Move pressure to your left foot as the clubhead rises over your left shoulder.
Repeat this rhythm and motion a few times without breaks in between. "Right, left, right, left, right, left."
When you feel the rhythm and weight shift in your body, step forward and take your golf shot.
It's such a simple thing, but it makes all the difference in helping you find rhythm, balance, and speed.
The Circle Drill
This is my favorite drill, but be forewarned: it's also the most challenging. This is a dynamic drill that takes some practice, so don't be discouraged if it seems to difficult at first. Keep at it, and you'll get the hang of it.
Just don't overdo it. The Circle Drill is excellent for developing balance, stability, and arm speed. But it does create a lot of work for your arms, so take your time and don't push it.
I recommend practicing this drill with a 6-iron. This is another drill you can do without a ball.
Take your setup.
Make your backswing.
Make your forward swing.
As you swing through the finish, allow the clubhead to continue its arc, circling the club back in front of you with the clubhead above your head and the shaft perpendicular to the ground.
In order to do this drill, you must have good stability and soft, relaxed arms. You also need control in your core muscles so your body remains stable throughout.
These qualities help you pick up more speed and more driving distance. You may have a hard time with this drill at first, but keep practicing. I promise it'll be worth it.
How to Increase Your Distance as a Senior Golfer
We've looked at the specific exercises you can do to improve your driving distance. Now let's talk about the some essential golf tips that help older golfers pick up more yards.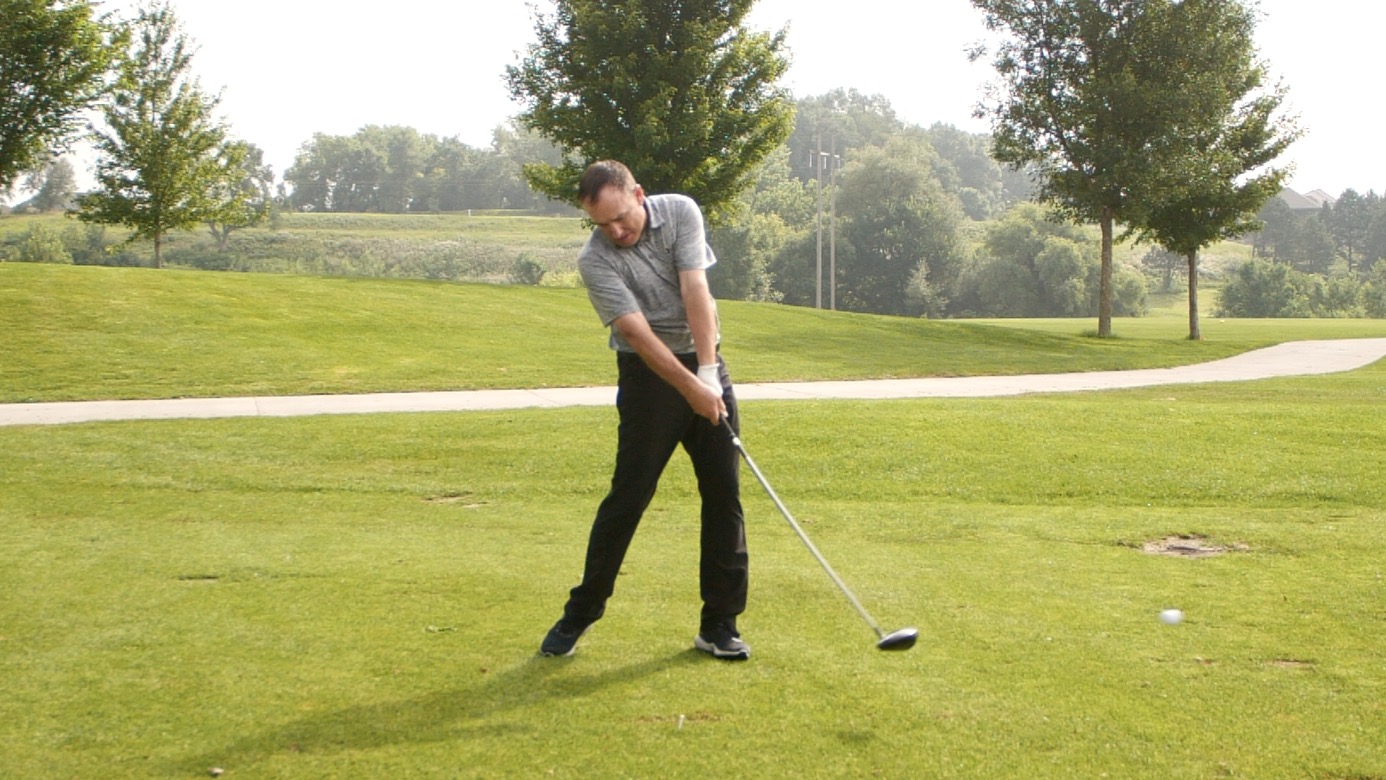 Swing Your Arms
When did you first learn proper swing technique? Were you quite a bit younger than you are now? If so, it may be time for a golf swing intervention.
Your golf swing should evolve with the needs of your body. While you may have enjoyed years of success with a full-body swing, you may not be able to support that same motion now. Swinging with your entire body requires a lot of strength, core control, flexibility, and balance . . . qualities that diminish as we age.
Instead of trying to force a swing style that doesn't work anymore, think about swinging with your arms. You'll find that focusing on the arms helps you maintain balance and still pick up more clubhead speed.
A lighter club shaft can help with this. So can the three drills I mentioned above.
Pressure Shift
This is one of the first things I teach every one of my golfers, regardless of age. When you nail the rhythm and timing of the pressure shift in your feet, you build momentum and generate speed.
You want to start with about 55-60% of your weight on the lead foot. As you take your backswing, shift pressure so that about 60% is in your trail foot. Then, shift the pressure back to your lead foot as you swing through.
It's a small difference, but it pays off big.
More Tips for Golfers of All Ages
I hope this guide answered a lot of your questions about enjoying the game of golf in your senior years. If there's anything I haven't answered, please leave your question in the comments. We also welcome your suggestions, your own golf tips, and even your difference of opinion. Any excuse to talk golf!
For more in-depth golf tips, visit us at GreatGolfTipsNow.com. This new video series is completely free and packed with detailed advice to help you play better golf!