Finally Break 80 in Golf with These 5 Simple Tips
Starting to Think You'll Never Break 80 in Golf? These 5 Easy Tips Will Finally Get You Over That Threshold.
Has it been a lifelong dream of yours to break 80 in golf? For a lot of golfers, breaking 80 is the ultimate goal. We all look at someone shooting in the 70s a little differently than the way we look at a golfer who's stuck in the 90s. And who doesn't want to be one of the players on the receiving end of that admiration?
If you've come close to breaking 80, you're hovering around a threshold that represents a huge accomplishment for a lot of golfers. But if you struggle to cross that threshold, you're probably feeling more frustration than excitement.
I'm going to share 5 tips that will give you the final push you need to reach that lifetime goal, plus one bonus tip to help you get more distance out of your driver. All of these tips are fairly easy to execute with a little practice, and I can almost guarantee there's going to be something in this list you haven't tried already.
Let's get into it.
Tip #1: Get the Right Driver for Distance
When I'm helping a golfer break 90, I encourage them to obsess a little less over distance. While good distance can definitely make a difference for your scores, golfers who are trying to break 90 often have more important challenges to address, like accuracy, control, and course management.
But you've already broken 90. You are a skilled player with a strong command of your golf bag. And if you want to break 80 in golf, you need to make a few birdies. To do that, you need consistently high distances.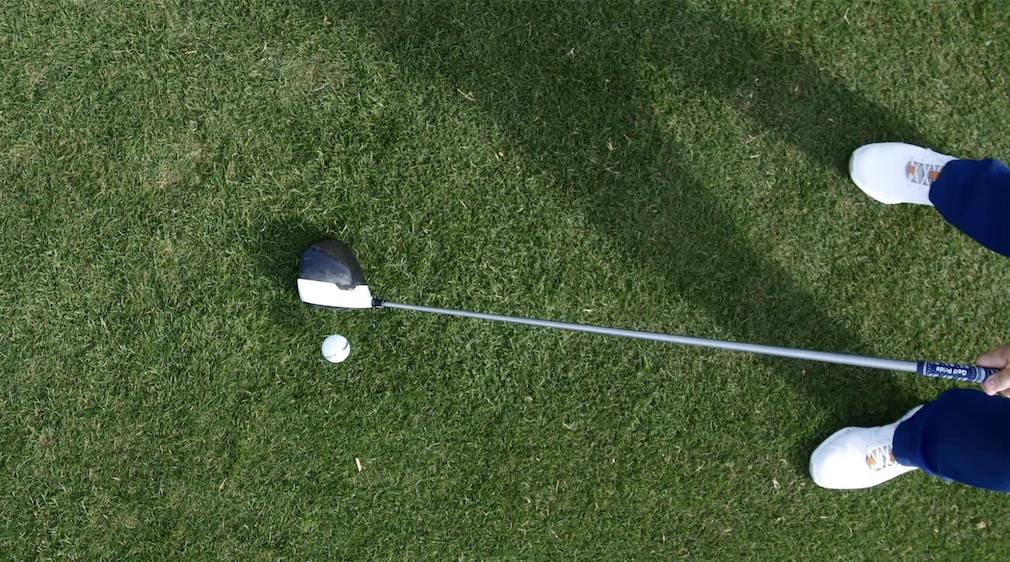 Now, you don't have to hit your driver 300 yards every time, but you should at least be able to get 250 yards if you're male, 200 yards if you're female. Again, if you've got your sights set on getting into the 70s, you probably know how to hit solid drives. In which case, the action step I'd recommend for gaining more distance would be this:
Get fitted for a driver.
Driver technology has really advanced for the last 5-6 years. In fact, drivers may be the one area of club design where we've seen the most progress. A club fitting typically won't cost you any money, and getting the right driver in your hands can help you get distances of the tee you didn't know you were capable of.
Tip #2: Increase Your Knowledge
If you want to break 80 in golf, you should be getting some form of golf instruction. There are a ton of PGA and LPGA professionals who can help you get a better grasp on your golf game and start making some headway towards your goals.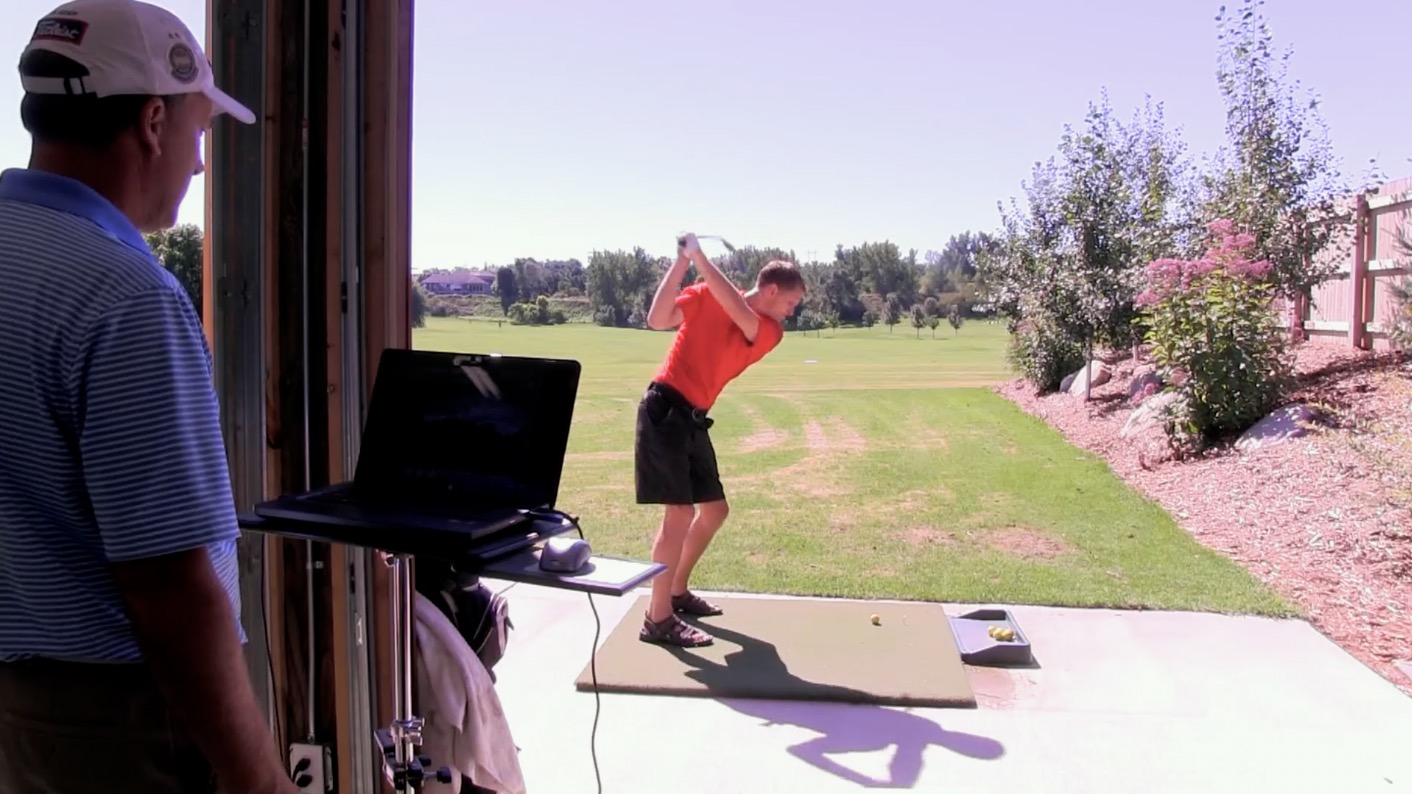 Now, when I talk about gaining more knowledge, I don't only mean in terms of skill. As a PGA golf instructor myself, I can tell you that a few lessons don't just help you golf better, they also help you see your own game more clearly. With the insight of an instructor, you begin to understand your golf swing better and you make some important realizations about your natural ball flight. These details can become game-changers when it comes to navigating the golf course.
Tip #3: Improve Your Short Putting
We all know putting skills are essential to a satisfying round of golf. But if you're trying to get into the 70s, I want you to focus specifically on practicing your short putts.
Why?
Because if you're at the point where you're ready to break 80, I can safely assume two things.
You're a pretty good chipper and your chip shots usually come within five or six feet of the hole.
You're hitting some greens in regulation, and when you're lagging those putts up, a lot of them will be in a 3-4 foot range of the cup.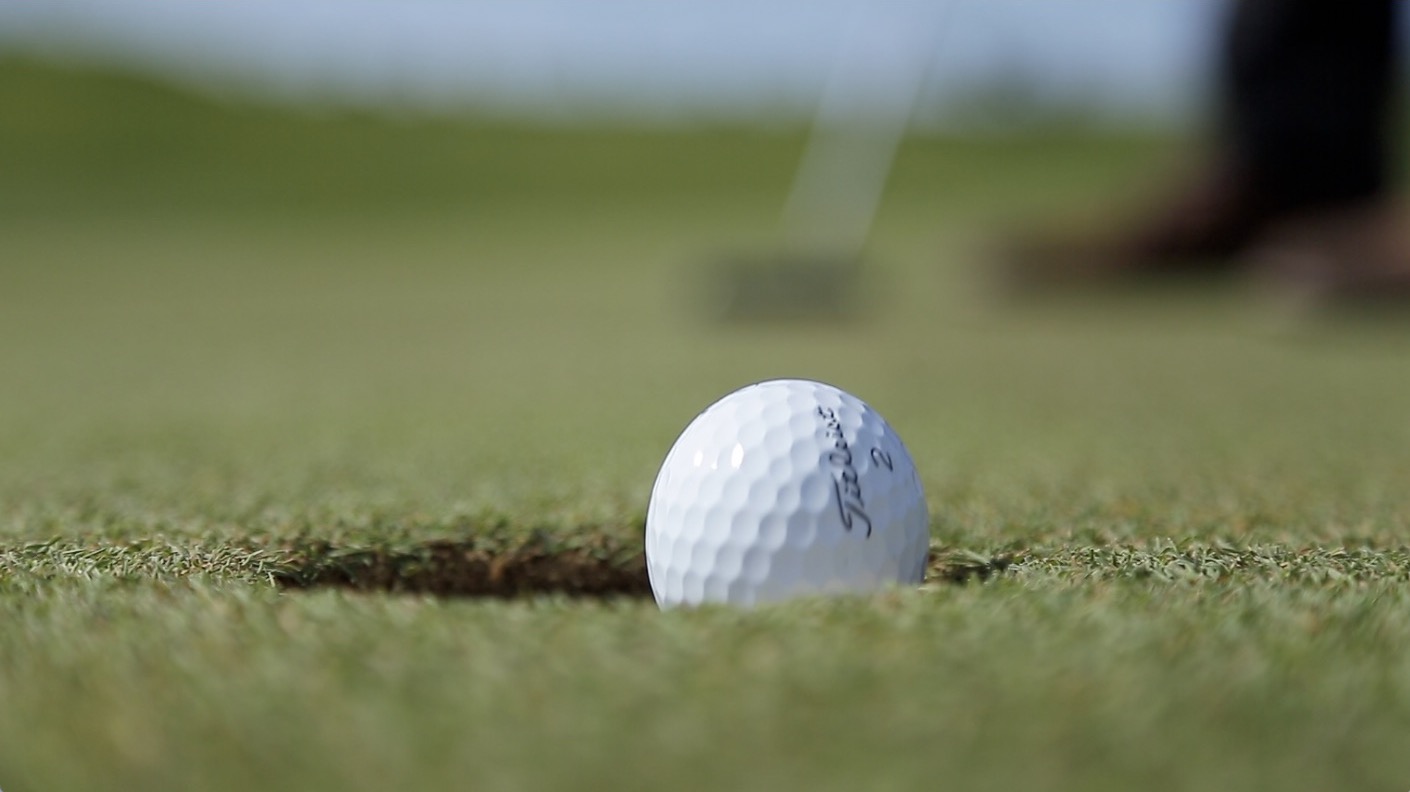 In other words, your ability to make the birdies you need to make will come down to your ability to sink those 3-6 foot putts.
Tip #4: Master Your Scoring Clubs
When I talk about your "scoring clubs," I mean the clubs that are going to help you get the scores you're shooting for at your individual skill level. The scoring clubs for somebody who's trying to break 90 are not the same as the scoring clubs for somebody trying to break 80.
So, if you're hoping to get into the 70s, what are your scoring clubs?
Based on the assumption that you've already taken tip #1—you've got the right driver in your hands and you're getting the distance you need off the tee—your scoring clubs are your wedges.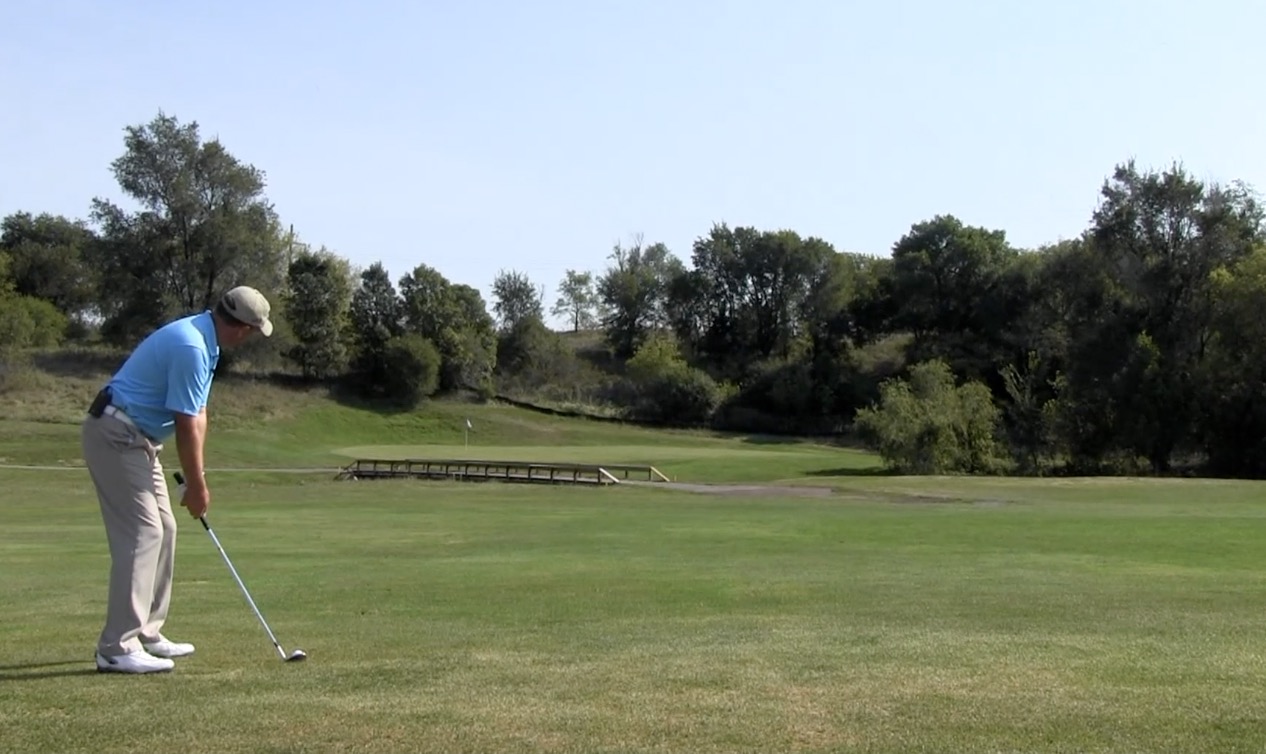 Look at it this way. On a par 5, if your drive is over 250 yards (men) or 200 yards (women) and you hit a solid second shot, then you're going to need a wedge to get onto the green.
Another thing to consider is that most courses have 1-2 holes per 9 that are pretty short. If you're driving the ball the way you should be, you'll be taking out a wedge to get that second shot up onto the green.
You can expect to hit your wedges at least 5 or 6 times for every round of golf. Those wedge shots have to be solid. They have to set you up to make a birdie. The only way to consistently break 80 is to make at least two birdies per round, because you know you're going to make some bogeys.
So take the time to practice and master your wedges.
Tip #5: Play Your Cards Right
This concept is one of my favorite things to talk about as a golf instructor. This is where you get into the strategy of the game.
When I talk about your cards, I'm referring to your skill set. If you followed my advice above and took a few golf lessons, you should have a pretty solid grasp on your individual strengths.
You know what you're good at. You know your natural ball flight. And you know how you swing. These are your cards. And just like in poker, you need to be thoughtful and strategic when it comes to betting on your hand.
Let me illustrate this idea with an example.
Let's say you draw the ball. Every time you step up to the tee, you can pretty much count on hitting a draw. That's your natural ball flight.
You're in a situation where the pin is in the back right corner and there's a deep bunker to the right of that. This is the time to play it safe. You could try to aim directly for the pin, but you know your own ball flight well enough to know the odds of disaster are pretty good if you do that. Instead, you play it safe. You hit the ball in the middle of the green for a two-putt. You make par and move on.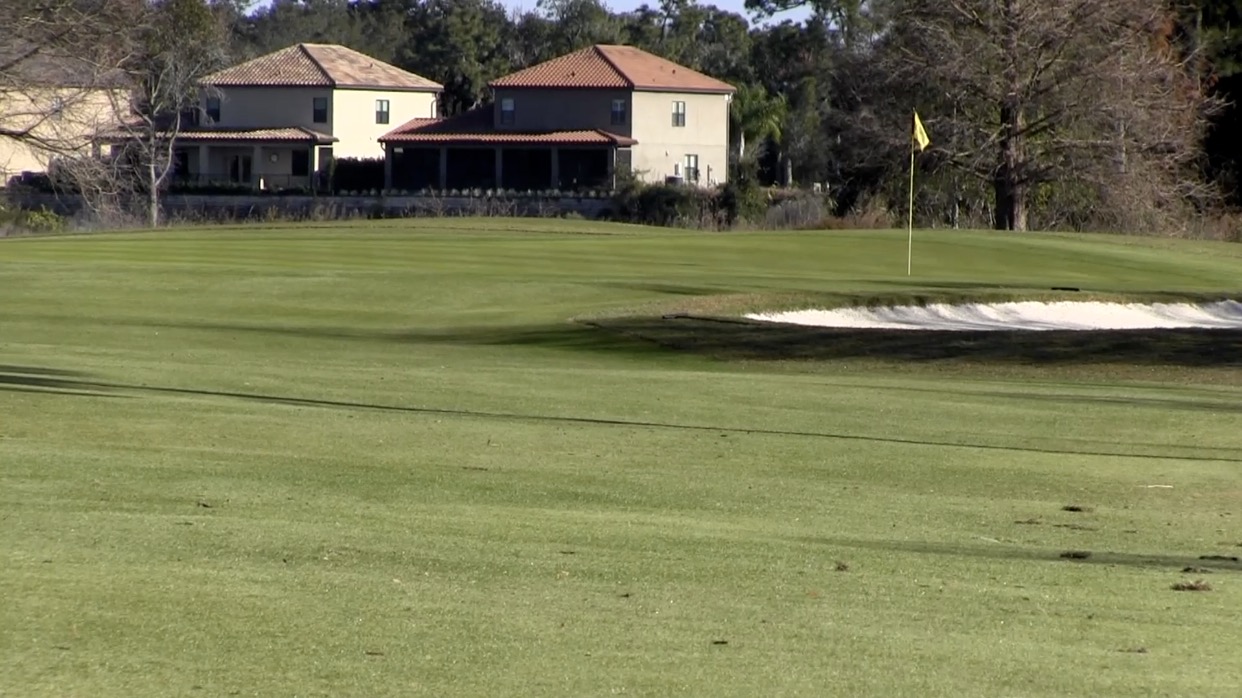 The next pin is in the back left corner. This is when you go all in with your cards. You draw the ball—like you always do—and you give yourself a chance to make a birdie.
Playing your cards is about having the patience to work with what the course offers you. If one hole isn't working to your skill set, don't push it. Play to avoid the bogey rather than chase the birdie. You'll have a chance to do your best work on the next hole.
Bonus Tip: Get More Distance with Your Driver
If you have the perfect driver in your hand and you're still not hitting those target distances we talked about (250 yards for men, 200 yards for women), here are some quick tips to give you that extra push.
I have a few other articles with in-depth information on getting more distance, but for now I'll keep it simple. The next time you step up to the tee, try these three things.
Move the ball forward in your stance. Think of positioning the golf ball directly under the logo on your shirt or just inside the heel of your lead foot.
Tilt your shoulders so the trail shoulder is just a bit lower than the lead shoulder. This helps you hit up on the ball, which decreases spin, increases launch, and gets you more distance.
Aim slightly to the right in order to draw the ball.
If every other part of your game is in place, these small adjustments at the tee can help you finally get the distance you need to break 80 in golf. Trust me, that lifetime goal is closer than you think.
How to Break 80 in Golf: A Checklist
Okay, that was a lot of information, so here's a quick review for the next time you head to the golf course.
Get fitted for a driver to increase your distance to at least 250 yards (200 if you're a woman).
Seek out some form of golf instruction to gain better knowledge about your individual swing and ball flight.
Practice your short putting.
Master your scoring clubs: wedges.
Play your cards right by choosing when to be bold and when to play it safe based on your individual skill set.
And if you need a little more distance off the tee:
Position the ball forward in your stance.
Tilt your shoulders.
Aim right to draw the ball.
Try making these changes, then check back in with us and let us know how it went.
Was This Advice Helpful?
Do these tips make sense to you? Do you have any questions? Are you already shooting in the 70s? Do you have advice of your own to share?
Feel free to join us in the comments and let us know what's on your mind. We always love hearing from you.
And be sure to follow us Facebook, Twitter and Instagram for product reviews, golf tips, and information on new brands. For helpful video tips, subscribe to our YouTube channel!
Also visit us at GreatGolfTipsNow.com for more tricks and insight on all aspects of the game. We're always here to help you play better golf.