2018 Open Championship Preview
The Open Championship 2018 Preview
The 2018 Open Championship returns to Carnoustie Golf Links in Angus, Scotland for the first time since 2007.  It is the eighth time overall that Carnoustie hosts the Open Championship, and was the site of the now famous 1999 Open Championship.
07/16/2018
Setting the Stage
The 2018 Open Championship tees off at Carnoustie Golf Links.  Padraig Harrington won the second of his back-to-back Claret Jugs in 2007, the last time the Open made its way to the Angus, Scotland course.  Harrington bested Sergio Garcia (more on him later) in a playoff at "Carnasty", the affectionate term coined for the arduous test the course presents its participants.  This is one course that calls for some serious Tour Precision.
Greg Norman probably summed up playing the course best.  "Hitting the fairways is like driving the ball through the door of my hotel bedroom."  He won 2 Claret Jugs, so he knows the test the course presents is a strenuous one.  But getting through all 72 holes may not come down to consistent play, but who has that defining Sunday moment.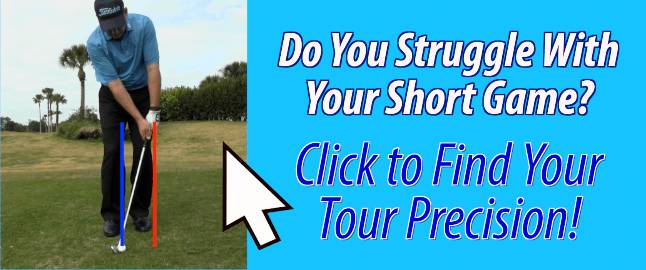 The one Jordan Spieth enjoyed last year, going 5-under par in a 4 hole stretch.  The amazing duel between Phil Mickelson and eventual champion Henrik Stenson in 2016, when it was just two guys playing a round with all the coverage you could want.
"Hitting the fairways is like driving the ball through the door of my hotel bedroom." – Greg Norman, on playing Carnoustie
It also has its share of defining moments for the wrong reasons.  Like Lefty blowing by Lee Westwood in 2013, while Westwood sputtered out of the gates on the final day of play.  Or perhaps you think of belly putter-wielding Adam Scott in 2012 (remember those?).  Scott bogeyed each the final 4 holes en route to a runner-up finish behind Ernie Els.
Or that 1999 Open Championship.  No explanation could sum that one up.
What Are the Odds
Here are the current Vegas odds for the 2018 Open Championship, as of 07/12/2018:
Dustin Johnson 12-1
Rory McIlroy 14-1
Jordan Spieth 16-1
Justin Rose 16-1
Rickie Fowler 18-1
Justin Thomas 18-1
Tommy Fleetwood 18-1
Brooks Koepka 20-1
Jon Rahm 20-1
Tiger Woods 20-1
Jason Day 25-1
Henrik Stenson 25-1
Sergio Garcia 25-1
For the second major in a row, Dustin Johnson sits on top as the odds-on favorite to win the Claret Jug.  In 9 attempts, DJ has 8 cuts made and 3 top-10s to his credit.  Last year, he finished with a disappointing T-54.  He is also coming off a disappointing U.S. Open that saw him pacing the field through 36 holes, only to succumb to the brutal course conditions at Shinnecock on Moving Day.
He still managed a 3rd place finish, but DJ's career is going to be more defined by majors from here.  It seems that Dustin Johnson's success comes from starting strong, rather than coming from behind.  I expect him to contend, but don't expect him to nab his second career major.
Contender
Sergio Garcia (25/1)
The last golfer to hold the dubious "Best golfer to never win a major" title finally came through at the 2017 Masters.  Besting Justin Rose in a playoff to win his first major in 73 (73!) starts, Sergio Garcia shed the stigma of never winning a major, and turned it in for a Green Jacket.
And while Sergio is not too high in the eyes of the oddsmakers, he does have success on his side.  He has 10 top 10s in British Opens, and 2 runner-ups to his name.  Unfortunately, since winning his first major, Garcia has not had a stellar string of majors.  His last 5 finishes are T-21, T-37, and 3 straight Missed Cuts.  I think it's time he gets back on track.
Plus, CBS Sportsline seems to be high on the Spaniard as well.  Their predictive model has pegged 4 of the last 6 major winners going into the weekend, which bodes well for Sergio.  A second major could be likely at the 2018 Open Championship, but ultimately I don't think he gets it done.
Dark Horse
Matt Kuchar (60/1)
Matt Kuchar's golf game is like a fine wine: it ages well.  The 2016 Olympic Bronze medal winner missed cuts in 11 of his first 12 majors from 2002 to 2009.  Then beginning with the Masters in 2010, Kuchar has made 30 of 34 cuts, including 10 top-1o finishes.  In fact, 3 of Matt Kuchar's top-10 finishes came in 2017.  And where was his best finish in a major?  T-2 at the 2017 Open Championship.  Now the 40 year old sets his sights on redemption at the 2018 Open Championship.
Of course, the venue changes from year to year, and 1 of those 4 cuts was at last month's U.S. Open, so stats can be misleading.  But consider this:  8 of the last 11 major winners were first time champions.  2 of the other 3 were Brooks Koepka's back-to-back U.S. Open victories.  The other one was Jordan Spieth killing Kuchar's momentum at last year's Open Championship to win his 3rd major.  So while Matt Kuchar probably won't be hoisting the Claret Jug on Sunday, I'll ask one question.  Why shouldn't he?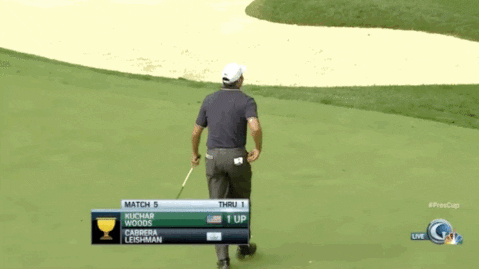 Champion
Tommy Fleetwood (18-1)
Tommy Fleetwood has been coming on strong in the last year.  The 27 year old Englishman followed up a solid T-17 Masters performance with a dazzling final round at the 2018 U.S. Open last month.  Finishing with a 63 on Sunday and tying the low round record at a major, Tommy Fleetwood told the world he was ready for the big stage.  He ended up finishing 2nd behind eventual champion Brooks Koepka, his 2nd straight top-5 at the U.S. Open.
Now he sets his sights on an old familiar Carnoustie, where the course record on Tour is also 63.  Any idea who owns that score?  You guessed it, Tommy Fleetwood.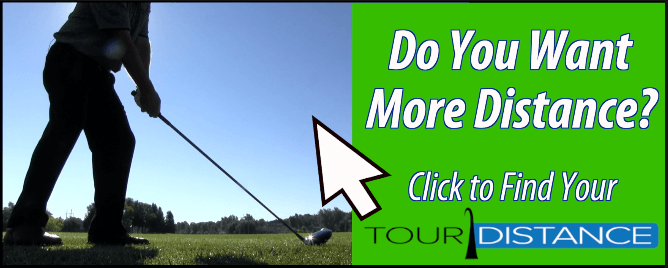 Currently ranked #10 in the world, Fleetwood has 3 wins on the European Tour in the last year and strong finishes in big moments to tell me he is primed for the next step.  Hey, Brooks Koepka was known as an athletic competitor with one PGA Tour win to his name before the 2017 U.S. Open.  His biggest credits were a Waste Management win in 2017 and being a member of the 2016 U.S. Ryder Cup team.  Maybe it's Tommy Fleetwood who takes the Claret Jug and becomes the next young rising star on Tour.
If anything concerns me, it's that Tommy Fleetwood is that his putting has been average.  He currently ranks 79th in Strokes Gained Putting on Tour, which isn't terrible.  But there are a lot of contenders that are much higher on the list than that (Dustin Johnson is 17th; Jason Day is 1st).  Then again, Greg Chalmers is ranked 3rd, so take it with a grain of salt.  I'm still picking him.
So going back to 8 of the last 11 majors being won by first-timers, I think Tommy Fleetwood could add to that growing trend and make it 9 of the last 12.  I like his chances.
If I'm Picking Who I WANT to Win…
Rickie Fowler (18-1)
Rickie Fowler has done everything to win a major.  He just has not won a major.
Rickie has 8 top-5 finishes in majors, including his incredible campaign in 2014, where he finished top-5 in all 4 majors.  He looked ready to get over the proverbial hump when he won the PLAYERS Championship in 2015, and came his closest to the summit in the Masters this past April.  Rickie Fowler finished runner-up to Reed, and was one of the first to congratulate the new Masters Champion.
However, I also picked Fowler to win said Masters, as well as the PGA Championship last summer.  If he is content with finishing in the top 5 again, I'll be happy to pick him.  But methinks he would prefer to win the 2018 Open Championship.  So I'm not picking him.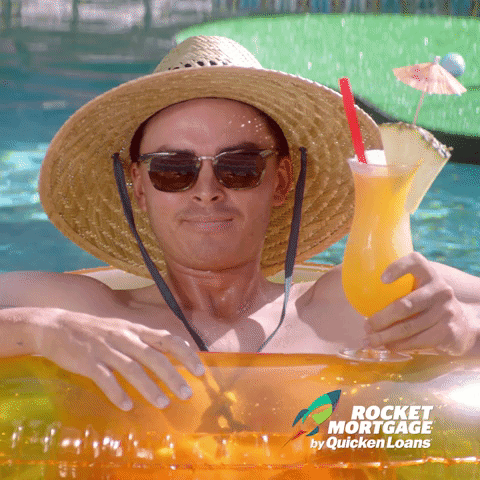 What About Tiger Woods?
It seems like a requisite that you should at least mention Tiger Woods in a major championship preview.  Here is the quick rundown:
Tiger Woods is currently ranked #69 in the OWGR rankings.  To call Tiger's ranking arbitrary is a bit of an understatement.  The guy could be ranked #369, and he still would garner the most intrigue if he even remotely contends.  I don't care that most of these young guys haven't played with the old Tiger Woods.  If he is sniffing the top of the leaderboard, the galleries will not be the only place with extra buzz.  He hasn't won a major since 2008, yet has the same 2018 Open Championship odds as Brooks Koepka and Jon Rahm at 20-1.
Nobody moves the needle like Tiger.  You can be a beginner golfer and know that.  Yet his last top-10 finish in a major was back in 2013.  His last top-40 was the same year.  Tiger Woods may be back to golf in 2018, but Tiger Woods isn't back.  Not yet.
USGolfTV Staff Picks
Here are the picks from our team members:
Todd Kolb:  Jordan Spieth – "It would be hard to believe that Jordan Spieth could go an entire season and not seriously contend for a major. This is the perfect place for him to get back on track."
Jordan Knowlton: Tommy Fleetwood – "For obvious reasons." (smart man)
Tyler Prins: Dustin Johnson –"I just believe that DJ's ability to drive the ball so accurately and far allows him to never really lose track of the leaders.  It also gives him a chance to attack and go low on Sunday if he needs to."
Sam Vosler:  Rickie Fowler – "Still in search of his first major, seems to get overshadowed by the some of the other guys. I think it's his time."
Who Do You Think Wins the 2018 Open Championship?
Do you agree with our picks?  Do you have another golfer who you favor?  Let us know in the comments!  We love hearing from our community and want to know who you like to win the 2018 Open Championship.  So don't be shy, give us your picks!
And to stay up to date with USGolfTV, be sure follow us on Facebook, Twitter and Instagram.  And for helpful video tips, subscribe to our YouTube channel!