2018 PGA Championship Preview: Odds, Favorites, Picks
2018 PGA Championship Preview:  Who Wins the Wanamaker?
The 2018 PGA Championship is the fourth and final major of the year, taking place at Bellerive Golf Course in St. Louis, MO.  Who are the favorites, and who do we think will win the Wanamaker Trophy?  Read on to find out more!
Setting the Stage
First of all, cheers to 100 years!  The 2018 PGA Championship will be the 100th event, which seems like it should be advertised more.  It's the PGA's marquee event, and yet it always has the feel of being golf's fourth major.  I've always felt the PGA Championship gets forgotten in the lulls of August.
August is a ho-hum month for starters, when the season is winding down and kids and parents are in back-to-school mode.  The casual golfer has started straying to fantasy football rosters by now.  The weekend warriors have stopped taking their clubs out as regularly as the spring and early summer (or put them away altogether).
That is why I'm actually glad the schedule has been arranged to capitalize on early golf buzz after the Masters.  For most casual golfers (and more literally for golfers like us who live in colder weather), golf season begins with the Masters.  Kudos to the PGA for recognizing they were killing all early momentum by putting their first 2 majors about 10 weeks apart.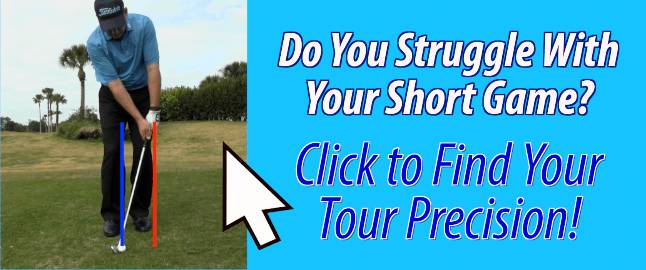 But that's for another article at a later time.  This major could accidentally find itself as the most thrilling major of the year.  The Open Championship looked primed to be the leader in that category, with a potential 5- or 6-person playoff in the works.  Could you imagine Rory McIlroy, Jordan Spieth, and Tiger Woods in a playoff together?  We could have had it!
That obviously never came about, as smooth and steady Francesco Molinari calmly watched competitors fall around him until he was at the top of the totem pole, holding the Claret Jug for his first career major.
But this year's PGA Championship has a deep field, and a lot of big name favorites to sort out to find a winner.  The Tour has not been to Bellerive since 2008, so it is not a regular fixture in the rotation.  In fact, this is only the third major that the course has hosted (1965 U.S. Open, 1992 PGA Championship).  That could open the doors for some long shots to find their way to the top of the leaderboards.
Let's start by looking at the odds going into the week.
The Odds in Vegas
Here are the current odds for the 2018 PGA Championship, as of 08/05/2018:
Dustin Johnson: 19/2
Rory McIlroy: 12-1
Jordan Spieth: 12-1
Justin Thomas: 16-1
Tiger Woods: 16-1
Justin Rose: 18-1
Rickie Fowler: 20-1
Brooks Koepka: 20-1
Tommy Fleetwood: 20-1
Jon Rahm: 20-1
Francesco Molinari: 22-1
Jason Day: 22-1
Hideki Matsuyama: 33-1
Henrik Stenson: 35-1
Patrick Reed: 35-1
Alex Noren: 40-1
Sergio Garcia: 40-1
Yet again, Dustin Johnson paces the odds at a cool 12-1 favorite.  But lo and behold, an old familiar favorite climbs near the top with him.  Some 14-time major winner by the name of Tiger Woods, who has yet to taste victory of any sort since 2013.  So with so many big-name frontrunners, including last year's winner in Justin Thomas, who is primed to find their way to the top of the leaderboard come Sunday?
Let's start ourselves off with the Favorites.
The Frontrunner
Dustin Johnson (19-2)
Dustin Johnson comes into the week being the favorite to win the 2018 PGA Championship at 19-2.  This also happens to be the third straight major that DJ comes into the week as the favorite.  Unfortunately, Dustin Johnson lost the lead at the U.S. Open on Moving Day, and sputtered mightily at the Open Championship before missing the cut altogether.
I'm going to keep this one brief, because I am not picking DJ to win the 2018 PGA Championship.  He will have a much better outing and be in the mix, but I think a top-15 is my estimate here.
Contender
Tiger Woods (16-1)
Before the Open Championship last month, Tiger Woods would have had no business being a favorite for the 2018 PGA Championship.  We know why he would be on the board, but it would be purely to drum up more wagers.
He kicked off last month's British Open with a pedestrian pair of pars, and seemed nowhere near being a factor.  Then he shot up the leaderboards on Day 3 with a 5-under 66.  Then he held an outright lead in a major for the first time in what I believe was forever ago.  And on a Sunday no less, dressed in Red and Black!  He was making vintage iron and wedge shot saves on the front 9, and it seemed he may actually pull off major number 15.
Alas, the save shot attempts caught up to him, and he faded into a T-6 finish.  Meanwhile, his playing partner, Francesco Molinari, casually strolled through the final round en route to his first major victory.  I didn't expect it to happen this year, but Tiger Woods is back.  He's got 5 top-10s on his limited season already, and put himself in a prime position to contend for a major on a Sunday.
He's just not going to win #15 this year.
I never would have guessed this before the Open, and this does sound like an obvious statement.  But I think Tiger Woods is a legitimate favorite to win the Wanamaker Trophy this week.  Whether or not he actually does is yet to be seen, but do not be surprised if he makes some noise.  I'll put him at a top-10 finish or a missed cut.  In fact, his last two PGA Championship starts led to early exits, in 2014 and 2015.
It feels like an all-or-nothing week for Tiger to me.  I think people are a little too buzzed on that Open Championship finish for Major 15 to come to fruition.
Best Value
Tony Finau (45-1)
Quick question 1: who is the only golfer to have a top-10 finish in all three majors so far this season?
Quick question 2: who leads the PGA Tour in average driving distance?
Tony Finau has so far been best known for that incredible performance he put on at the Masters earlier this year.  He finished T-10, which is impressive in itself.  But the dude did it on one leg!   If he can finish the Masters with a top-10 on a dislocated ankle, surely he can compete with 2 good ankles.
In fact, Tony Finau has 3 top-10 finishes in the first 3 majors of the year.  He went T-10 at the Masters, 5th at the U.S. Open, and T-9 at the Open Championship.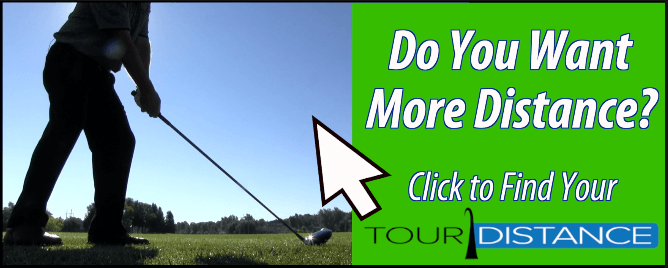 I'm sure you answered Tony Finau for both questions above.
Tony Finau is the answer to question 1, but it's actually Rory McIlroy for question 2.  The answer seemed too obvious though!
But Tony Finau is #3 on that list, ahead of the more recognizable long bombers in the game.  Guys like Brooks Koepka, Bubba Watson, and even Dustin Johnson.  He's at that age where he's still young, but getting sneaky old (he turns 29 next month).  There is just so much young talent on the Tour that it seems like 30 is the new 40.
But that's who Tony Finau is: sneaky.  His game is sneaky good, his distance is sneaky long, and I think he's going to be sneaky competitive this week for the fourth time in four majors.  The course looks to play just a touch over 7,300 and 70 will be the score to par.  I think his length and consistency this season (8 top-10s in 2018) are going to make him at least a factor come Sunday.
2018 PGA Championship Winner
Rory McIlroy (12-1)
By the age of 25, Rory McIlroy already had amassed 4 major titles to his name.  Only 2 other guys have done that so far.  Maybe you've heard of them?  Jack Nicklaus and Tiger Woods?
He was golf's next guy, and with Tiger Woods sort of fading into the shadows at that point, his opportunity was ripe.  It seemed he would be the guy, and be it for the foreseeable future.
Fast forward four years, and Rory McIlroy now has…4 major titles to his name.  How did that happen?
Well, golf's youth movement happened.  Since Rory's last major title–the 2014 PGA Championship–there have been 11 first-time major winners.  Jordan Spieth has since won 3 majors, while Brooks Koepka has 2 U.S. Open titles to his name.  The other 9 of those 11 guys have only one major to their respective names.  That's how competitive golf is, and how hard it is to win just once on the Tour.
But Rory McIlroy has a pair of PGA Championships to his name, has been playing rather well this year, and has 8 top-10 finishes in majors since his last major title.  And of those 8 top-10s, 5 were top-5s.  Granted, there were also 4 Missed Cuts, but the guy has to get a fifth title eventually, right?
That eagle putt on 14 during Sunday's round at the Open Championship felt like his catalyst.  I think he looks hungry, primed, and ready to take home his 5th major.  And after a 4-year "drought" that virtually every other golfer would happily take, I think it's his time.  Rory McIlroy will be your 2018 PGA Champion.
USGolfTV Staff Picks
Here are the picks from our team members:
Todd Kolb:  Justin Thomas – "He's hot off a win last week and has won this event before. His game is hitting on all cylinders and he would like nothing more than to win another PGA Championship for his dad who has been a life long PGA Member."
Jordan Knowlton:  Tiger Woods – "All in on Tiger this week; I mean he has to be due at some point."
Sam Vosler:  Tony Finau – "He's been knocking at the door and played well in the majors this year."
Tyler Prins:  Dustin Johnson – "He's playing well and it sounds like this golf course fits his game really well!"
Who Do You Think Wins the 2018 PGA Championship?
Do you agree with our picks?  Do you have another golfer who you favor?  Let us know in the comments!  We love hearing from our community and want to know who you like to win the 2018 Open Championship.  So don't be shy, give us your picks!
And to stay up to date with USGolfTV, be sure follow us on Facebook, Twitter and Instagram.  And for helpful video tips, subscribe to our YouTube channel!
You can view more photos from Rasheda Isaac Photography here, and email at 1977photos@gmail.com.