How the Functional Golf System is Shaping Golf Instruction
Jonathan Moore and the Functional Golf System: How Functional Science is Revolutionizing the Way We Practice, Play, and Love the Game
"There's so much golf instruction out there right now," says Jonathan Moore, co-designer of the Functional Golf System. "And one of the most in vogue concepts is functional training."
For those who may not be familiar, functional training refers to exercise designed to condition the body for a specific purpose. And Moore is right. Functional training is in high demand, and for good reason. Why train to get stronger and more agile in a general sense when we could train to excel at the specific activity that matters most to us?
(Editor's Note: Images provided by Jonathan Moore)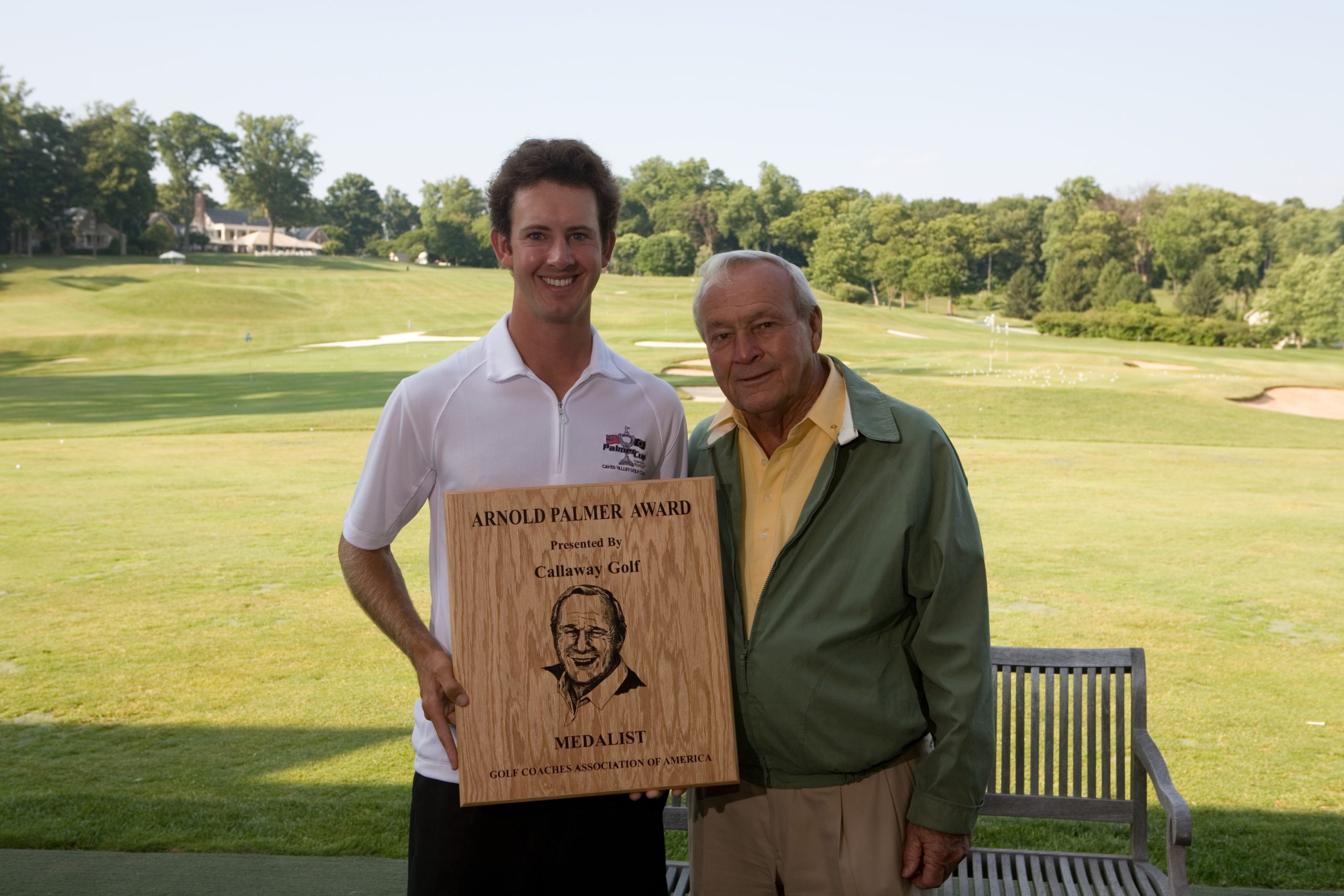 Jonathan Moore serves as Director of Golf at the Gray Institute®, an organization at the forefront of functional training. The Gray Institute® focuses exclusively on expanding education in the world of human movement.  "Their job is training the trainers," Moore says.
And through the Gray Institute®, Moore has co-designed the Functional Golf System, a program created with golf physicality in mind.
The Golf System is already helping movement professionals enhance their training technique. The Sanford POWER Golf Academy is one of many programs successfully putting the Golf System to use. But it isn't just for coaches. Anyone who helps golfers improve their performance can benefit, from physical therapists to strength and conditioning coaches.
And anyone who loves the game could benefit from knowing more about the Functional Golf System and the man behind it.
Jonathan Moore's Enduring Love of Golf
Jonathan Moore has been squarely focused on improving as a golfer since the age of eight. He was born into a baseball family, and his older brother was a rising star. A typical little brother, Moore tried following in his big brother's footsteps, but baseball was never a natural fit for him.
It wasn't until after his brother passed away from a heart condition that Moore ventured to share his own aspirations with his parents. He didn't get much out of baseball, but he loved being on the golf course with his dad. He asked to focus on golf instead, a request that actually helped his family move forward as a team after a difficult loss.
"My family would tell you that was really a blessing," Moore said. "It was a change of direction for us."
As is so often the case with junior golfers, Moore's own pastime brought the family together. His parents were there to support him through practice, get him to events . . . in Moore's words, "It was a real family effort."
The effort paid off, as he eventually became a golf star at Oklahoma State. In 2006, Oklahoma State won the National Championship as a team and Moore won as an individual.
Beyond College
He went on to represent the United States in the Eisenhower Trophy and Palmer Cup. He played the Walker Cup at Royal County Down on a team with future greats like Ricky Fowler and Dustin Johnson. They defeated Great Britain and Ireland thanks to Moore's eagle on the last hole.
Moore's current career highlights as a professional golfer include finishing second to Sergio Garcia in a tournament on the Asian Tour. He also played the British Open at St. Andrews.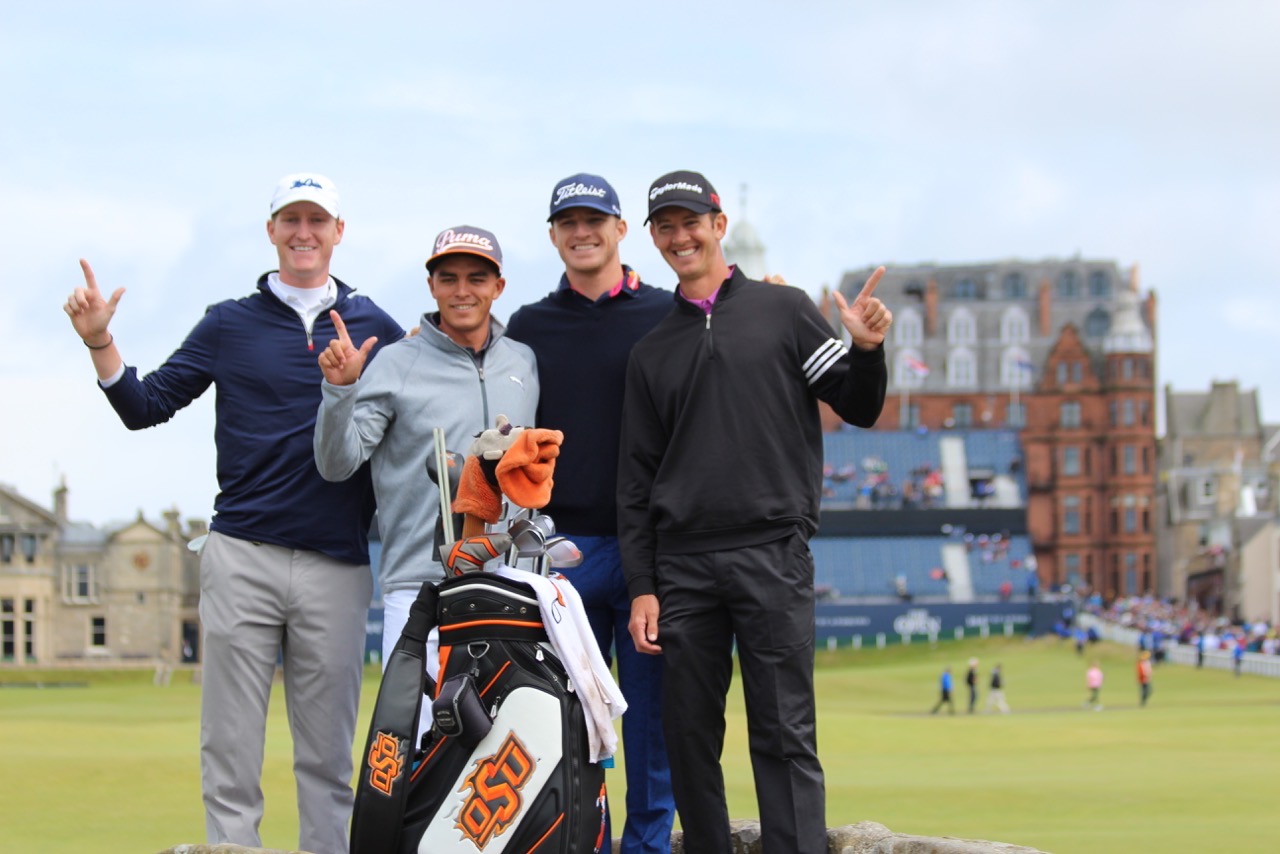 Now, Moore has expanded his golf resume to include strength and conditioning coaching. In 2018, he got to see his team at Oklahoma State enjoy a familiar victory: winning the National Championship. "That was really special," he says. "Having been there myself, I knew how much it meant to the players."
His work as a coach reflects his lifelong love of golf. Like anyone who's found fulfillment in a pastime, he relishes the opportunity to share that joy with others. His partnership with the Gray Institute® represents his latest effort to share the love of the game.
The Training Philosophy of the Gray Institute®
To put it simply, the Gray Institute® trains the trainers. These educators work with all movement professionals, including physical therapists, chiropractors, athletic trainers, and more.
The founder of the Gray Institute® is Dr. Gary Gray, nicknamed "the father of function." Dr. Gray created the discipline of Applied Functional Science®, which examines movement through the lenses of biological, physical, and behavioral sciences. This approach to functional training considers not only the truth of human movement, but also the influences of environment and mind.
From here, the Gray Institute® develops training sequences customized for both the needs of the student and the demands of science.
"Everyone talks about functional training," Moore says. "But the Gray Institute® asks a deeper question, and that is, 'Functional for what?'"
Moore was first exposed to this training philosophy as a professional golfer. He worked with a fitness professional who had trained under the Gray Institute®.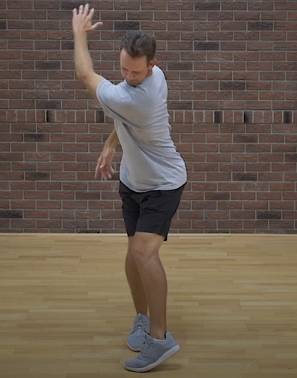 "That was when I experienced my best success in my body," Moore explains. "The incentive for me to work out was always that I wanted to play better golf. When I started to do exercises that allowed me to actually feel my body go through the movements needed to execute the swing and get better at the game, a switch flipped on for me. I was all in."
Gray Institute® Training Programs
In 2017, Moore went through the institute's GIFT program himself. GIFT (Gray Institute® for Functional Transformation) is the organization's most advanced training series. A 40-week mentorship program, GIFT educates movement professionals through online training and three in-person events.
The Gray Institute® offers additional online courses and certifications. This includes a 3DMAPS® course (3D Movement Analysis & Performance System), as well as Certification in Applied Functional Science® (CAFS).
Movement professionals also benefit from institute's extensive library of videos, blogs, and podcasts.
And most exciting for those of us who love the game of golf, the Gray Institute® offers a training program specific to golf movement.
Introducing The Functional Golf System
Moore co-designed the Functional Golf System alongside Dr. David Tiberio, a clinician and dean of the GIFT program. "It was a lot of fun to work alongside Dave and Gary, because they're held in high esteem in the movement world," Moore says.
The Functional Golf System is for any movement professional tasked with helping golfers perform better. It's not just for golf instructors. Physical therapists, strength and conditioning coaches, and other professionals benefit from the system as well. "Anyone who treats, trains, or coaches golfers," explains Moore.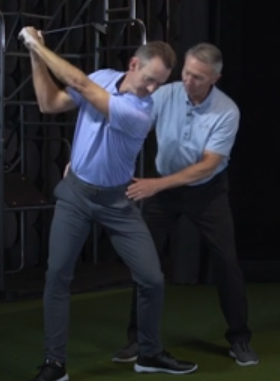 The web-based program features a tool to help trainers assess the needs of their clients. Then, the trainer receives a customized roadmap incorporating exercises appropriate to the golfer's unique path.
All exercises (called "performance systems") exist within the Functional Golf System's performance library. This library features over 250 golf-specific movements designed to "prepare the body to make the swing."
Designing the Functional Golf System
The logic of the roadmap comes from Dr. Tiberio and Dr. Gray's almost-40 years in functional training, combined with Moore's firsthand experience as a coach and golfer. The phases of the roadmap are organized around five body resources: mobility, balance, strength, power, and endurance.
Moore explains that mobility is the safest place to start. The program then builds the roadmap from there.
Our own Todd Kolb has found the Functional Golf System significantly contributes to his abilities as a golf instructor. "The work Jonathan and the team at the Gray Institute® have done in this program is fantastic," he says. "It has made us better coaches."
Moore considers the Functional Golf System the most effective training method out there. But that doesn't mean he expects the program to stand alone.
"It's another tool in someone's toolbox. For example, the Titleist Performance Institute has paved the way. Although our approach is very different from theirs, I believe it does complement it."
Moore sees the Functional Golf System as a resource for trainers as they follow their own professional instincts. "We're not limiting their creativity. We're coming alongside them and trying to give them a place to start and a guide for progression."
The Wider Influence of the Functional Golf System
The Functional Golf System is fast becoming a staple in training programs everywhere. The community of Functional Golf Specialists is growing quickly, making it easier for golfers everywhere to access this advanced style of instruction.
USGolf TV and Sanford POWER Golf Academy Director of Golf Todd Kolb has already begun incorporating the system into his own training.
"The golf swing is a dynamic and athletic movement which happens in just a few seconds," Kolb explains. "I like to say it is a motion picture, not a still picture. One of the great things about the Functional Golf System is it allows us to teach movement patterns not positions. This is something we strongly believe in as we want our golfers to be athletes and understand how to move in space."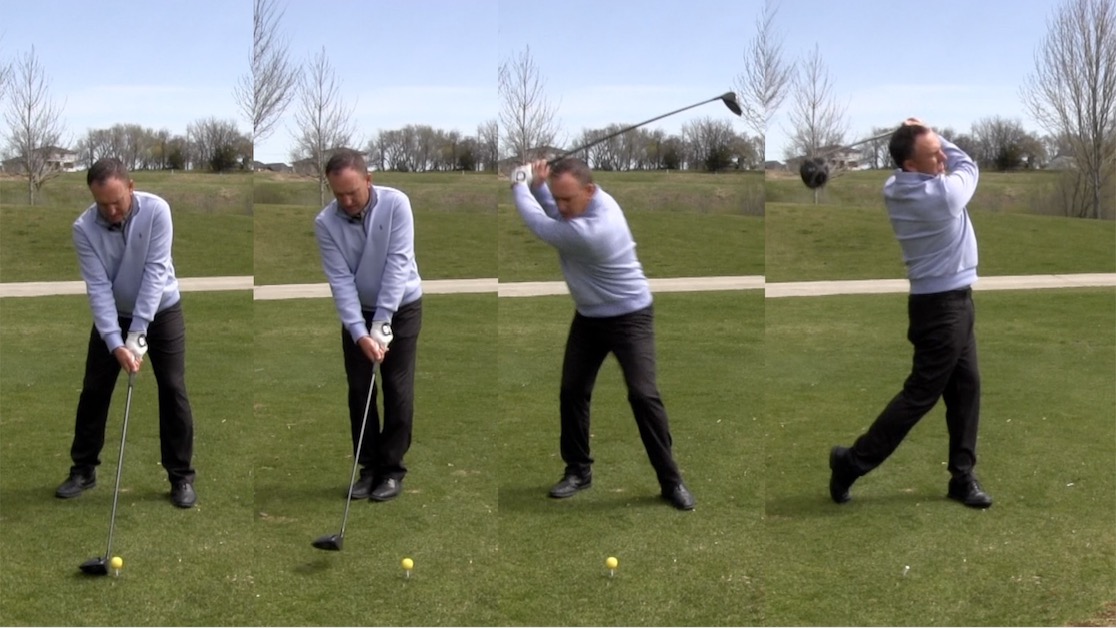 And the benefits of the Functional Golf System extend beyond improved performance. The program promotes enjoyment of the process. The movements of the exercises mirror the movements of the game. This makes it easier to create a mental and emotional connection between conditioning and golf.
We at USGolfTV are especially excited to see this program take off. Our mission has always been to help golfers play better so they enjoy the game more completely. The Functional Golf System is a highly effective means to that particular end.
If you'd like to learn more, check out the Gray Institute® website.
You can also find in-depth golf tips at GreatGolfTipsNow.com. This is completely free and packed with detailed advice to help you play better golf!