The History of the Cavity Back Irons: Should You Use Them?
05/31/2016
The cavity back iron has been around for some 50 years now, but it still carries the stigma of being a "game improvement" club.
Seriously though, doesn't every golfer hope when he puts new sticks into play that that new set of irons will result in game improvement?
That was certainly true when the era of the cleek, mashie, niblick and jigger ended in the 1930s with the introduction of standardized numbered sets of irons (1-iron through wedge). Those clubs were popularized by Spalding Sporting Goods, and consisted of hand-shaped, chrome-plated carbon steel-forged club heads.  By the 1950s, these clubs (and those of other club makers) were machine stamped so that almost all golfers played bladed irons, or blades.
And then came Karsten Ping who is generally credited with the invention of the cavity back iron.  Strange thing though, Ping's first cavity back golf club wasn't an iron at all.  It was the innovative putter design patented as the PING 1-A putter.
Ping found that by moving some of the putter head's weight from behind the center of the club head to the heel and toe, he decreased putter head twisting and increased consistency and performance on less than perfect contact.
This discovery led Ping to try perimeter weighting on irons and in 1961 he introduced PING 69 Ballnamic forged irons with two cavity slots on the back of the club head. By the end of the decade, the design of the K 1 irons (Karsten 1) included a full cavity back and perimeter weighting, and that led eventually to PING'S color-coded irons, the PING EYE irons and then, suddenly by the mid 1980s, virtually every manufacturers' new iron sets designed for non-professionals had at least some degree of perimeter weighting.
Watch this video, as Mark Crossfield explains blades vs. cavity backs:
Now here we are 50 or more years since the cavity back iron was first introduced and you can still hear golfers arguing over whether or not cavity back irons are game improvement clubs.
Of course they are. That doesn't mean however that every golfer should use them.  Players who benefit the most from pure cavity back irons are beginners who have difficulty getting the ball in the air and frustrated golfers who have already replaced their 3-, 4-, and 5-irons with hybrids.
But why wouldn't everyone want to hit the ball straighter?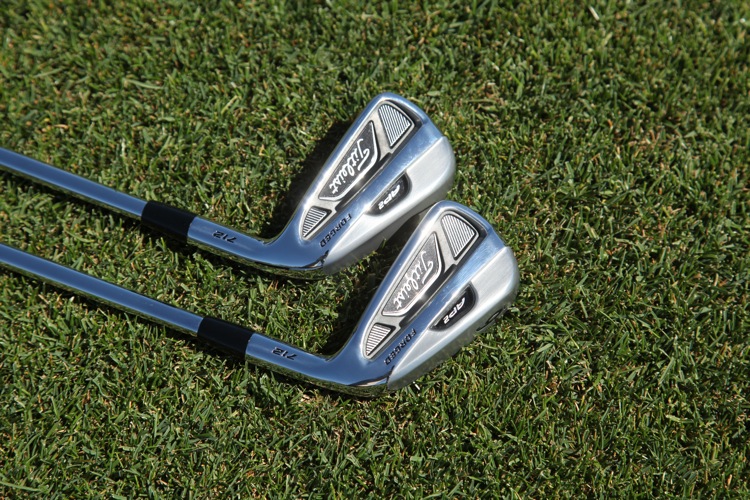 Most avid golfers can tell you that because the perimeter weighting of the cavity back makes it easier for the club to hit the ball straight, it is by consequence harder to hit the ball to the right or the left.  And there are times in a round of golf when an accomplished (at least in his own mind) player needs to curve his ball to the right around a tree to reach a green, or have his long iron move right-to-left to get into the best position in the fairway.  Correctly shaping a shot is one of the small joys of golf, and it is more difficult to do with cavity back golf clubs, and easier with blades.
Besides the ability to hit on-demand draws and fades, blades have long held a certain cachet as being for the "more serious golfer."  Today though, with each new design year, the lines between cavity back and blades is blurring. Most of today's blades have some perimeter weighting features and most cavity backs are being built so that players who know how to can more easily shape their shots.
Go into any large golf retailer today and you'll see it is getting harder to tell the difference between new blades and new clubs designed for game improvement. That's because all clubs, remember, are designed for game improvement; players just need to take the time to know what they want from their irons and whether or not they're willing to work on their swing to take advantage of each type of club's attributes.