The All-New Bushnell Wingman GPS Speaker: Fun Meets Function
Introducing the Bushnell Wingman GPS Speaker: Your All-in-One Solution for Good Times and Great Strategy on the Golf Course
If you haven't heard your fellow golfers buzzing about the new Bushnell Wingman GPS Speaker, you will soon. The combination rangefinder/speaker from Bushnell offers good information and good vibes in a single device.
"Golfers are always looking for a competitive edge while still trying to have fun," says Bushnell Golf Product Manager William Flood. The Wingman does indeed provide the best of both worlds by combining GPS technology with high quality music speakers.
The USGolfTV team had the pleasure of checking out the new golf device at the PGA Merchandise Show this past January. Our verdict?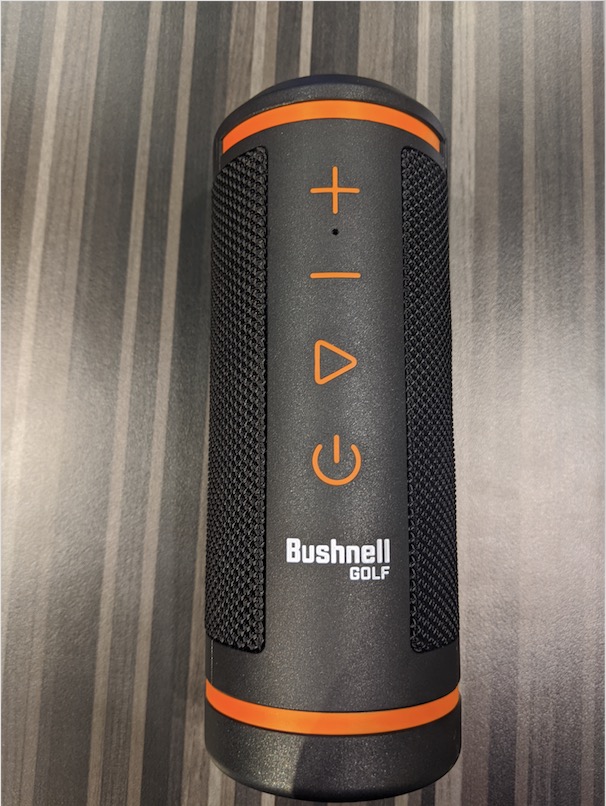 It's pretty cool.
The Wingman features practical design, excellent sound quality, and GPS distances for more than 36,000 courses. What more could you want?
About Bushnell
Most golfers know Bushnell for their industry-leading laser rangefinders and their work with the Folds of Honor Foundation. If you follow us here at USGolfTV, you've probably also seen our reviews of Bushnell Pro XE and the Bushnell iON2 Watch.
Bushnell Golf is to GPS rangefinders what Taylormade is to a driver. What Callaway is to a golf wedge. What Titleist is to . . . well, golf itself.
Watch the world's best golfers and you'll see—they're using Bushnell rangefinders. The company has revolutionized their products time and again. Pinseeker JOLT technology, high-performance optics, Slope Technology . . . their innovations are countless and constant.
You get the idea. Bushnell is known as the leader in GPS technology and golf laser rangefinders. Their products are accurate, durable, and at the forefront of golf innovation. And each new product offers a solution we didn't know we were looking for.
The Bushnell Wingman GPS Speaker is no different.
Introducing the Bushnell Wingman GPS Speaker
The concept is surprisingly simple.
The Bushnell Wingman is a high-quality speaker that uses Bluetooth technology to connect to the Bushnell Golf App and your chosen music source. This allows you to play music throughout your round and receive yardage readings from anywhere on the golf course.
Access to the Bushnell Golf App comes free with the Wingman. The app features GPS distances for 36,000+ golf courses worldwide, providing high-accuracy yardages no matter where you play. You can also track scores, book tee times, and view 3D flyovers through the app.
To find out how far you have to hit the golf ball, all you have to do is push the button on the Wingman's detachable remote. The device automatically gives a voice reading for distances to the front, center, and back of the green.
The rest of the time, you get to enjoy your own music through top-quality speakers.
If you've ever owned a rangefinder, you know it's one of the most used pieces of equipment a golfer can own. Most of us use our rangefinders for every shot but putts. Whether you're reaching for an iron, a driver, or a wedge, you're most likely reaching for that rangefinder, too.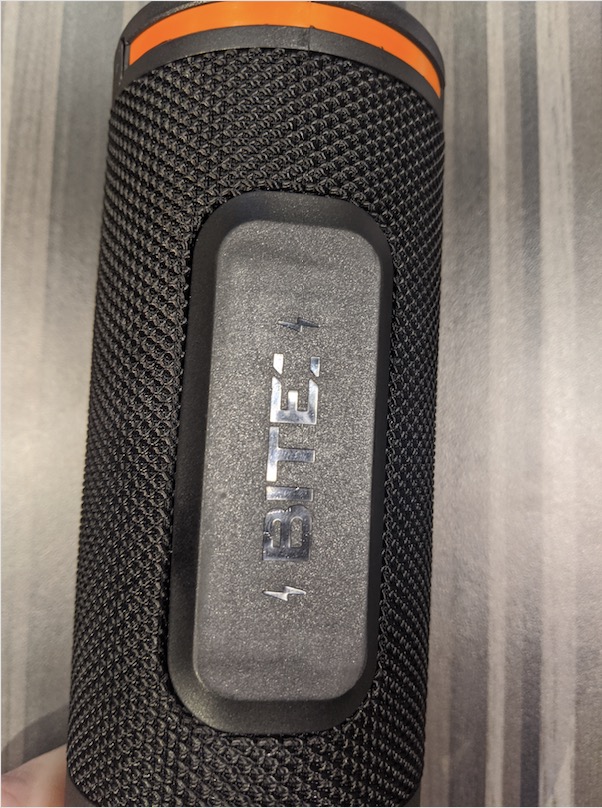 And yet, with the Wingman, Bushnell has somehow made the most frequently used tool in your cart a necessity throughout your entire game.
Designed for Convenience
As always, Bushnell thought of everything when designing this unit.
Like most of Bushnell's golf GPS rangefinders, this device uses integrated BITE magnetic technology. That's a fancy way of saying you can skip the magnetic bar and attach the Wingman directly to your cart bar. The magnetic mount is strong and secure, so you don't have to worry about losing or damaging the unit.
The Wingman also features a detachable remote. This allows you to leave the speaker where it is while keeping the power to command distances right in your pocket.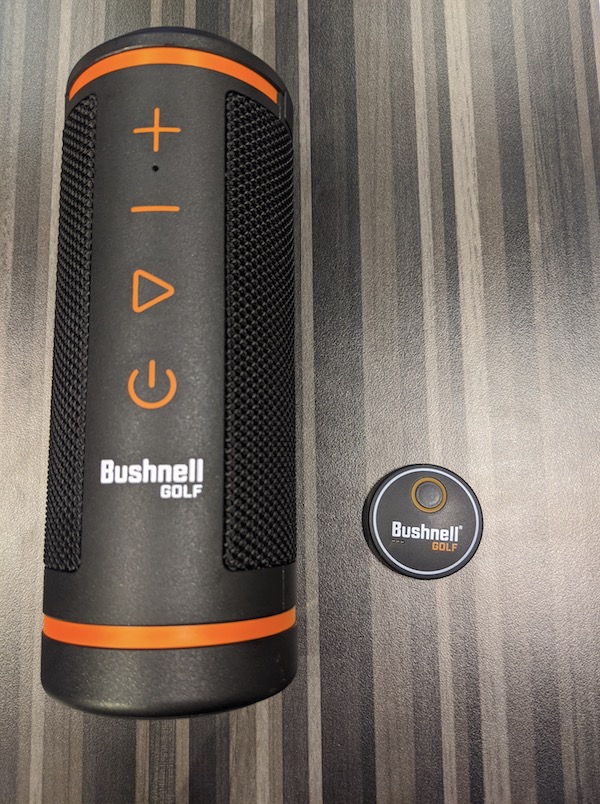 The Bushnell Wingman GPS Speaker contains a rechargeable lithium ion battery. Its long battery life lasts up to 10 hours on a full charge. In golf terms, this means you can play DJ for about 36 holes straight.
And because Bushnell is always looking for new ways to make life simpler for golfers, the Wingman features a built-in USB port. This allows you to use the speaker as a charging station for your other devices.
From what we've seen, this is a high quality item. But just so you know, Bushnell offers a one-year limited warranty for the Wingman GPS Speaker.
Would You Try the Bushnell Wingman?
As far as we're concerned, the new Wingman is a great extra for any golfer's golf bag.
For one thing, distance awareness is key for course management, and Bushnell GPS readings are the most accurate you'll find.
We also love golf gadgets that don't get in the way or complicate the game. Thanks to the magnetic mount on the Wingman, you can clip it to the cart and slip the remote in your pocket. There's no fuss and no interruptions.
Plus, the Bushnell Golf App is one of the most informative golf GPS mobile applications you'll find.
And of course, who doesn't want to enhance their game with an epic soundtrack? Maybe blast the Masters theme for a little inspiration as you pull up to the first tee?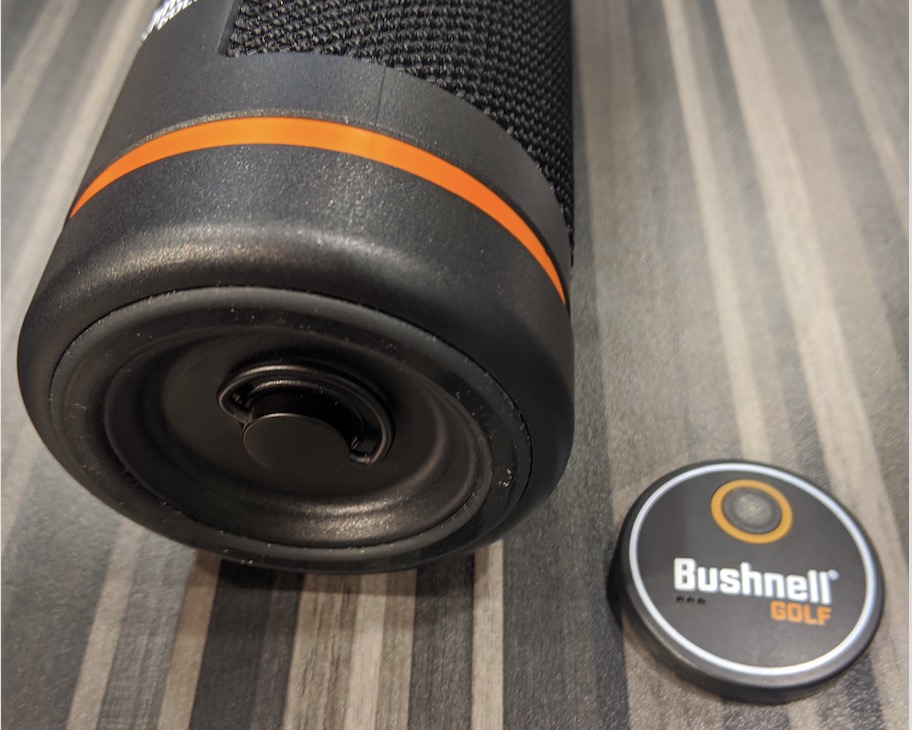 That's our two cents. But what do you think? Does the Bushnell Wingman sound like a device that would enhance your game? Do you already have a go-to GPS rangefinder?
Let us know your thoughts in the comments. And if you get a chance to try the Wingman out for yourself, please tell us what you thought!
For more in-depth golf tips, visit us at GreatGolfTipsNow.com. This new video series is completely free and packed with detailed advice to help you play better golf!