Speed System Golf Review
Speed System Golf: A Solution for Longer Drives
What if your driver, golf ball, and tee were all designed to work together to help you achieve optimum speed and longer drives?
And what if these three components were engineered based on your specific swing speed?
(Editor's note: some images provided by and used with permission from Speed System Golf)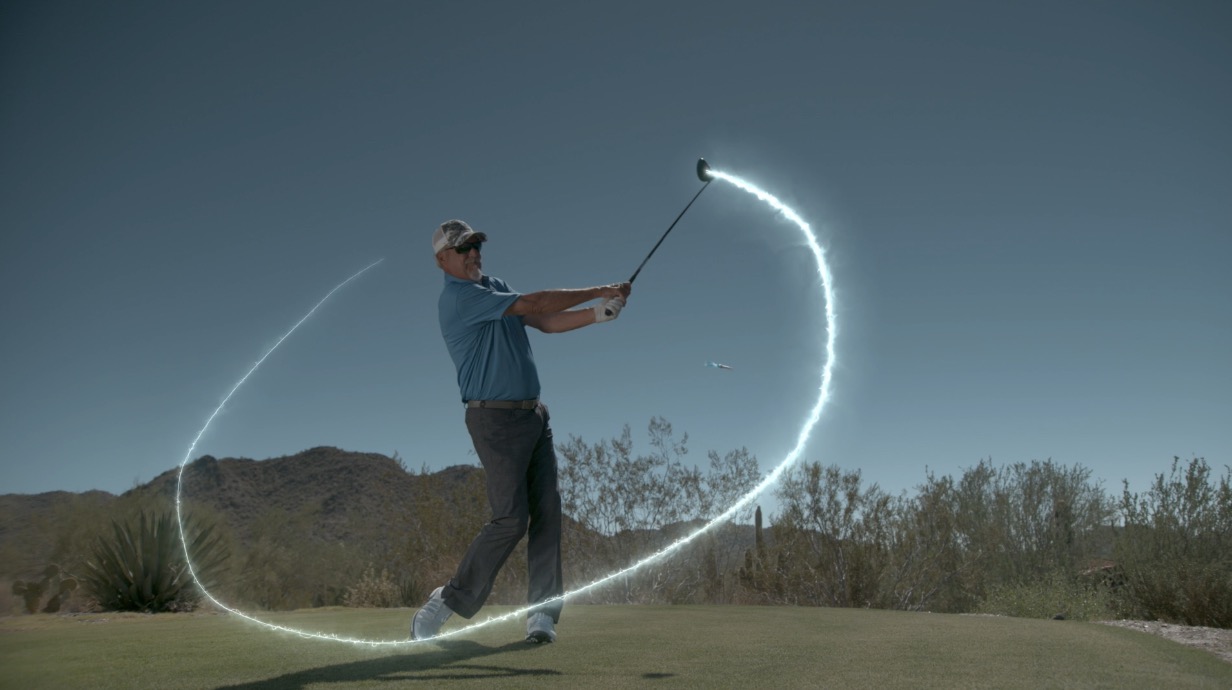 These are the questions put forth by Speed System Golf, a new golf system created specifically with the amateur golfer in mind. Whereas most leading brands engineer their drivers for PGA Tour players and low handicap golfers, Speed System Golf is designed to make the most of the average golfer's swing.
But how exactly does this system work? And can it really fulfill the advertised promise to add an average of 21 yards to your drive?
If you've got questions, we've got answers. Here is your comprehensive guide to Speed System Golf.
If you want to purchase, head over to speedequalsdistance.com for more info.
The Philosophy Behind Speed System
As golfers, we have a natural inclination to imitate our heroes. From golf swing motion to preferred brands, we keep tabs on how our favorite players approach the game of golf. This is especially true when it comes to choice of driver.
Well, the minds behind Speed System Golf would tell you, "you shouldn't care what driver a tour player uses."
Why? Because if it works for a tour player, it's not designed for a weekend warrior.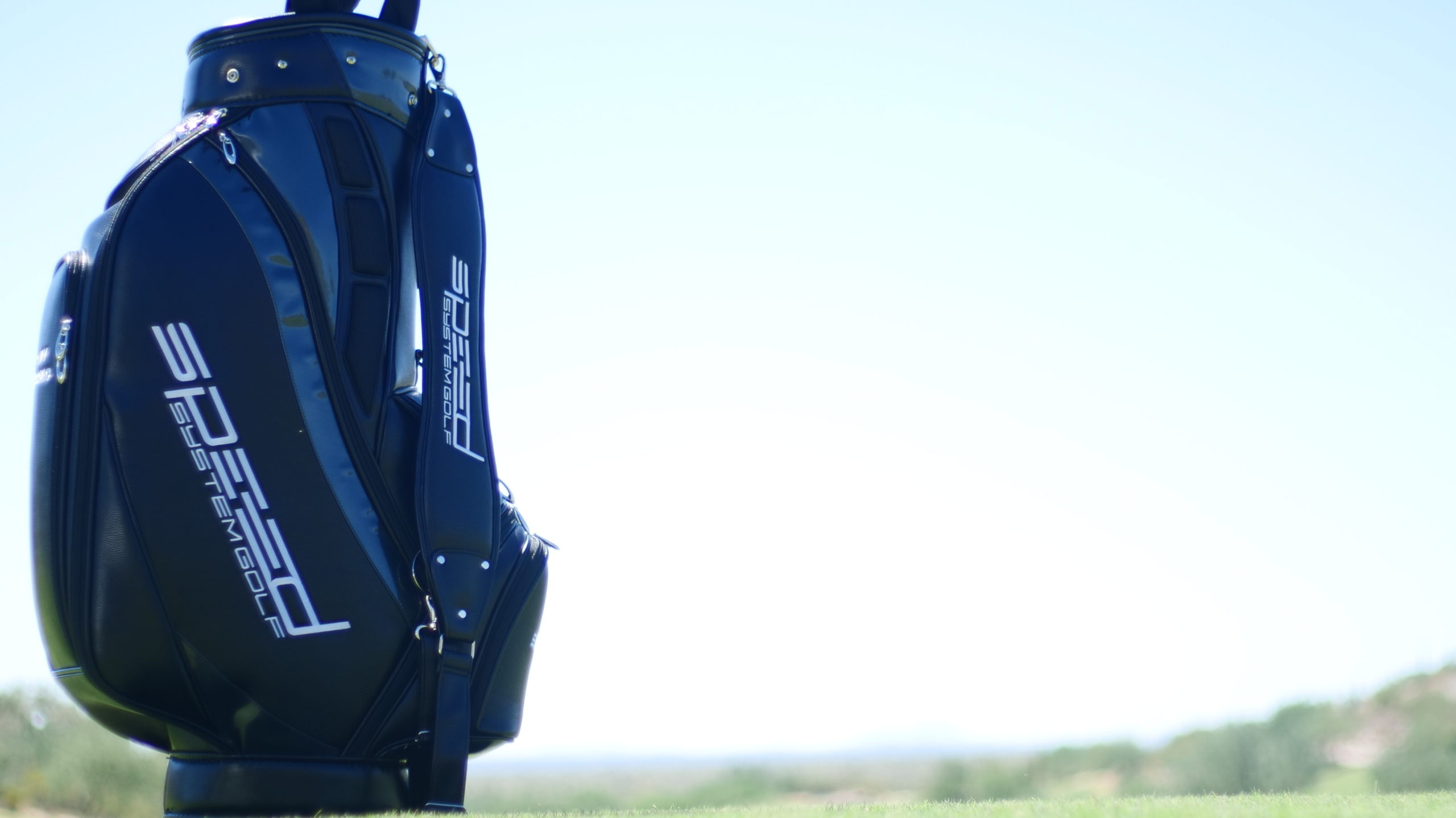 Most popular drivers were engineered specifically for pro golfers. They were made to optimize a well-above-average golf swing speed and tour-level precision. Speed System Golf, on the other hand, is an approach based on the swing speeds that account for 90% of golfers. The goal of this three-component system is to help the majority of golfers:
Swing the driver faster

Launch the ball higher

Drive the ball farther

Improve accuracy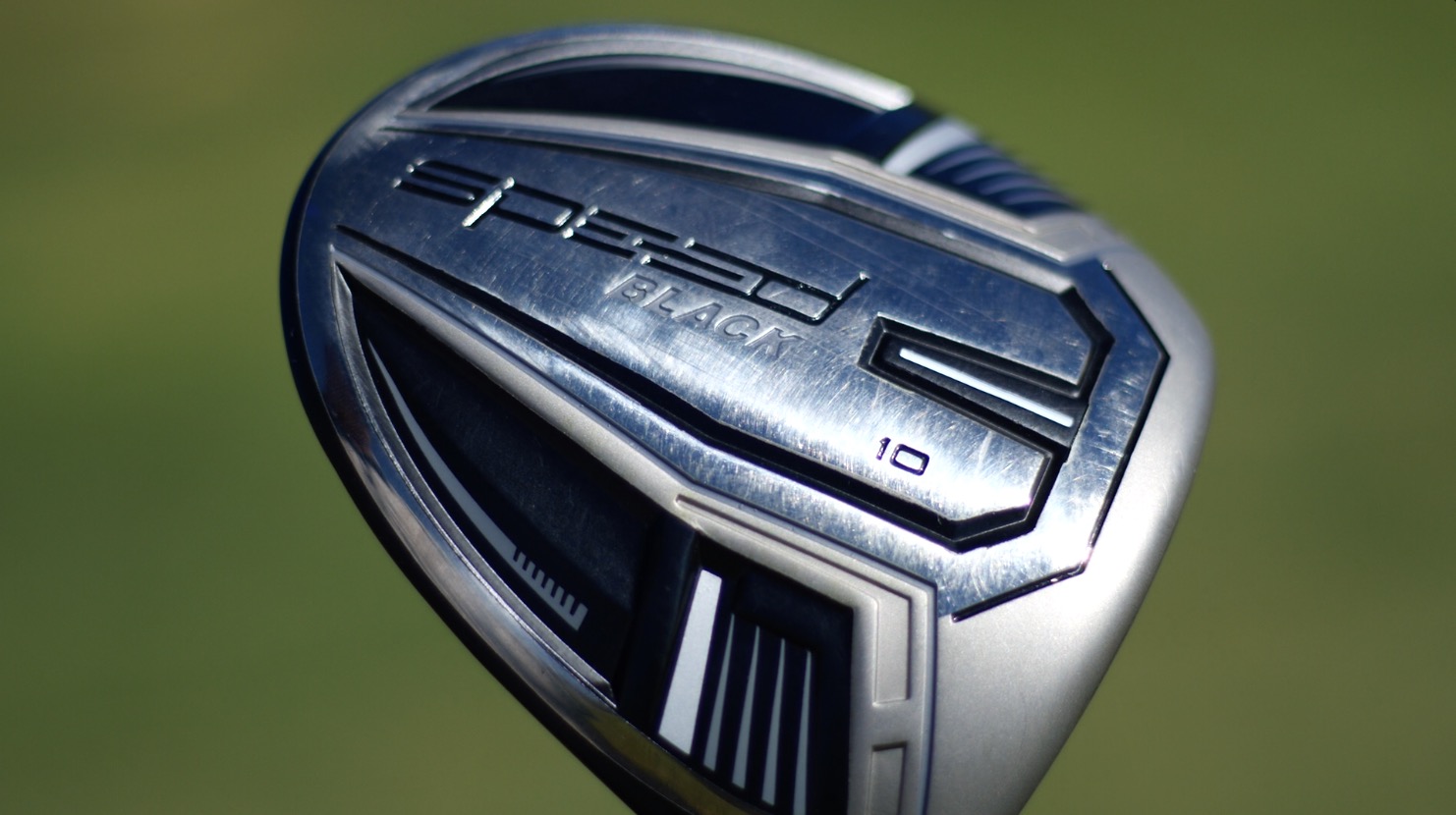 That is, admittedly, a tall order. Here's how the Speed System engineers approached it.
The Design of Speed System
First, some statistics.
The design team behind Speed System Golf determined that 90% of golfers swing their driver at a speed less than 100 miles per hour and achieve a carry distance of less than 255 yards. Looking at these stats, the engineers concluded that most drivers are heavier than necessary for the majority of golfers.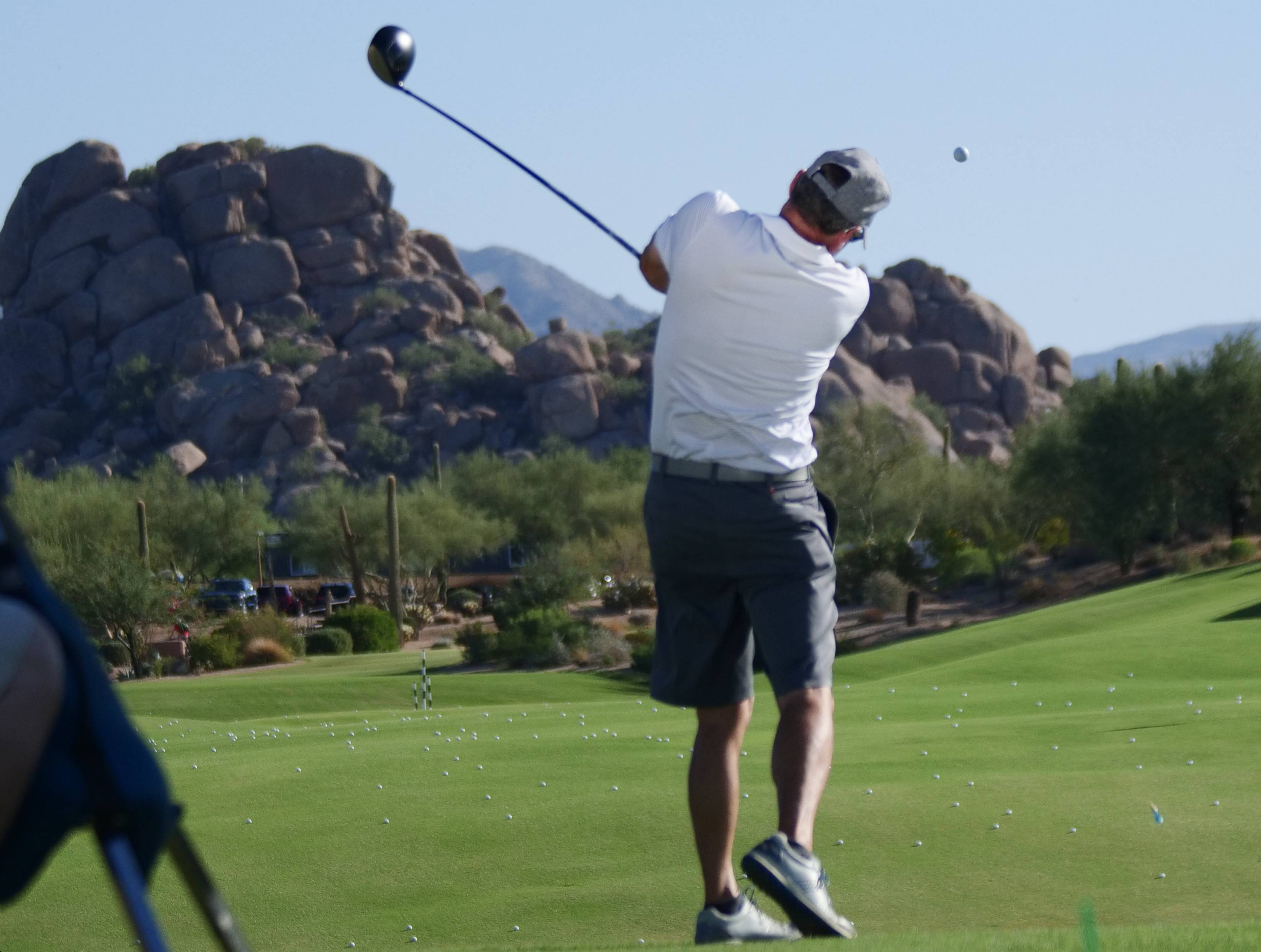 Leading brand drivers—those designed for tour players—tend to have a heavy tour weight shaft and a low-spin clubhead. Perfect for Tiger, maybe. In the hands of the average golfer, however, this kind of driver is likely to hit shorter, lower drives.
Drawing from these insights, the design team set out to create a lightweight, USGA and R&A conforming driver that could increase swing speed for the 90%. What they wound up with was much more than a driver.
They ultimately designed a full system, including a driver, golf balls, and tees all optimized to make the absolute most out of your swing. Then they further specialized this system by tailoring these components to four different speed zones.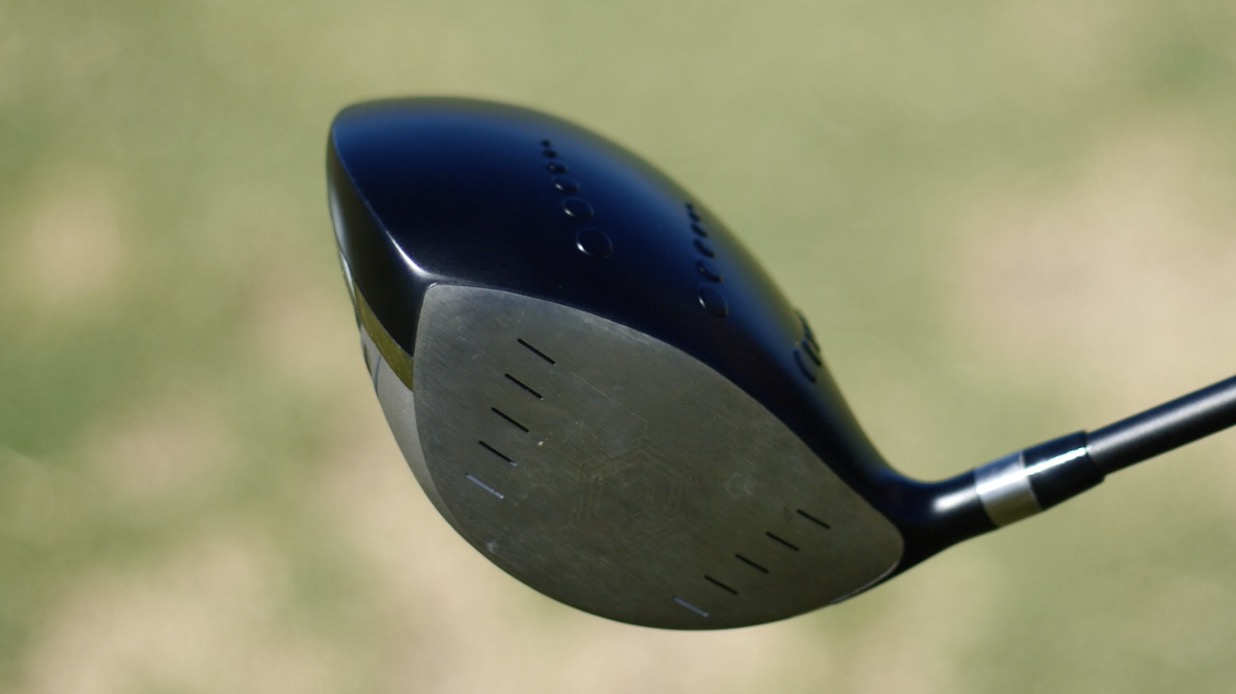 Here's how it works.
Speed Zones
Even while designing a driver to benefit the vast majority of golfers, the Speed System design team knew that one size doesn't fit all.
They split golfers into four zones based average swing speed and average driving distance. Those speed zones are:
Speed Silver:

72 mph and below or 172 yards or less

Gold:

70-79 mph or 165-194 yards

Blue:

80-89 mph or 195-224 yards

Black:

90-99 mph or 225-255 yards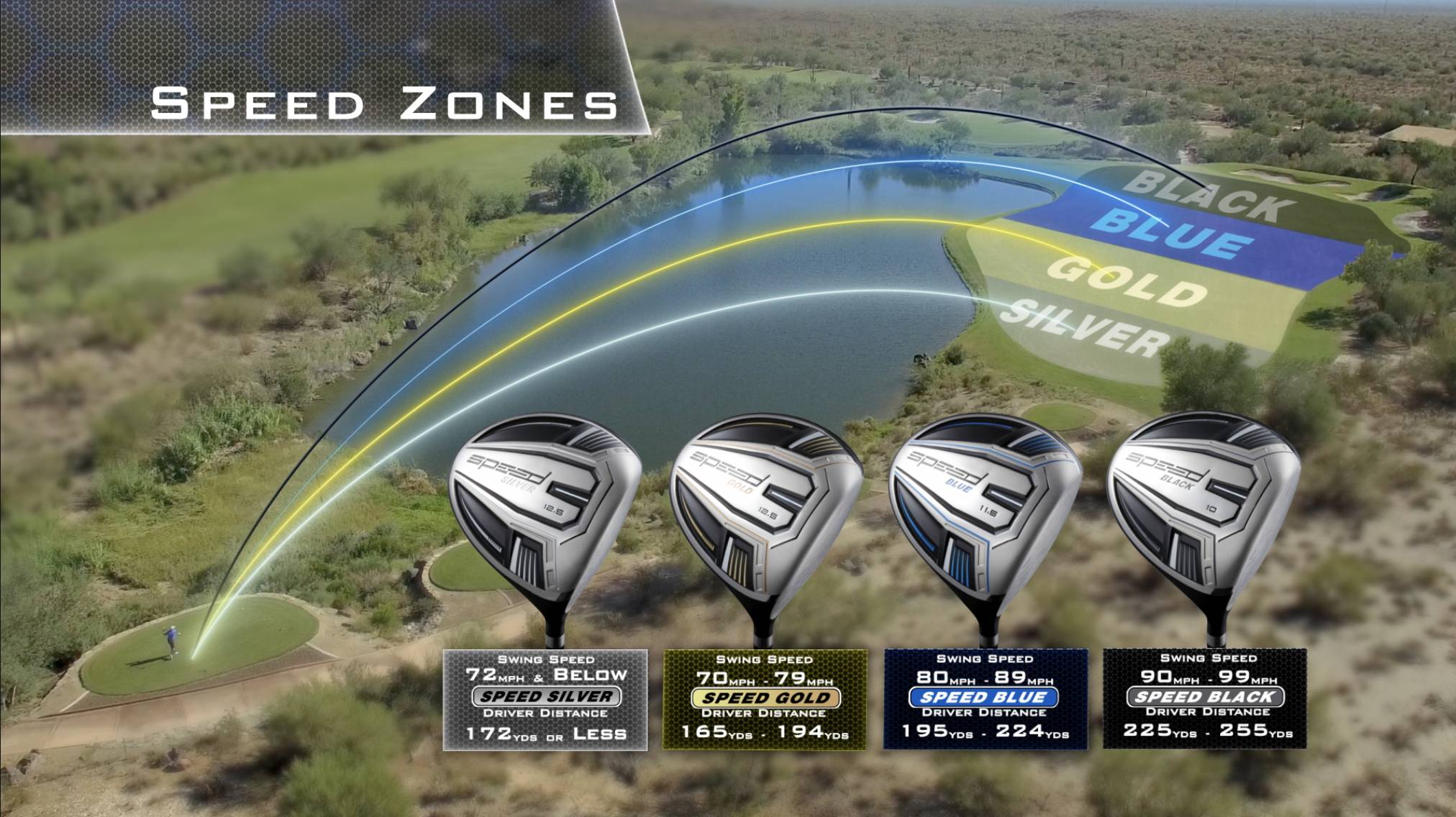 But it doesn't stop there. For each speed zone, there is a Speed System driver fully optimized for:
Club head weighting

Effective loft

Club Face angle

Shaft dynamics, including kick point

Overall weight

Grip
The design for each of these elements takes into account the specific needs of golfers who fall within the given speed zone.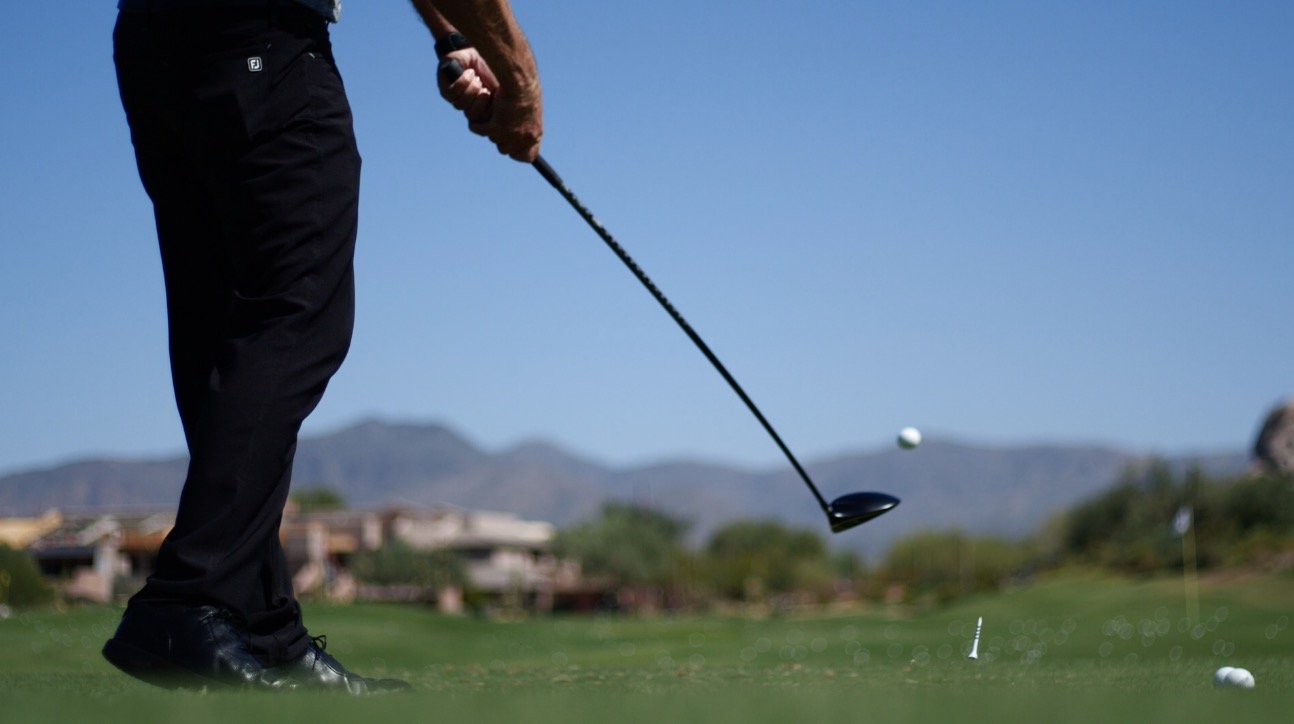 And the driver isn't the only element of the Speed System that's zone-specific . . .
The Components of Speed System Golf
No matter your speed zone, your Speed System Golf package comes with three major components.
An ultra-premium lightweight driver

12 compression matched tour balls

2 spring-loaded tees
These elements are engineered to work together to increase the speed and efficacy of your swing, giving you a better chance to hit the ball on the sweet spot more frequently.
Like the driver, the tour-performance golf balls are matched to your speed zone. So the slower the swing speed, the softer the balls are in their compression.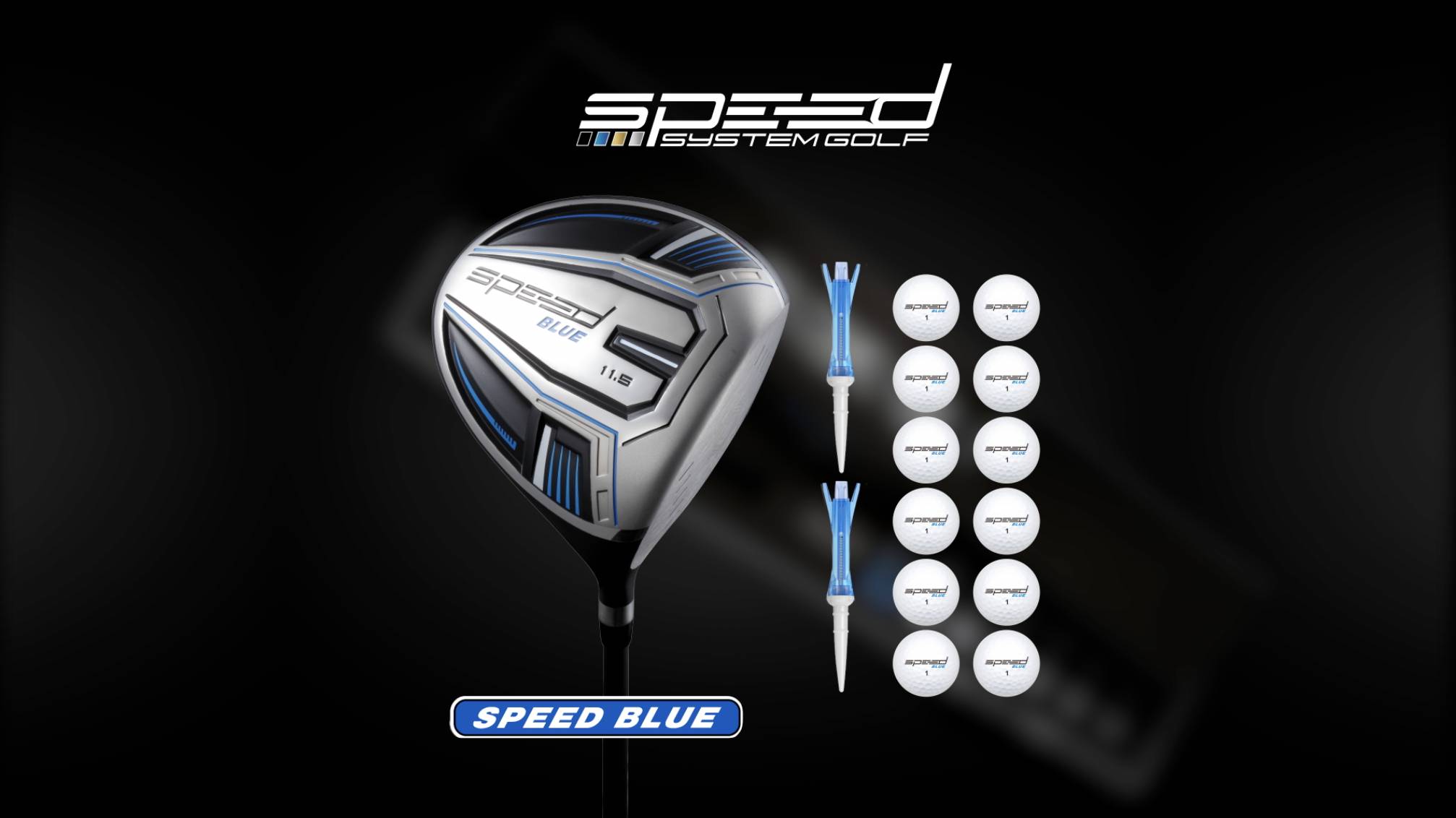 It's also worth noting that while the balls are designed for use with the Speed System driver, they are meant to be used for every shot you take. So players who've used the Speed System Golf balls report feeling a difference even when using the ball with their irons and wedges.
So, now you understand how the components of Speed System Golf are supposed to perform together. But the question is: Does this new product actually deliver on its promises?
Putting Speed System Golf to the Test
Golf Laboratories conducted tests of Speed System Golf using both robots and amateur golfers. Within these tests, they explored the benefits of the Speed System driver alone and the full, three-part Speed System.
Robotic tests determined that, compared to the leading brands, the Speed System driver:
Hit the ball an average of 17 yards longer

Generated more golf club head speed

Created a higher launch angle

Generated a greater flight trajectory
Golf Laboratories conducted a similar test using real players—amateur golfers with average handicaps. When tested against each golfer's regular driver, Golf Laboratories found that the Speed System driver enabled golfers to drive the ball 16.5 yards farther. Moreover, the driver seemed to improve accuracy, as well.
"With the majority of golfers, their shot is low, and their shot is to the right," says Golf Laboratories president Gene Parente. "With [the Speed System driver], it hit higher and it hit straighter. And those are the two major results that I believe resulted in the 16.5 yards increase in distance."
Those stats are plenty exciting on their own. But when Golf Laboratories tested the full Speed System—driver, golf, and tee—they found an average increase of 21 yards driving distance.
That's no small gain.
The Speed System Golf Package
Now you know what Speed System Golf does. So let's talk about what exactly you can expect to receive if you decide to order your own Speed System.
Every Speed System package includes:
An ultra-premium lightweight Speed System driver

12 tour performance golf balls

2 spring-loaded tees

A matching head cover

A bag tag

Membership to Club Speed System
On top of that, Club Speed System gives you access to exclusive online video content featuring expert golf instruction.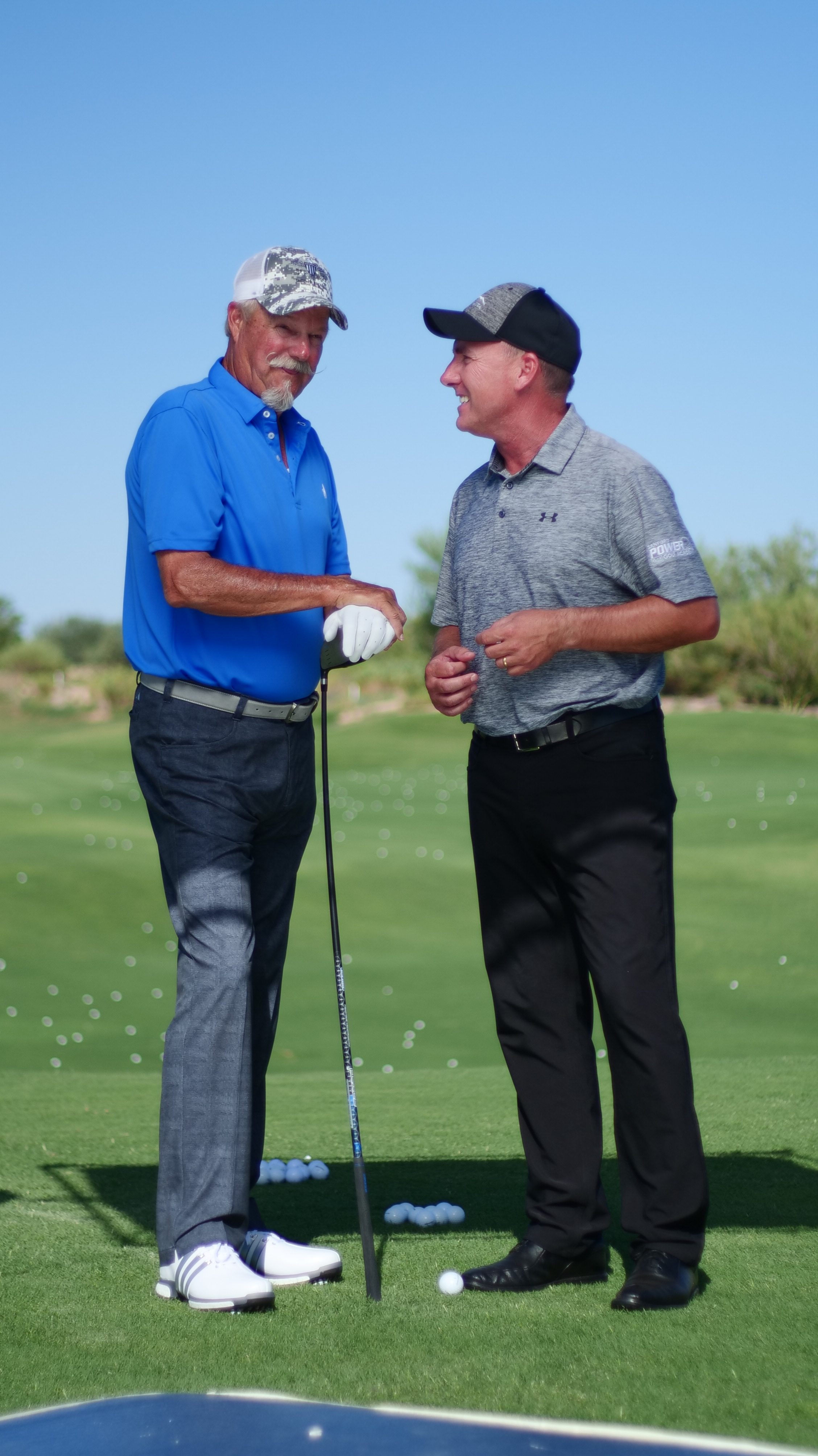 Your purchase also comes with a 60-day guarantee. So you can return your Speed System within 60 days, no questions asked. And you receive a full product refund.
Speed System vs Super Speed Golf
There seems to be a bit of confusion of the two, as the names have similarities. But while Speed System is built around a driver, Super Speed is actually a training aid. And although both try to help golfers maximize total distance, Super Speed is a system of weighted training clubs to help with speed training and strength training in the golf swing. In fact, we interviewed the guys behind these training clubs a few years back at the PGA Merchandise Show.
So if you are looking more for golf fitness or strength training and swing speed training, Super Speed is a great option. But other than both dealing with distance, the two products are nothing alike.
Speed System Golf: A Snapshot
To put it simply, Speed System Golf is a comprehensive golf system designed with the majority of golfers in mind. Unlike leading brand drivers that are engineered for tour players, the Speed System driver was created specifically to compliment the natural swing speed of amateur golfers.
The design works. Moreover, leading independent testing lab in golf confirms that the Speed System driver alone helps golfers drive the ball an average of 16.5 yards farther.
But when used with the included Speed System golf balls and spring-loaded tee, the average gain leaps to 21 yards.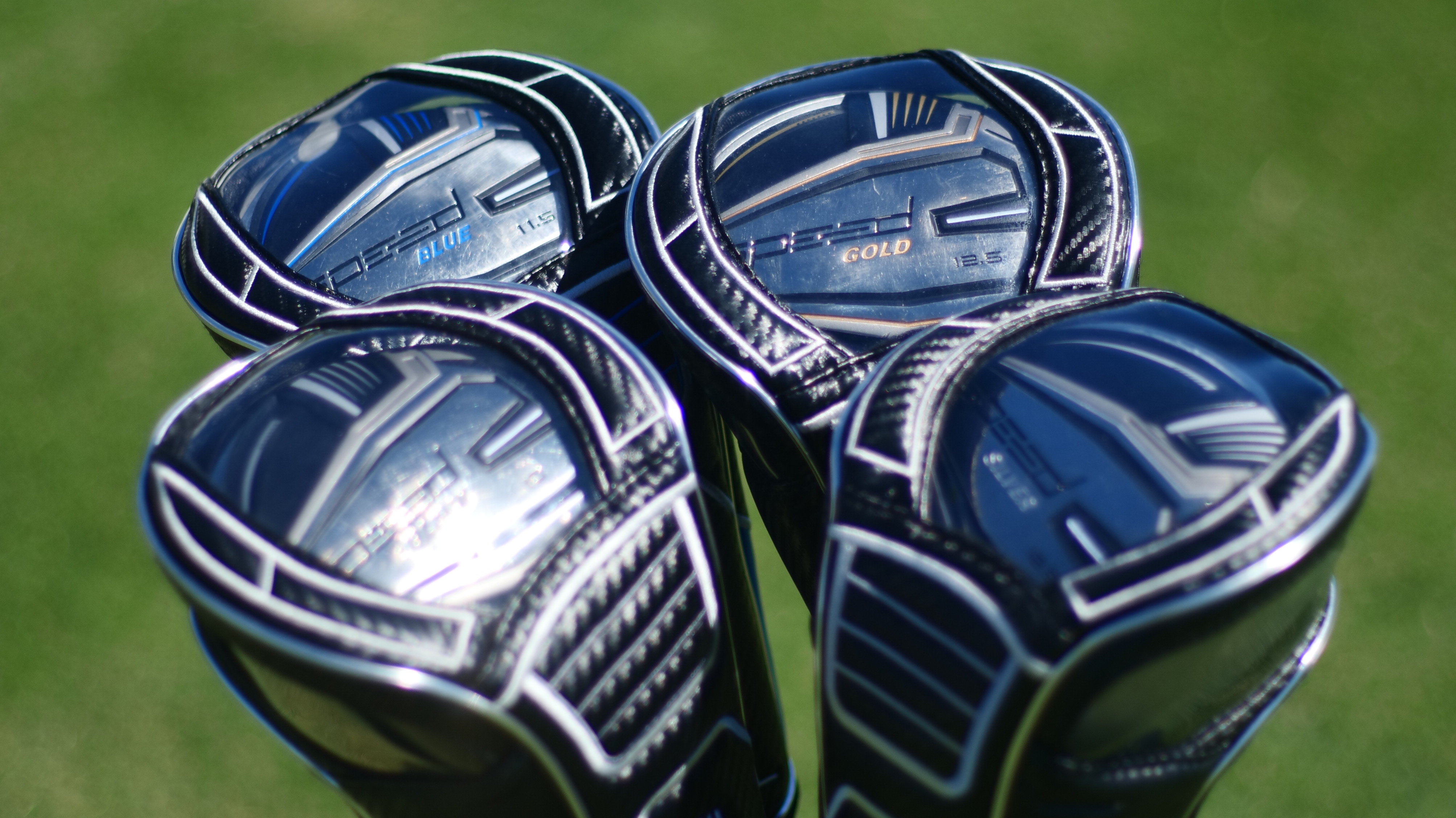 The success of the Speed System Golf design lies partly in the use of speed zones. So when you order your own Speed System, you select from one of four speed zones based on your average swing speed or carry distance. Each Speed System Golf driver and golf ball is fully optimized for its specific zone. By doing so, this product truly is tailored to the average golfer.
Finally, Speed System Golf comes with a no-questions asked, 60-day guarantee. So the risk is low. But do you think the potential reward is worth a shot?
Thoughts? Insights? Opinions?
Does The Speed System Driver sound like it might be right for you? Perhaps you have any questions? Or are there other products you'd like to know more about?
Drop us a line in the comments! We always want to know what's on your mind and learn how we can help you play better golf.
Of course, if you are struggling to fix a slice with your driver or even a nasty hook, we've got you covered.
And remember to follow us Facebook, Twitter and Instagram for more tips and tricks to transform your game. Our primary goal is always to help you play better golf. And for insightful video tips, subscribe to our YouTube channel!
Also be sure to subscribe to our channel and join us at GreatGolfTipsNow.com for further insights on all aspects of your golf game, from driving to chipping to bunkers and more.