The New Lag Shot: Will This Training Aid Fix Your Swing?
Lag Shot: An Overview of the Training Club That Promises Greater Distance, Improved Accuracy, and Perfect Timing
The latest buzz-worthy training aid on the market is a golf training club called Lag Shot.
This club promises to: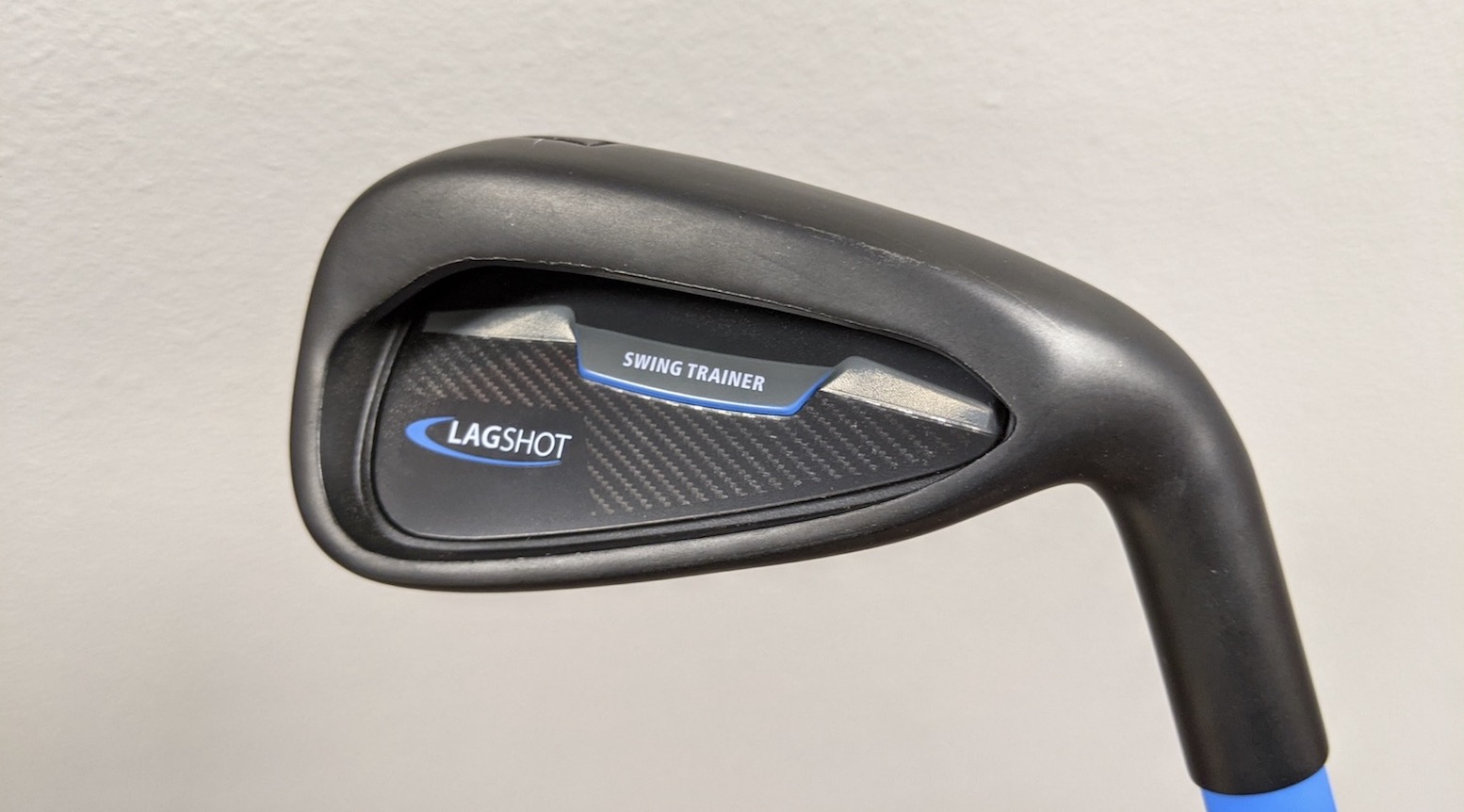 In short, the Lag Shot golf training aid promises to help golfers of all levels make the improvements they've always dreamed of making.
But how does it work? What's the logic behind the design? And how is it different from other golf training aids?
We've got all those answers right here.

What is Lag Shot?
Lag Shot is a training club with the length, loft, and lie of a seven-iron. It features a black, wear-resistant club head and a blue, whippy shaft.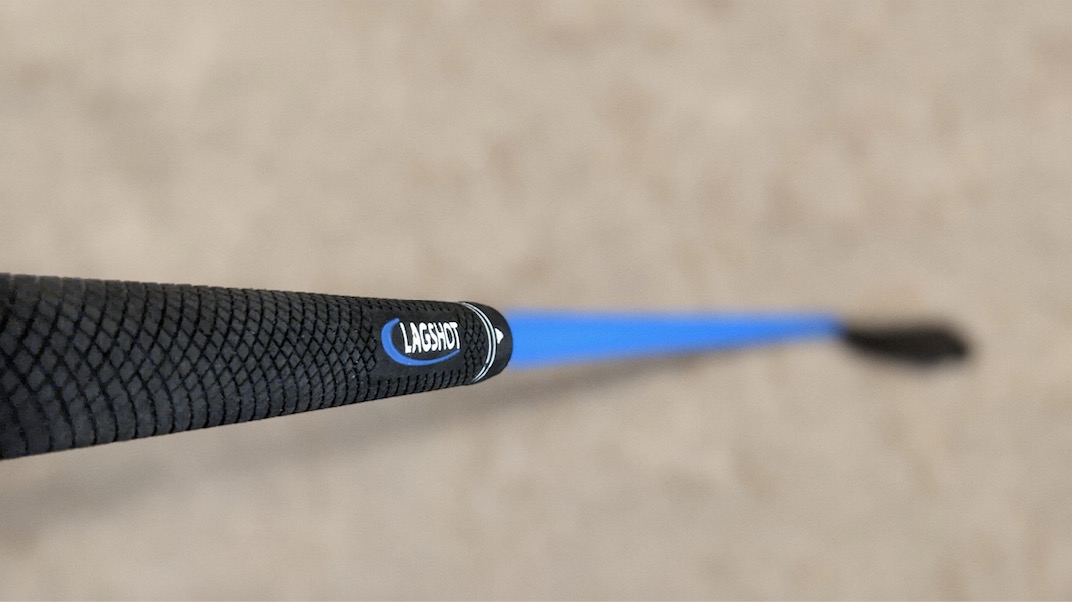 This training aid is designed to be used for practicing a range of shots, including drives, iron shots, and even wedge shots. You can use Lag Shot to simply practice your swing motion, or you can actually hit golf balls with it.
So . . . what's the point of this training aid? Why the whippy shaft? How does that help?
It all comes down to one of the biggest buzz words in the game of golf: lag.
What Problem Does Lag Shot Solve?
Just about every amateur golfer dreams of mastering lag like a pro. Many golfers think of lag as the ultimate solution for increasing clubhead speed and getting maximum distance.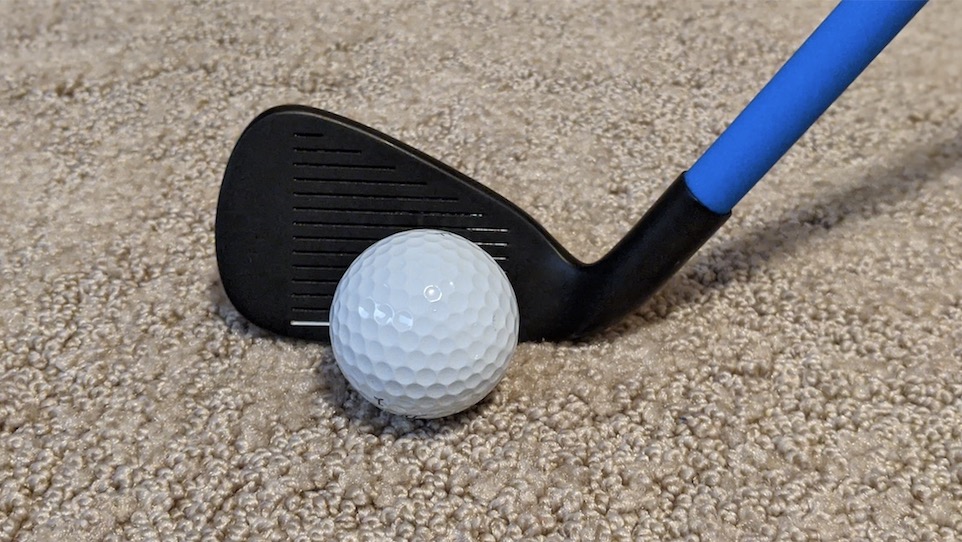 Unfortunately, it's really, really difficult to get lag right. In fact, a lot of casual golfers are better off foregoing this skill altogether than suffering the consequences of bad lag timing.
What is Lag?
If you haven't heard this term before, lag refers to a swing sequence that loads speed and power into the clubhead just before impact. Professional golfers use this technique a lot.
Here's how lag works. The golfer drags the clubhead along behind the clubhead in the transition and downswing instead of swinging the clubhead out wide. They wait until the bottom of the swing to release the clubhead lag, whipping it through to strike the golf ball.
This whipping motion loads the clubhead with speed for maximum power at impact.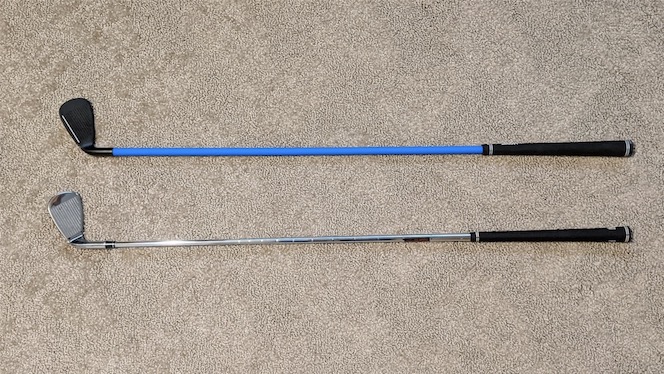 It's a great skill to have if you can master it. But mastering it is not easy. Your entire swing is over in the blink of an eye. How are you supposed to make sure you're releasing the clubhead at the perfect moment?
This is the problem Lag Shot promises to address.
How Does It Work?
With its ultra-flexible shaft, Lag Shot is designed to show you what masterful lag actually feels like. As you swing through, LagFlex Shaft technology guides the motion so you load the clubhead naturally.
In other words, this golf training aid forces you to fall into the proper sequence without any conscious adjustments. In theory, you learn what to do with your hands, arms, and body naturally.
Then, when you get the feel for proper lag in your body, you can find it again in your actual golf game.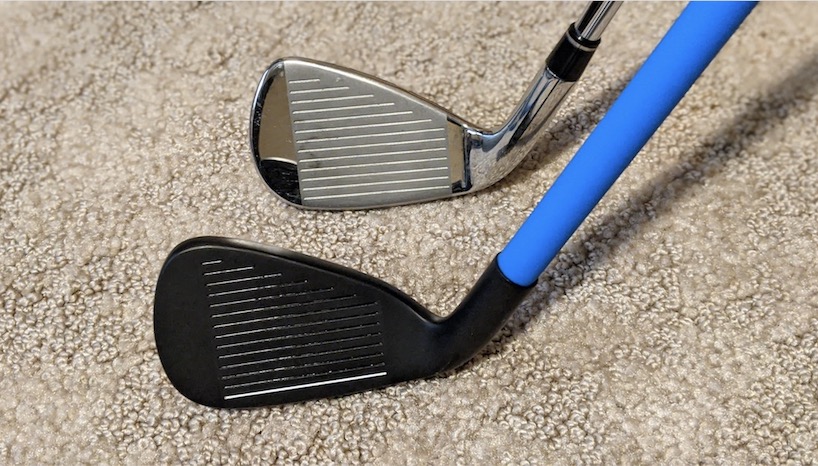 Now, if this all sounds familiar, it's because it should. A lot of other training aids already attempt to help golfers solve the same problem using similar techniques. Does Lag Shot actually offer something new?
Well, yes and no. There are other lag trainers in the golf market, notably the Orange Whip.  In fact, the Orange Whip is a great product that we would also recommend, especially for warming up before a round.
But the big difference with the Lag Shot is that you can actually hit a ball with the club.
All we know is that the designers of Lag Shot say they've put their product through rigorous user testing and consulted PGA Professionals to create a golf swing trainer that would excel where others fell short.
We actually got a chance to use the Lag Shot, and used it in the video below.
How Do You Practice with Lag Shot?
You can use your Lag Shot with or without a golf ball. This is an added advantage for golfers who can't make it out to the range as often as they'd like. You can still take a few swings at home every day and work on the big picture goal: training your body to execute a great swing motion.
Now, there are a few potential benefits to using a product like this to improve your golf swing.
First, it improves tempo, timing, and sequencing by teaching your body what a good golf swing feels like. Feel plays a huge role in our ability to learn and improve quickly.
Another plus is that practicing with Lag Shot is easier on the body than, say, running a ton of practice drills. The extreme flexibility of the club shaft promotes a tension-free transition and effortless downswing.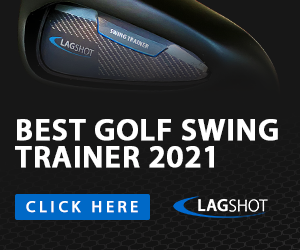 This brings us to our next question:
Who is It For?
According to the makers of Lag Shot, this club is for everybody. Golfers of all levels and ages—male and female—can reap the benefits of Lag Shot.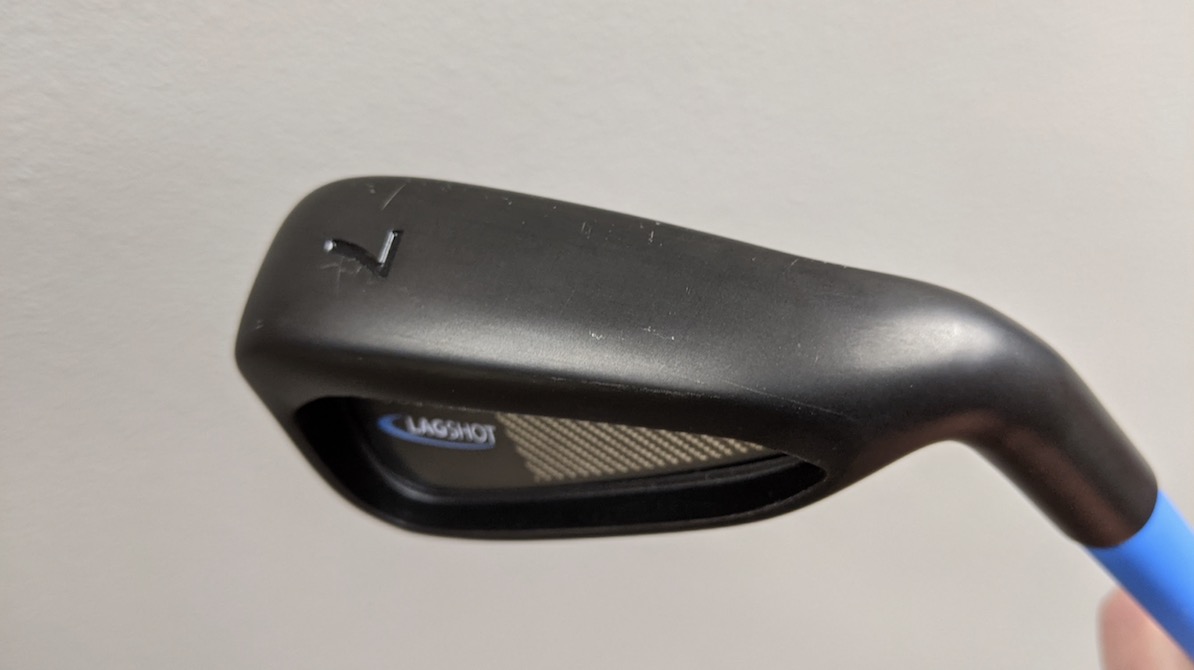 However, the designers also suggest that this training club might be especially beneficial for senior golfers, those with limited mobility, and anyone struggling with joint pain. In other words, anyone who may have given up on improving their swing because the physical strain was too much.
What Does It Cost?
So, that's what Lag Shot does. Now, what does it cost?
Lag Shot currently sells for $119, and shipping is free. You have the choice between a left-handed or right-handed Lag Shot club. Your purchase also includes a Lag Shot video training series. The series is taught by Adam Bazalgette, a three-time PGA Teacher of the Year.
And what if it doesn't help your game? There is a thirty-day money back guarantee.
The Big Picture
So, quick recap:
Lag Shot is a golf training club designed to help you improve your swing motion. It features a whippy club shaft that forces you to find proper timing, tempo, and sequencing naturally. This helps you master lag and hit longer, more accurate golf shots.
This training aid is for golfers of all levels and can be used with golf balls or on its own. It is currently priced at $119 with free shipping and a 30-day money back guarantee.
Do You Own a Lag Shot Training Club?
Does this training aid pique your interest? Or have you tried it already? Let us know in the comments if it helped your game! We're curious to know more.
While it may not give you the perfect golf swing, it can help you build the proper club head lag in your golf swing. And that proper golf lag can help you improve your swing path and increase your swing speed.
For more in-depth golf tips, visit us at GreatGolfTipsNow.com. This golf instruction is completely free and packed with detailed advice to help you play better golf!