How to Stop Topping Fairway Woods
Stop Topping Fairway Woods – Learn How You can Hit Your Fairway Woods Off the Ground
Nothing is worse than catching the very top of the golf ball and watching it dribble off 10-20 yards in front of you.
Worse still is when you do it with a fairway wood that you hoped would go 200 plus yards.
Believe it or not, it happens to golfers at every level. Not just amateurs!
In order to solve this problem, we need to control exactly where the club hits the ground. Here's a few ways learn how to stop topping fairway woods.
Weight Shift – The Problem vs The Solution
The goal with a fairway wood is to achieve maximum distance… because it is, of course, the longest club in your golf bag that you can hit off the ground.
Naturally, when most golfers try to hit a golf shot hard and far, their weight tends to stay on your back foot when you swing forward.
This movement can have its benefits with a driver. But with a fairway wood it causes the bottom of the swing to go back and ultimately can lead to you topping your golf shots.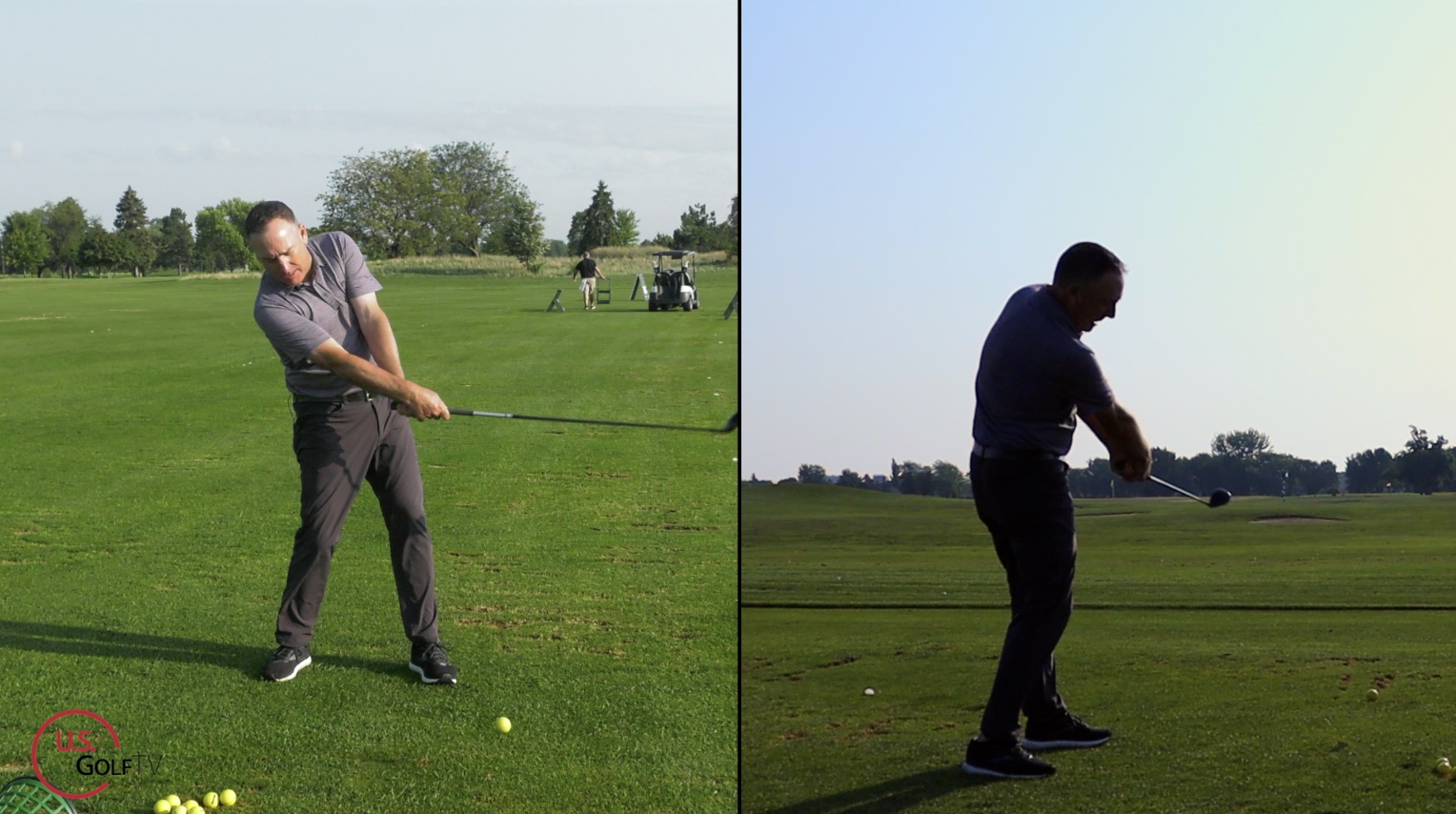 The solution to this is to get your weight moving more towards the front of your stance.
An easy way to check this is in the finish of your swing. Make sure your weight/pressure is on your forward foot. This will dramatically decrease the chances of you topping the golf ball.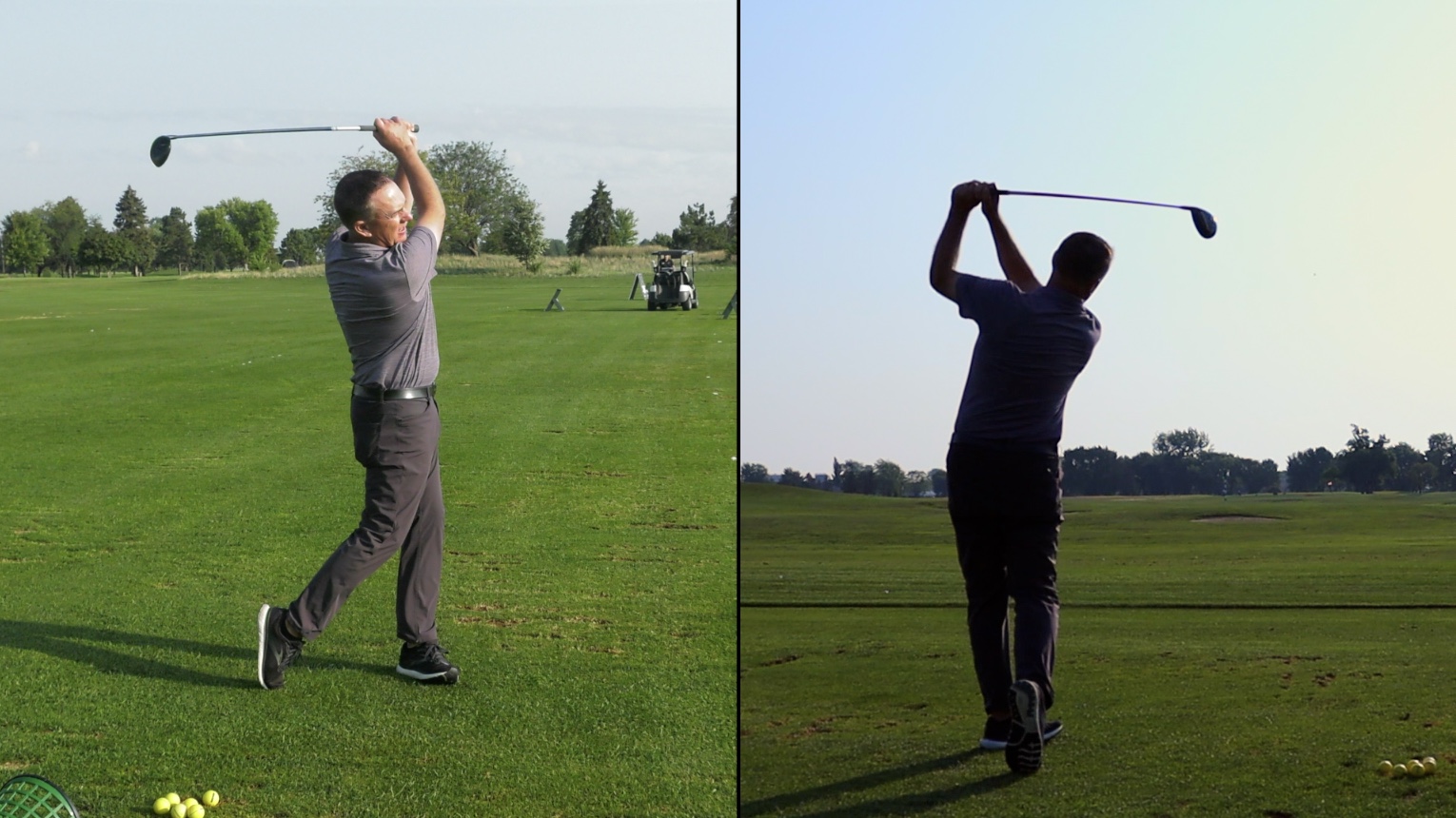 Swing Direction – Low and Around vs Vertical Line Swing
A fairway wood, being one of the longer clubs in your golf bag, forces you to stand further away from the ball.
By standing further away, the natural tendency for any golfer is to swing the club low and around their body.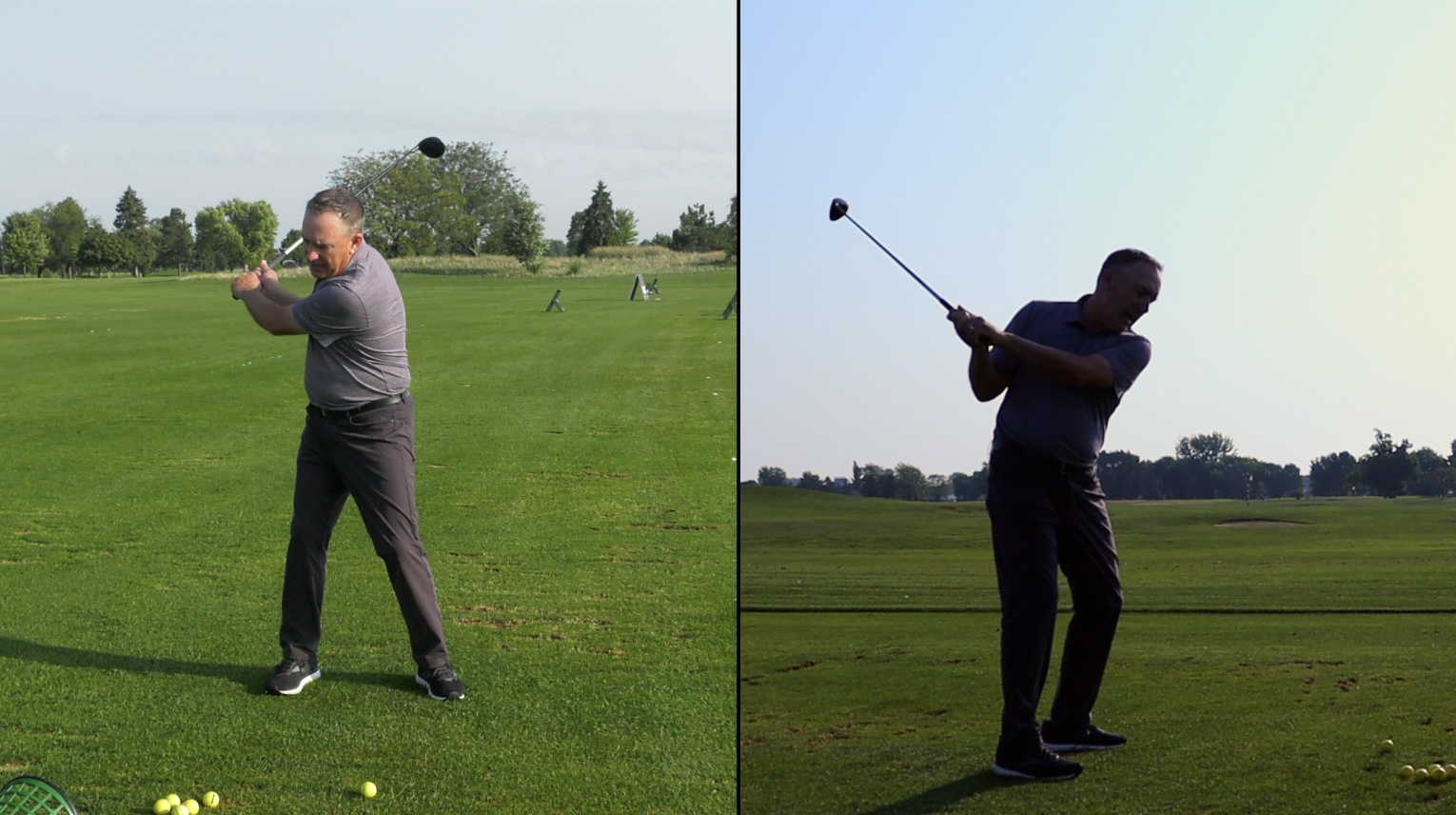 Now why is that important?
Because when you swing the club low and around the bottom of the swing arc goes backward… Which can cause you to top your golf shots.
The solution to this "low and around" move is in the teaching of the Vertical Line Swing method.
In your backswing, try to feel that you're swinging the golf club straight back and up.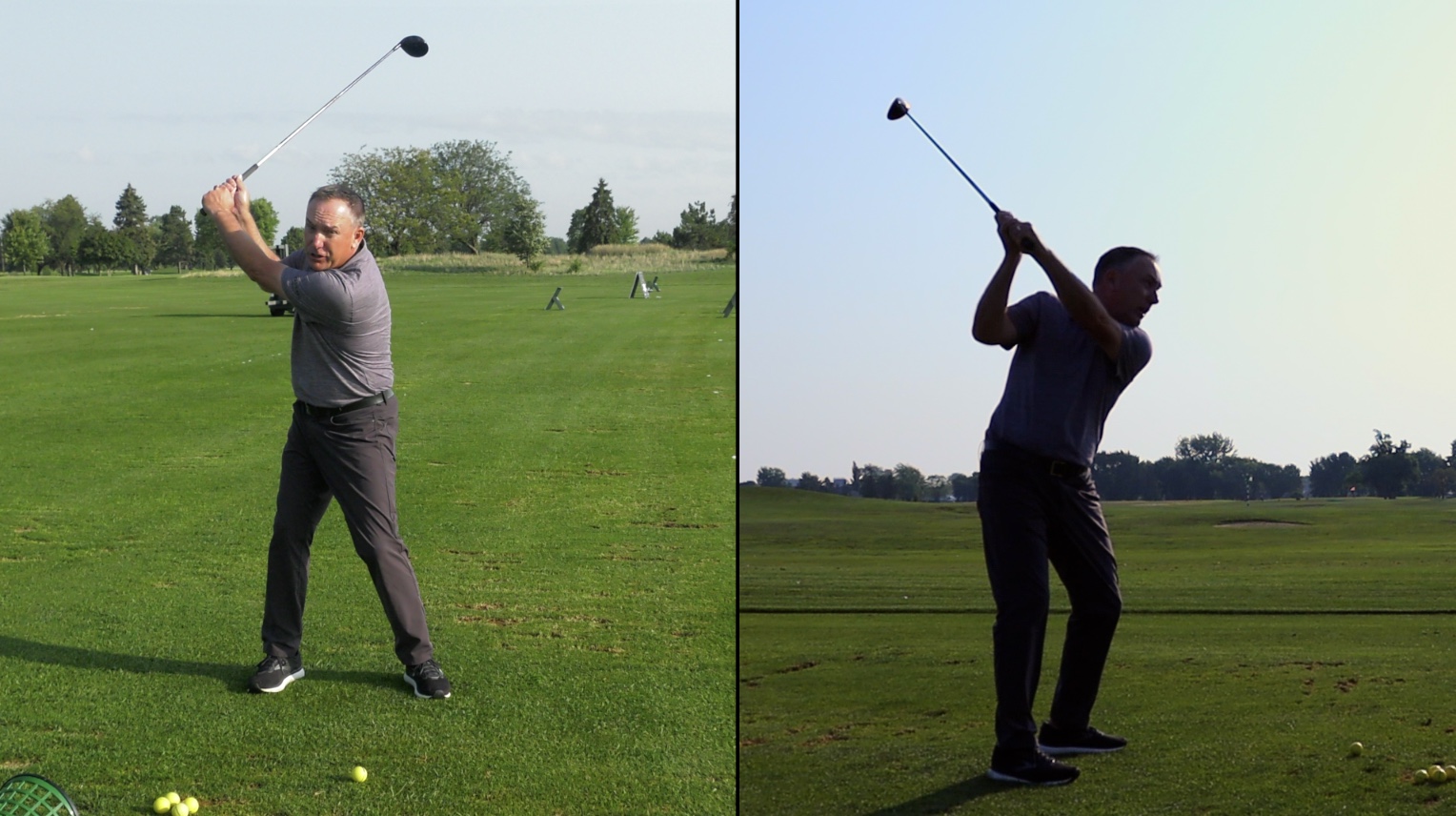 Now, this movement in your backswing might feel a little bit weird at first but eventually it should start to feel like you have much more control over where the club actually is.
This feel in your backswing coupled with your weight going forward will help you to hit more solid fairway wood golf shots.
Ball Position – Too Far Forward?
With a driver, nearly all PGA teaching professionals will teach that you should move the ball forward in your stance so that you can hit the ball as the club is swinging in an upward motion.
Why should it be any different with a fairway wood?
The answer is in the name of the club… It's because you're hitting the ball from the ground or fairway.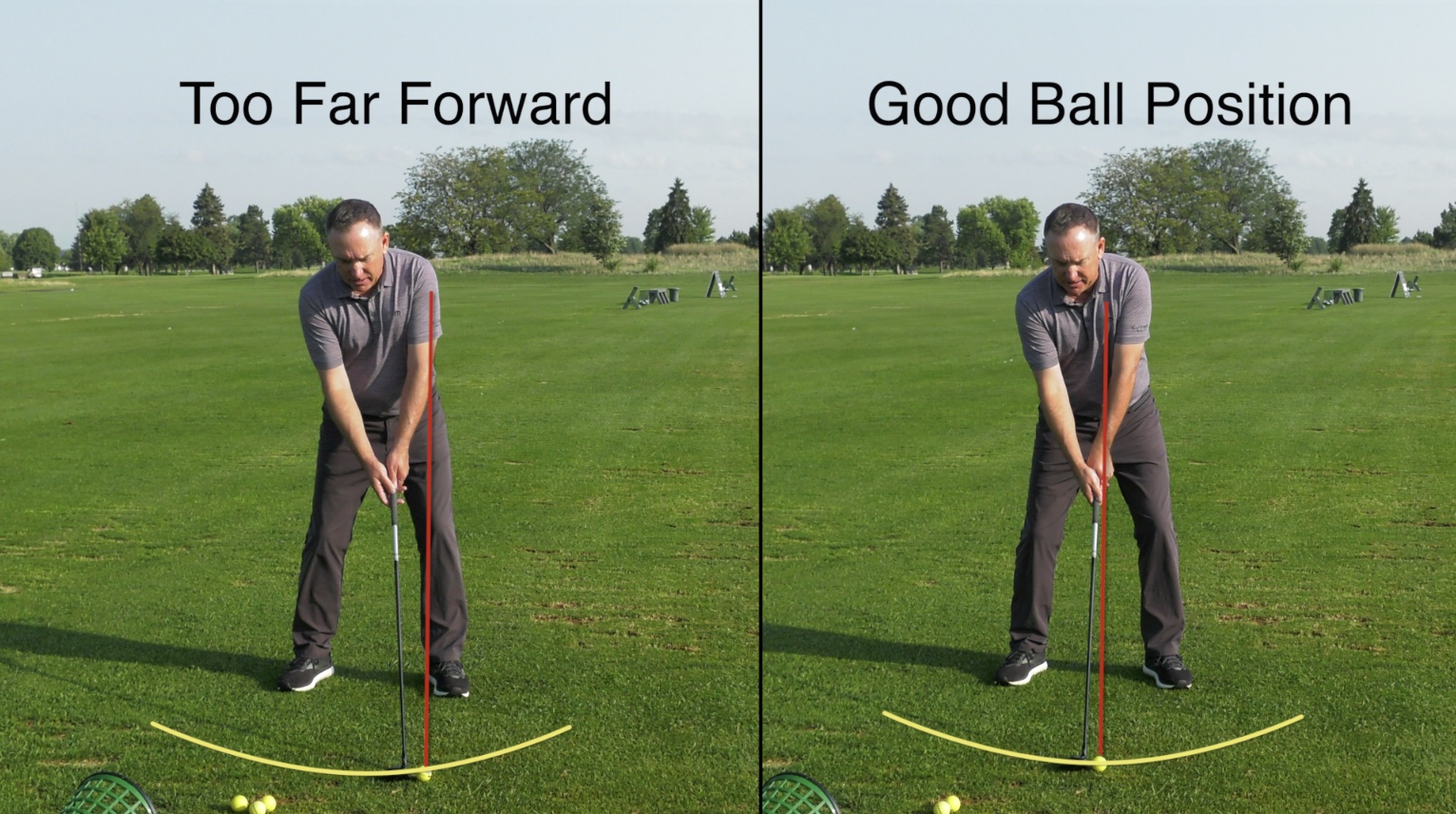 The position of the golf ball when you're hitting a fairway wood should be slightly back from where it would be with a driver.
The logo on your golf shirt can also be a good point of direction with your ball position.
Find the logo on your golf shirt or polo and make sure that the ball is directly below that point. This new ball position will help your ball striking with your fairway woods drastically improve.
The Objective for Fairway Woods
The overall goal with a fairway wood is to a golf shot off the ground that travels a far distance. Learning to properly hit solid fairway wood shots can seriously help lower your score.
Whether it's reaching a par 5 in two or getting to the front of the green on a long par 4, being able to consistently hit a solid fairway wood shot is very valuable.
While hitting this shot, however, you have to not take a divot, not pull up too early and make very clean contact.
All of these factors are what make hitting a fairway wood shot extremely difficult!
In the setup for a fairway wood shot, you'll want the ball slightly forward in your stance to allow for the ball to get up in the air after making contact. You'll also want your weight/pressure on your feet to move slightly forward as you're swinging the club through the ball.
Both of these adjustments will ultimately help you have better contact with your fairway woods.
What Do You Think?
Do you think these tips to hitting your fairway woods off the ground have helped you? Has it helped you to feel more comfortable over these sorts of shots? Please join us in the comments to share your thoughts!