The Best Father's Day Gifts for Golfers
Father's Day Gifts: The Ultimate Guide to Giving Your Golfing Dad the Best Day Ever
No doubt about it, our dads deserve the very best Father's Day gifts we can give them. Their patience, sense of humor, and life lessons have made us who we are today. They've seen us at our worst and still choose to believe in our best. They even brought us into this world. And, as they occasionally remind us, they can take us out.
The point is, we all owe our dads a debt of gratitude, preferably in the form of a really great golf gift. Whether your dad is a driven competitor or a casual weekend warrior, we've got you covered.
Here is your comprehensive guide to the hottest Father's Day gifts for golfers this year.  (Editor's Note:  Some links may contain affiliate links)
For the Dad Who Loves Gadgets . . .
We all know those golfers who can't resist anything involving stats, batteries, or regular app updates. If this describes your dad, here are some high-tech gadgets he's bound to love. Not only are these Father's Day gifts fun to play with, they're also bound to become a practical staple of his golf game.
LiveView Pro
If your dad is all about the most cutting edge advancements in golf technology, he will love LiveView Pro. In fact, LiveView has been a Golf Digest Editor's Choice three years in a row. Described as "the golf studio that fits in your pocket," this lightweight camera allows Dad to watch his own golf swing in real time.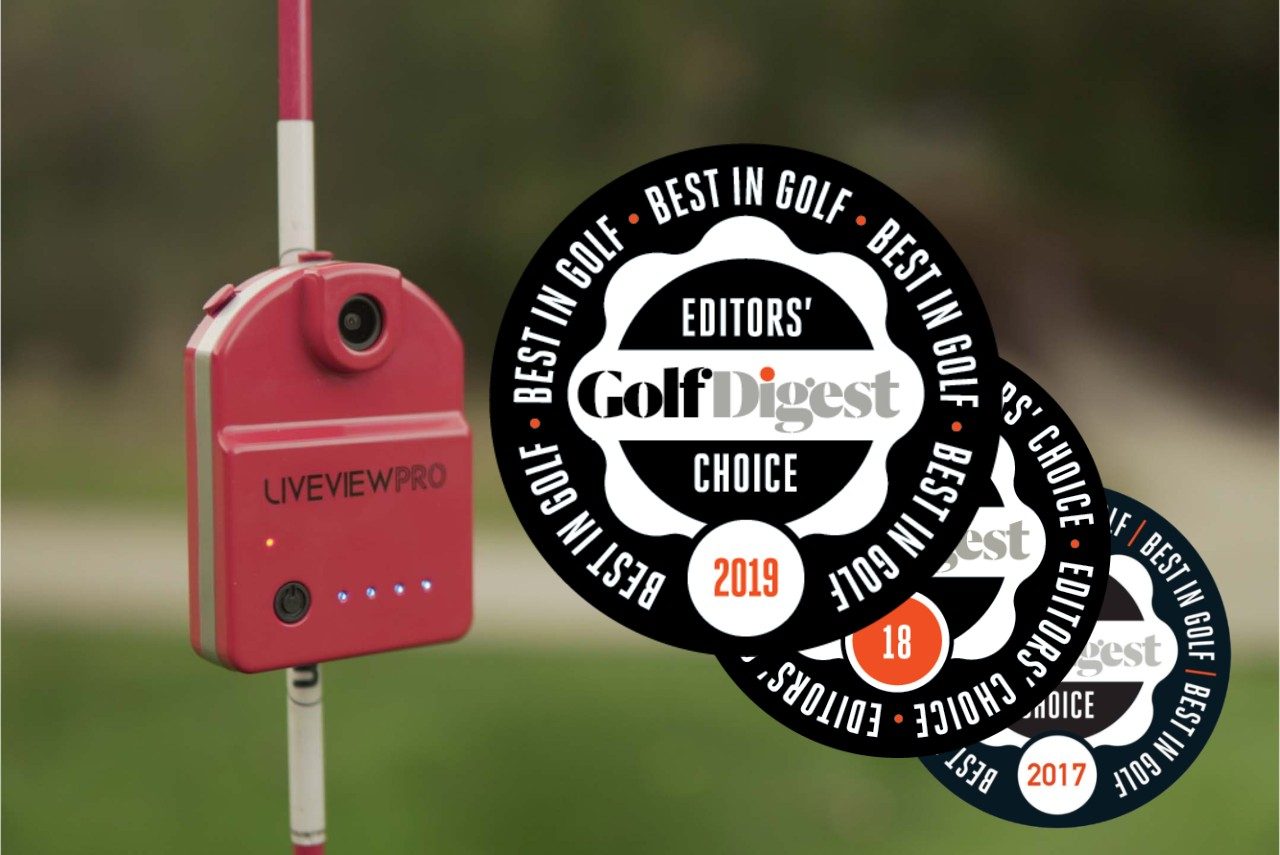 Basically, the camera syncs with an app on his smartphone or tablet, transmitting live, mirror-image video of his swing. The LiveView app comes with cool extra features like slow motion instant replay and swing tools, enabling him to draw coaching guides directly onto the video display so he can check his own form. Plus, the LiveView camera attaches to an alignment rod or tripod, so Dad can watch himself from just about any angle.
What it costs: A brand new LiveView Pro costs $349, but if your dad already has LiveView Classic or LiveView+Plus, you can hook him up with an upgrade for $75-$249 through LiveView's Trade Up program.
Where to find it: Buy direct from LiveView Sports.
Bushnell Wingman GPS Speaker
The Bushnell Wingman is a high-quality speaker that uses Bluetooth technology to connect to the Bushnell Golf App and your chosen music source. This allows you to play music throughout your round and receive yardage readings from anywhere on the golf course.
Access to the Bushnell Golf App comes free with the Wingman. The app features GPS distances for 36,000+ golf courses worldwide, providing high-accuracy yardages no matter where you play. You can also track scores, book tee times, and view 3D flyovers through the app.
To find out how far you have to hit the golf ball, all you have to do is push the button on the Wingman's detachable remote. The device automatically gives a voice reading for distances to the front, center, and back of the green.
The rest of the time, you get to enjoy your own music through top-quality speakers.
If you've ever owned a rangefinder, you know it's one of the most used pieces of equipment a golfer can own. Most of us use our rangefinders for every shot but putts. Whether you're reaching for an iron, a driver, or a wedge, you're most likely reaching for that rangefinder, too.
What it costs: $149.99
Where to find it: Right Here
SC300 Swing Caddie Portable Launch Monitor
Does your dad get really into the launch monitor readings while watching tournament broadcasts? Or does he love seeing his own stats at club fittings? The SC300 Swing Caddie is a great way to bring that data home.
We love the SC300 because it provides swing data with an accuracy comparable to the industry standard launch monitors that cost upwards of $10,000. The difference? The SC300 is actually affordable for casual golfers. It's also compact and cordless.
This gadget lets Dad know his swing speed, smash factor, ball speed, carry distance, launch angle, apex, and spin rate on every single shot.
What it costs: $549.99
Where to find it: Right Here for $50 off!
Bushnell's Pro XE
There's no question Bushnell leads the industry in rangefinders. Whichever rangefinder your dad is using now, the Bushnell Pro XE is certain to put it to shame. The brand is already known for its Slope Technology, giving golfers compensated distances based on slope. Now, the new generation has added considerations for temperature and barometric pressure. Whether or not Dad actually has any distance control is a whole other issue. But rest assured, the Pro XE definitely does its part to help him plan each shot a little better.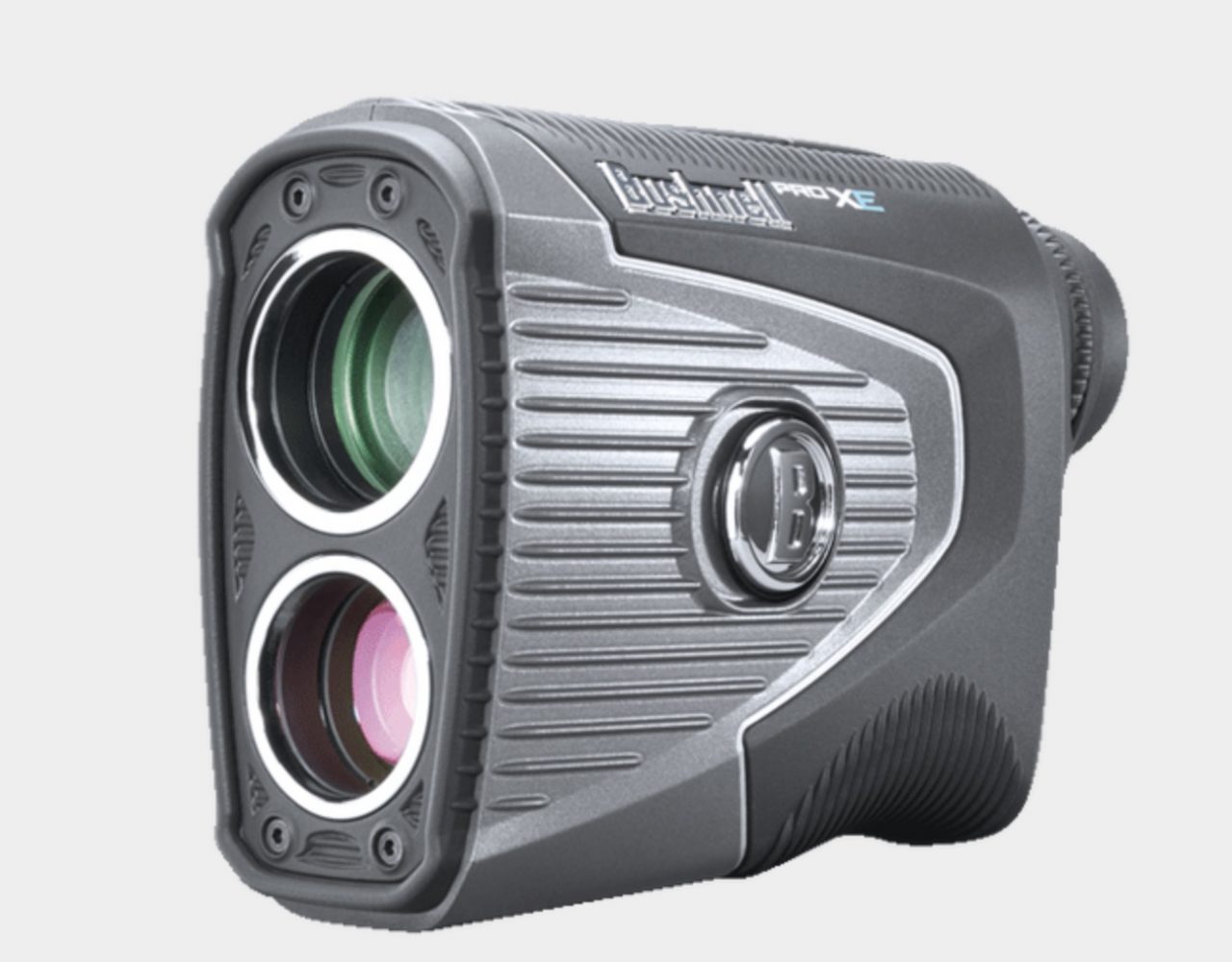 What it costs: $549.99
Where to find it: Right Here
Bushnell Hybrid GPS Laser Rangefinder
Oh, hey! It's another Bushnell Rangefinder. What can we say? Bushnell knocks it out of the park every single time.
If you're looking for an advanced rangefinder with a lower price point than the Pro XE, the hybrid is a good call. This rangefinder comes pre-loaded with more than 36,000 golf courses in more than 30 countries.
No matter where your dad likes to golf, this gadget has him covered with distances to the pin as well as to the front, back, and middle of the green. Purchase of the Hybrid GPS Laser Rangefinder includes access to the Bushnell Golf App. This means access to hole layouts, 3D flyover maps, and regular course updates.
What it costs: $349.99
Where to find it: Right Here
Bushnell iON GPS Watch
If the Hybrid GPS Laser Rangefinder is closer to the mark but still a little more than you wanted to spend, you might check out Bushnell's iON2 GPS Watch. This watch is also pre-loaded with 36,000+ courses all over the world.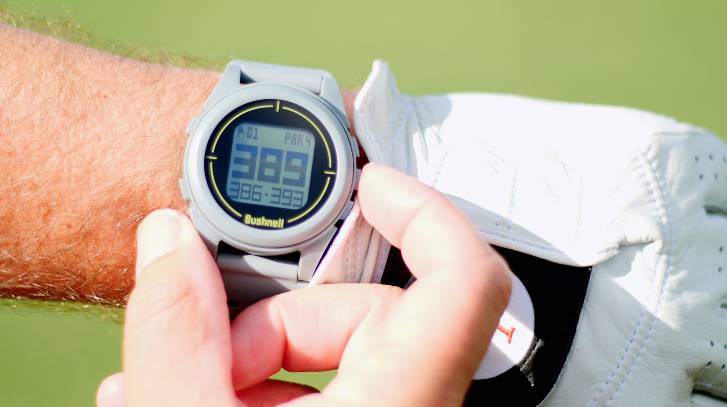 We love the comfortable, athletic design. Easy wearability combined with auto course recognition and auto hold advance means Dad doesn't even have to remember to use this gadget. One easy glance at his wrist is all it takes to get immediate distances to the front, middle, and back of the green. Added bonus: this purchase also comes with the Bushnell Golf App.
What it costs: $179.99
Where to find it: Bushnell Golf
SC200 Portable Launch Monitor
If you are looking for a more cost-effective option to the higher-end SC300, you may want to look at its predecessor, the SC200.  While the SC200 tones it down a bit from its counterpart, it still packs a lot of great stats at a good price.
Ball speed, swing speed, smash factor, carry and total distance, all for under $300?  The average golfer can learn a lot about their game just by knowing a few key numbers like this.
What it costs: $289
Where to find it:  Right Here
For the Dad Who Dreams of Playing Like the Pros . . .
At USGolfTV, we love seeing golfers develop their skills in genuine, lasting ways. That's why we're always on the lookout for truly effective training aids. These Father's Day gifts can help your dad make the kind of improvement he's been dying to make. No gimmicks, no tricks. Here are our absolute favorites.
Power Stick
If Dad has been on a crusade to get more distance (aren't we all?), we whole-heartedly recommend the Power Stick. This training aid uses "sonification of movement" as a device for helping golfers finally master lag. Translation: A cool cracking sound teaches Dad how to swing the club for maximum clubhead speed.
We've tried it out for ourselves and can tell you it's amazing how quickly the brain and body adjust for that cracking cue. The Power Stick promises a gain of "20 yards in 20 swings a day." Trust us: that's more than a slogan.
What it costs: $99.99
Where to find it: Power Stick
Orange Whip
Another great tool for understanding lag is the Orange Whip. This swing trainer is designed with a weighted ball at one end, a counterbalance on the top of the grip, and a flexible shaft. The weight of the orange ball allows your dad to actually feel how clubhead energy builds and moves throughout his swing, so he has a better understanding of when and how to release for maximum clubhead speed. The Orange Whip is also great for any golfer who needs some practice with tempo and rhythm.
What it costs: $89-$119, depending on model
Where to find it: Right Here
Pin High Pro
Balance and pivot are related to how pressure is distributed between your feet and the way pressure shifts over the course of your swing. As a golf instructor, I've often used pressure mats to observe the exact pressure percentages in my students' feet. But for their own practice—and for yours—it helps to have a way to check and evaluate their own foot pressure in real time.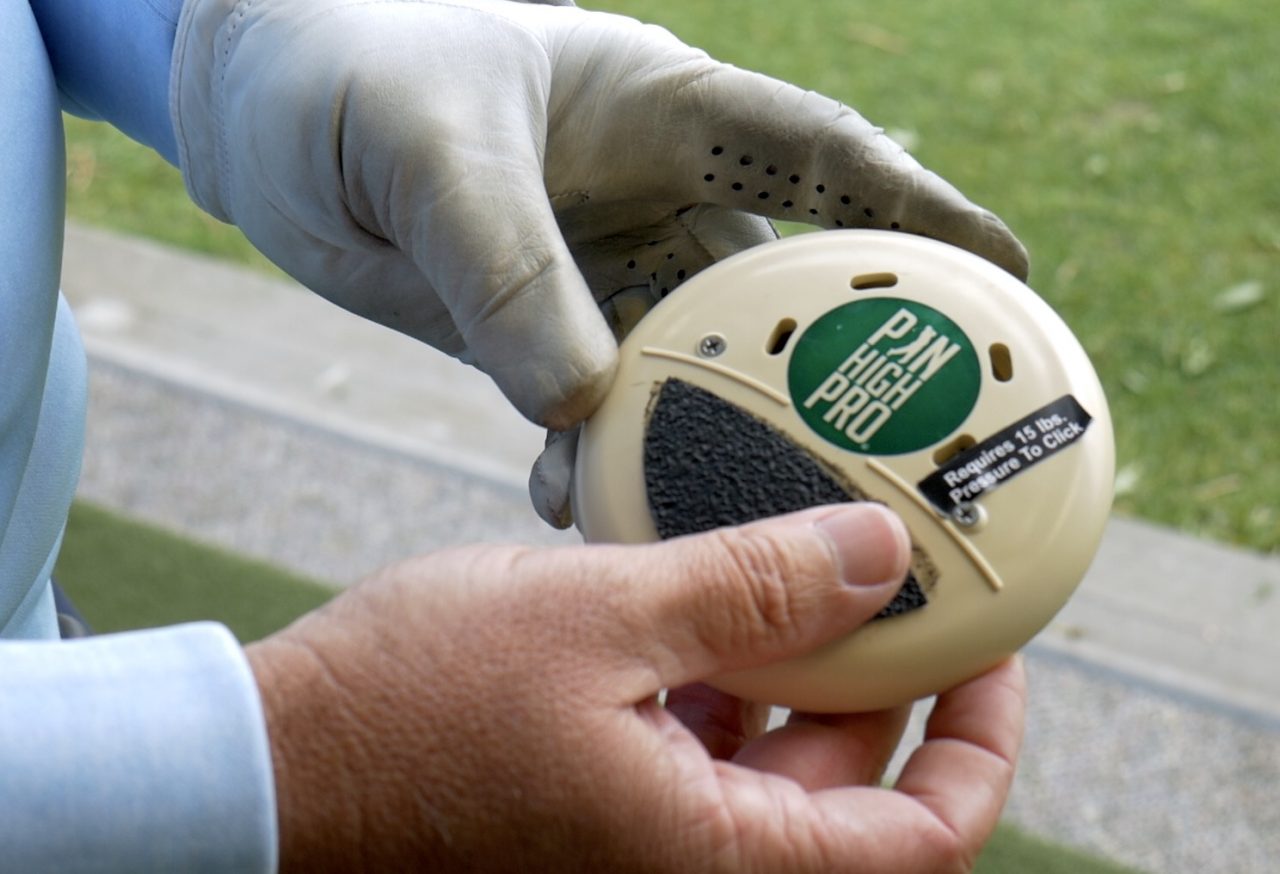 The Pin High Pro is basically a 3-ounce disk that fits under your foot and makes a clicking sound under the weight of about 15 pounds or more. It was engineered by Carl Papa with the objective of providing immediate feedback for golfers trying to perfect tempo and balance in their golf swing.
What it costs: $49.95
Where to find it: Buy Here for our Exclusive USGolfTV Pricing
The 4-in-1 Rimer Short Game Trainer
Golf setup might not be a topic many golfers get fired up about, the truth is, ball position can make or break your dad's shots. And if he's been struggling with his short game, a better ball position could make all the difference.
The Rimer Short Game Trainer is great for training the eyes to recognize the perfect ball placement for those all-important chip shots and putts. This training aid is super affordable and a great tool for getting up onto the green and into the hole in fewer strokes.
What it costs: $29.95
Where to find it: Right Here
For the Dad Who Would Love a Little Guidance . . .
If your dad is into self-improvement but gets all his golf tips from his buddies, consider giving him the gift of professional insight. There are a surprising number of options out there.
Golf Lessons
A quick Internet search will probably reveal that there are a lot more golf learning opportunities in your area than you realized. Even if Dad isn't invested in long-term improvement to his golf-game, he might get a kick out of a group lesson package or a weekend seminar.

If you're local to the Sioux Falls area, we highly recommend Sanford POWER Golf Academy. Their golf performance program package presents a stellar opportunity for anyone looking for well-rounded golf training. Their POWER programs include nutrition consults and strength training, as well as developing skills specific to golf.
Online Courses
Nothing beats the personal attention of an in-person golf coach. That said, online courses offer the opportunity to learn from top-tier instructors without breaking the bank. Plus, Dad can complete all his training in the John Daly style pajama pants you bought him with the money you saved by opting for online instruction.
There are a wide variety of course options out there, depending on Dad's specific level and needs. We always encourage you to do some investigating for yourself (and let us know what you find!), but you can find a quick breakdown of some of the most popular options here.
As for our personal favorite…
Tour Draw
Is your dad dying to finally get rid of that slice? Most golfers we know are. That's why Tour Draw is our favorite online training program. PGA Teaching Professional Todd Kolb reveals that everything we've been taught about what causes the slice is dead wrong.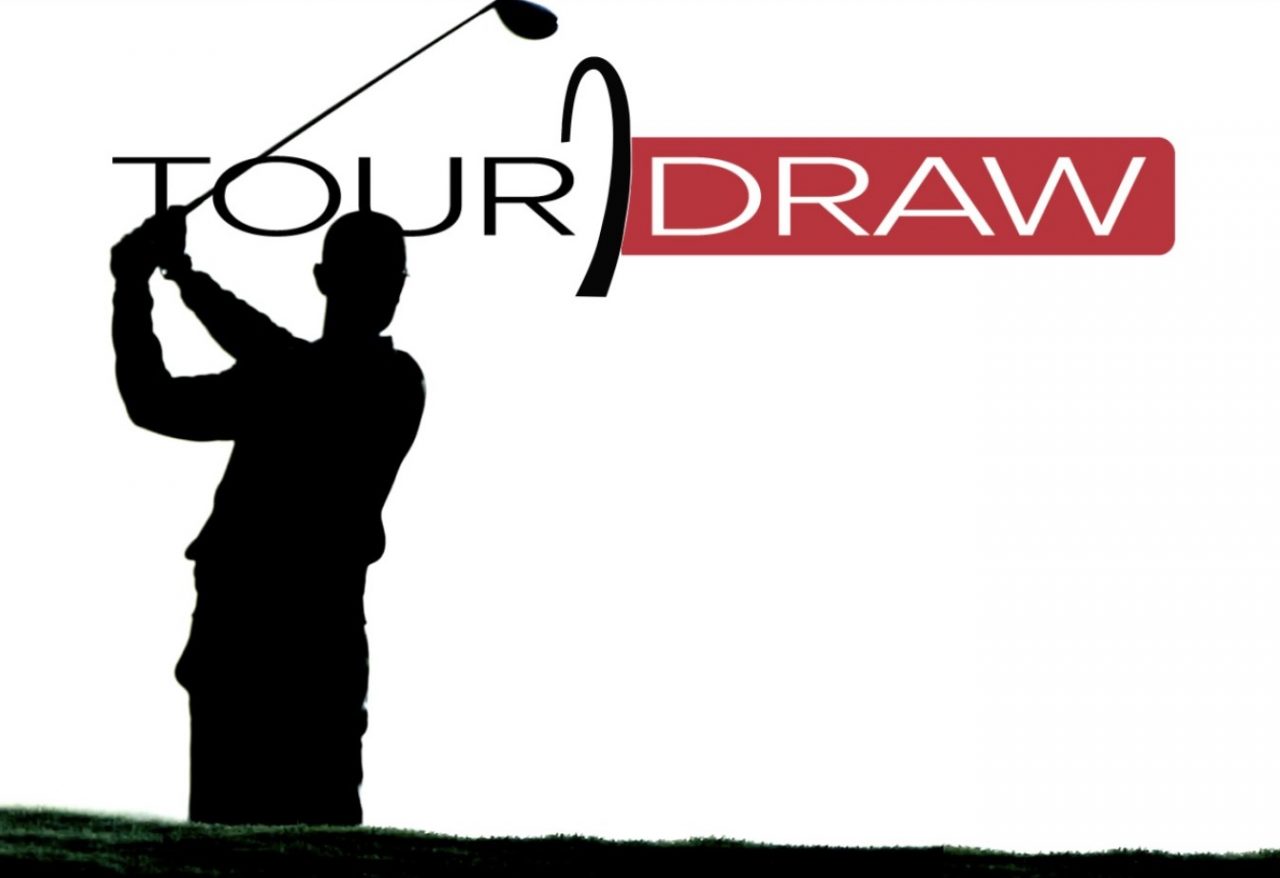 This means that your dad has been trying to fix his slice using bad advice and outdated tips. This training program reveals that hitting a nice, long draw is way easier than we used to believe. All it takes is brand new insight and some simple drills. Give the gift of Tour Draw, and you give your dad a solution that has eluded him for years.
What it costs: $97
Where to find it: Tour Draw
If You've Caught Him Eyeballing Commercials on the Golf Channel . . .
While "as seen on TV" products are rarely the total miracle they claim to be, we do see some of them get a little praise from the USGolfTV community from time to time. And the nice thing about gift giving is that it's an opportunity to be a little frivolous. Dad might be hesitant to risk his own hard-earned dollars on the promises of the (T)Less Driver. But there's really no risk in you giving him the gift of curiosity satisfied.
Here's where you can find some in-depth information on the most buzzed about golf products:
Father's Day Gifts for When You Really Don't Know What Dad Wants . . .
Maybe you don't know enough about golf to know what your dad needs. Or maybe your father is more of the strong, stoic type, keeping all his golf-related struggles and dreams deep inside. Whatever the reason, some dads are just hard to shop for. If that's the case with your dad, a golf certificate is always a great go-to.
You might already know what his preferred golf shop is. If not, let us recommend our favorite: Austad's Golf. They have a wide selection and stellar customer service. Between their online store and several locations throughout the Midwest, Dad should have no trouble finding whatever it is you didn't know he wanted. And if you really want to spoil your father, Austad's Tour Fitting Experience is unparalleled.
If your father prefers the gift of a fun experience, consider getting him a gift card for a golf entertainment center in his area. Places like TopGolf are cropping up left and right these days, and they offer golfers and non-golfers alike the opportunity to unwind and hit a few shots in a fun atmosphere.Or you might be able to find a local bar featuring virtual golf.
Anything We Missed?
There are countless great golf gifts out there, and the product selection is expanding by the minute. No matter how often, how well, or how seriously your dad plays the game, the perfect present is out there.
We covered our favorite Father's Day gifts this season. If there's anything we missed, drop us a line in the comments and let us know.
And be sure to follow us Facebook, Twitter and Instagram for more product reviews and information on new brands. Our primary goal is always to help you play better golf.  For helpful video tips, subscribe to our YouTube channel!
Also visit us at GreatGolfTipsNow.com for more tricks and insight on all aspects of the game. We're always here to help you—and Dad—play better golf.